Beef producers with questions regarding the veterinary feed directive, calf marketing and fescue toxicosis will be able to have them all answered at the Missouri Livestock Symposium Dec. 2-3 in Kirksville.
According to Missouri Livestock Symposium Chairman Garry Mathes, the event this year will answer questions beef producers have regarding management, new laws and making it through tough economic times, all while learning about some of the latest in technology for livestock production.
Here are five talks you won't want to miss at this year's Missouri Livestock Symposium:

LEARNING ABOUT LIVESTOCK: Farmers gather at Kirksville Middle School in Kirksville to learn about the latest in management and technology during the Missouri Livestock Symposium. This year it takes place Dec. 2-3.
1. VFD and you. If you still have questions on the veterinary feed directive (VFD) coming to livestock farms across the nation, there is still time to have them answered. Craig Payne, University of Missouri Extension veterinarian, will be one of the featured speakers at the symposium. He will discuss the latest VFD information and what producers need to know heading into 2017. Payne says that all beef producers will be affected by the VFD, and they need to be prepared once it goes into law Jan. 1, 2017.
2. Creative calf marketing. This year's beef section features a panel discussion on capturing more with your calf marketing. The panel includes Corbitt Wall of DV Auction; Larry Tate, a Missouri cattle buyer and backgrounder from Linneus; and Jerry Jackson, manager of Stampede Feeders in Scott City, Kan. Mathes says the panel will discuss the recent collapse in the cattle market and look at ways beef producers can get the most value at sale time.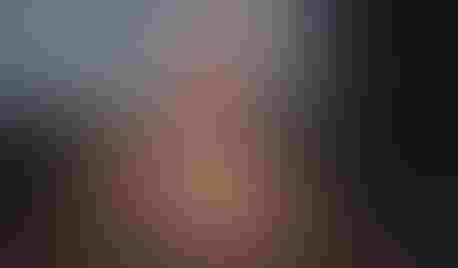 TALKING MARKETS: University of Missouri livestock economist Scott Brown will provide his take on Missouri's farm economy challenges and opportunities during his keynote address on Dec. 2.
3. Issues with fescue. Farmers looking for insights on fixing forage problems will hear from Craig Roberts, MU Extension state forages specialist. Roberts will discuss how to manage fescue toxicosis. Right after Roberts' talk, Diane Spurlock of AgBotanica will lead a session titled "Genetic Selection for Fescue Tolerance." Fescue is a productive grass that has a major problem, and this will be a great opportunity for producers to sit down and discuss the benefits of genetic testing for fescue sensitivity, Mathes says.
4. Managing risk. Jennifer Wood, a licensed crop insurance agent with Ursa Farmers Co-op in Canton, will offer beef producers information regarding risk insurance. Wood will be part of the farm management section of the Missouri Livestock Symposium. She will discuss the use of livestock risk insurance as a management tool in today's volatile beef markets.
5. The shaping of Missouri's farm economy. The evening of Friday, Dec. 2, the symposium will start off with a 7 p.m. keynote address by MU livestock economist and Missouri Ruralist Beef Outlook columnist Scott Brown. He will offer insight on the financial challenges and opportunities facing Missouri agriculture. The Missouri Livestock Symposium will also feature an agriculture-related trade show Dec.2-3 and a free beef meal on at 6 p.m. Dec. 2. A free lunch at noon Saturday, Dec. 3 will be coordinated by the Missouri Department of Agriculture and sponsored by many of Missouri's commodity groups and the Missouri Livestock Symposium planning committee.
See details of the program, to be held at William Matthew Middle School,1515 S. Cottage Grove Ave., Kirksville, at missourilivestock.com.  There is no cost to attend the program, and no registration is required. Event hours are from 4 to 10 p.m. Dec. 2 and from 8 a.m. to 5 p.m. Dec. 3. 
Subscribe to receive top agriculture news
Be informed daily with these free e-newsletters
You May Also Like
---