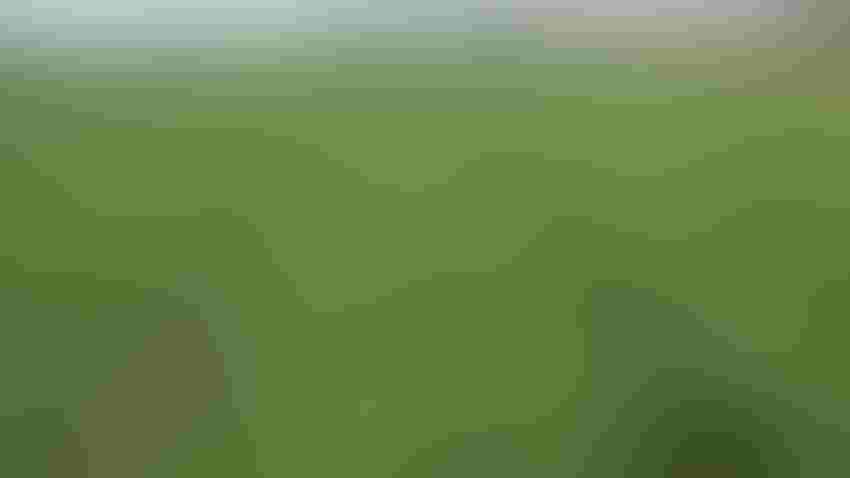 DRILL NARROW: Instead of using a corn planter, a quality press wheel drill that can plant accurately below 8 pounds of seed per acre with sleeved drop tubes planting in narrow rows is perfect for rapid shading of the ground. This is key to rapid ground cover, which is a huge factor in controlling weeds.
Tom Kilcer
Working with numerous farms over the past 40 years, it has always been frustrating to see organic farmers try to do the impossible simply because "real farmers grow corn."
They plant the corn as high-energy forage necessary for profitable livestock production. It is critical that it be cultivated on a timely basis, or weeds will overwhelm the crop. The result of repeated cultivation is that it loosens (super aerates) the soil, which oxidizes organic matter vital to the soil's health and structure.
Loose soil on slopes is vulnerable to rain washing it away. The biggest issue is that multiple cultivations can come at the same time, and in the same nice weather as the first-cut hay crop. Critical hay harvest is delayed for the corn's benefit.
When hay is at peak quality, there is nothing more important than harvesting and storing it at that quality. You are losing money each day harvest is delayed. But you must cultivate, or you will not have a corn crop.
An alternative that more organic farms are looking at is the use of a BMR male sterile sorghum instead of corn. As I have written before, nutrient-enhanced male sterile BMR forage sorghum with delayed harvest has nearly the same energy and potentially more protein than corn silage. It also costs a fraction of what organic corn seed would cost to plant.
The yields are equal to or exceed corn silage, and sorghum's fine roots enhance rather than deteriorate soil structure.
Right now is the time to plant it. It is critical that sorghum be planted when the soil is about 65 degrees F. This allows the sorghum to rapidly germinate and jump out of the ground, quickly shading out potential weeds.
When planted into warm soil with a warm rain following, we have seen the crop fully emerge in three days. The bonus is that if there are any spots that light is getting through, sorghum quickly sends out lateral shoots to fill in, so the resulting canopy completely shades the ground.
How to plant
Instead of using a corn planter, a quality press wheel drill that can plant accurately below 8 pounds of seed per acre with sleeved drop tubes planting in narrow rows is perfect for rapid shading of the ground. The same drill can be used to grow winter triticale later this year.
By drilling in narrow rows, the sorghum seeds are spaced equidistant (an 8-inch drill at suggested 100,000 seeds per acre is a seed every 7.8 inches in the row). This maximizes rapid shading of the ground. It also maximizes stalk size so the male sterile can stand for eight weeks after heading without lodging.
Here is a tip for next year: Use a stale seedbed planting system to further enhance weed control. This is where you apply and immediately incorporate manure and roll the field. This makes ideal conditions to encourage small weeds to sprout and start to grow.
By allowing the field to sit for a week or so and then lightly harrowing, you will kill most of the sprouted weeds. Using a press wheel drill, this will compact the soil over the sorghum seed and help seed germination.
Soil temperature, stale seedbed, drill spacing and press wheels all work to enhance the crop's emergence and discourage weed emergence.
How to harvest
BMR male sterile forage sorghum is harvested as one, direct-cut system. This reduces harvesting cost and doubles yield while enhancing nutrient content compared to a multi-cut system.
If you must multi-cut to harvest as round bale silage, then BMR pearl millet or sudangrass may be a better crop.
The male sterile forage sorghum is ideally harvested using a directionless corn head. Smaller directionless heads are now made for even pull-type choppers. A processor is not needed and is detrimental to making quality sorghum silage.
For energy that is nearly the same as corn silage, it is critical that the harvest be delayed for eight weeks after the male sterile sorghum heads. This delay is key to enhancing the energy of the forage. It is the same time frame we use with corn silage, which is chopped eight weeks after tasseling.
You need to select the correct season length for your climatic area and time of planting. As soon as the crop is harvested, you can immediately use your drill to no-till triticale into the sorghum stubble for a winter crop. Then, coulter-inject manure into the triticale in November or December to meet the forage's spring nitrogen needs.
Kilcer is a certified crop adviser in Rutledge, Tenn., formerly of Kinderhook, N.Y.
Subscribe to receive top agriculture news
Be informed daily with these free e-newsletters
You May Also Like
---