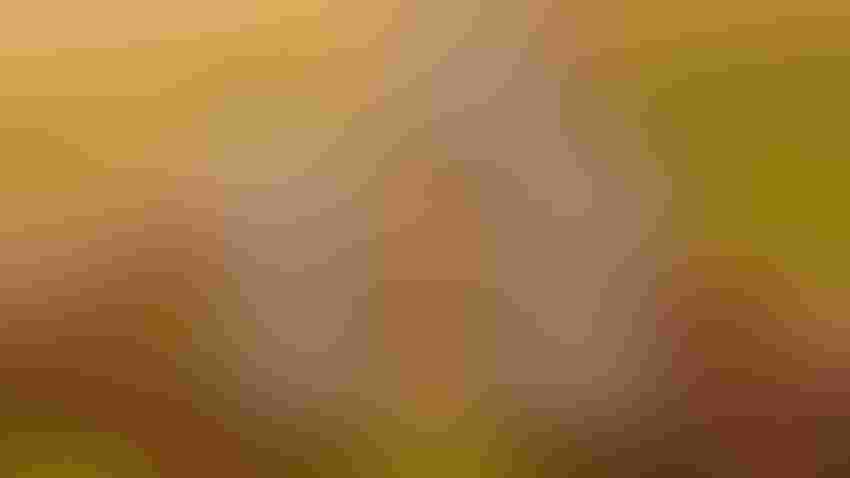 GRANTS FOR YOGURT: Stephanie and Hayley Painter used grants to work with consultants to grow their organic yogurt company.
Photo courtesy of Painterland Farms
The Center for Dairy Excellence has a new Marketing, Branding and Labeling Consultant Grant program open for value-added dairy operations looking to advance their businesses.
Leveraging funds provided through the Northeast Dairy Business Innovation Center, grant applications are due by Nov. 17. Up to 11 grants will be awarded. Value-added dairy businesses in Pennsylvania, Maryland, Delaware and New Jersey are eligible to apply.
The program is designed for value-added dairy businesses looking to build their brand, develop effective labels, create marketing plans, and identify appropriate strategies to increase product sales and consumer access. If accepted into the program, grant recipients will have access to a consultant who has experience in the value-added dairy space.
If all 11 grants are used, each grant will be for $5,000. Recipients will receive up to $3,750 to work with a consultant and up to $1,250 for direct implementation of the consultant's recommendations.
The grants provide financial assistance to help value-added dairy businesses access the private consulting resources they need to build their brand and to help cultivate the regional food economy, strengthen regional dairy food processing capacity, and create and improve economic opportunities for individual dairy producers and food businesses. The grant is made possible by the Northeast Dairy Business Innovation Center, a USDA initiative.
To participate in the grant program, dairy farms or businesses must complete an application. A $100 application fee is required upon submission but will be reimbursed if the application is not accepted.
To learn more about the grant and to apply online, visit centerfordairyexcellence.org. Email Melissa Anderson at [email protected] or call 717-636-0779 with questions.
GenerationNext seminars coming
A successful manager needs to master many aspects of the farm business. To help the next generation develop necessary business and financial skills, Farm Credit East is putting on GenerationNext seminars this fall and winter. Anyone who would like to sharpen their management skills is encouraged to attend.
Both in-person and virtual sessions will be offered.
GenerationNext is good for producers who will be the next leaders of a farm business or for entrepreneurs starting their own business. The sessions will cover a range of topics, including leadership and management, human resource development, financial management, production economics, marketing, risk management, and farm transfer and estate planning. 
Whether it is a young producer beginning a management role or an experienced manager who would like to further develop their skills, participants will gain valuable insights from Farm Credit East business consultants and from their GenerationNext colleagues.
In-person sessions will be held in northern New Jersey; Burrville, Geneva and Greenwich, N.Y.; and White River Junction and St. Albans, Vt. The virtual program consists of eight weekly two-hour sessions starting in January and running through February.
For more information, session dates or to sign up, visit farmcrediteast.com/generationnext. It is not necessary to have an existing relationship with Farm Credit East to attend.
Email Chris Laughton at [email protected] or call 800-562-2235 for more information.
In-person seminars include:
Northern New Jersey (Warren and Morris counties). Nov. 29, Dec. 13 and Jan. 3. The lead instructors will be Keith Dickinson and Erin Pirro. Location to be determined.
Burrville/Watertown, N.Y., marketplace. Nov. 15, Dec. 15 and Jan. 10. Lead instructors will be Mark Mapstone and Emili Ponte. It will be located at the Burrville office.
Greenwich, N.Y., marketplace. Nov. 28, Dec. 19 and Jan. 16. The lead instructor will be Emili Ponte. It will be held at the Greenwich office.
Geneva, N.Y., marketplace. Nov. 16, Dec. 14 and Jan. 11. The lead instructors will be Mark Mapstone and Kelsey Neckers. It will be held in the Geneva/Phelps office.
White River Junction, Vt., marketplace. Nov. 29, Dec. 20 and Jan. 17. The lead instructors will be Heather Weeks and Erin Pirro. It will be held at the White River Junction office.
St. Albans, Vt., marketplace. Nov. 30, Dec. 21 and Jan. 18. The lead instructors will be Emili Ponte and Heather Weeks. It will be held at the St. Albans office.
The online class will be held from January to February. The lead instructor will be Chris Laughton. Dates and times are still to be determined.
Source: Farm Credit East
Subscribe to receive top agriculture news
Be informed daily with these free e-newsletters
You May Also Like
---