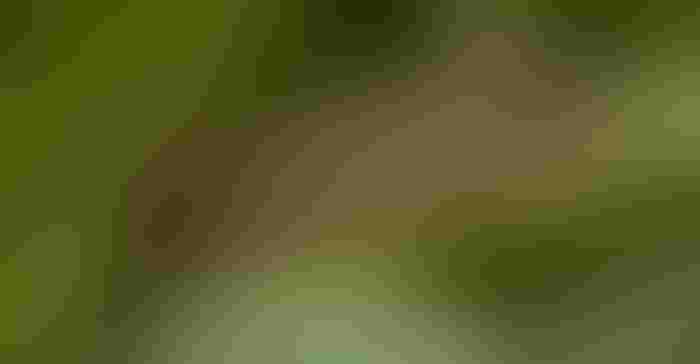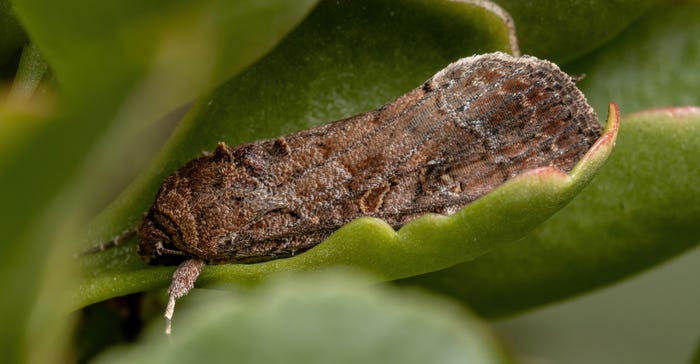 It was a cold and snowy winter. So snowy that some of you may be wondering if it was enough to knock back those notorious pests we often worry about in corn and soybeans.
The good news is that when it comes to bean leaf beetles, cereal leaf beetles and slugs, you might see smaller numbers, says John Tooker, professor of entomology at Penn State. But it likely wasn't enough for a knockout punch.
"Populations of these pest species could be lower than usual come spring, but there is no guarantee. For slugs, for instance, their survival is also influenced by the amount of snow on the ground, because higher amounts of snow insulate against colder temperatures. The ultimate outcome, therefore, will be difficult to predict," he wrote in a recent online Extension alert.
Cold temperatures and snow usually only cause minor effects to pests as most are well-adapted to the local climate. Other pests — like potato leafhopper, black cutworm and armyworm — migrate to the Northeast after overwintering in more Southern areas, so the local winter weather most likely won't affect their numbers.
Recent arrivals such as brown marmorated stinkbugs or spotted lanternflies might be affected by a harsh winter, but that's just speculating, Tooker writes, as there is still a poor understanding of how these pests survive the cold and snow.
"Brown marmorated stinkbug, for example, seems to have higher mortality the colder it gets, but the quality of their overwintering sites influences their survival. If stinkbugs are able to find just the right overwintering spot that keeps them cold but not too cold, they will probably make it through the winter," he writes.
Tooker says to look out for the following pests of field crops in Pennsylvania:
Western corn rootworm. These are problematic for continuous corn and can be avoided with rotation, but many dairies grow continuous corn, and they will need corn hybrids with two belowground traits to hold rootworms back.
Armyworm. This is a pest of wheat, corn and hay. It should be scouted for regularly. Use insecticides should populations exceed economic thresholds.
Black cutworm. This is a pest of young corn plants. It should be scouted for regularly. Use insecticides should populations exceed economic thresholds.
Slugs. This is a pest of corn and soybeans. Wet and cool conditions facilitate population success. Damage is similar to hail. As long as plants are alive, you should be good. Warm, sunny weather helps to dry them out. If a small portion of a field is dying, slug baits can be useful, but not for large acres because baits are water-soluble.
Cereal leaf beetle. This is a pest of wheat and oats. It should be scouted for regularly. Use insecticides should populations exceed economic thresholds.
Ohio pests
Kelley Tilmon, associate professor of entomology at Ohio State, says stinkbugs have become a problem for Buckeye soybean farmers.
"Stinkbug damage is subtle. During seed formation and growth, stinkbugs pierce the seed with their strawlike mouthparts and feed on the contents, resulting in shriveled or even aborted seeds, which isn't apparent until harvest," she says. "Stinkbugs have one generation per year in Ohio and cause damage in July and August, or even early September in late-maturing beans. Stinkbugs can be managed with many insecticides, and scouting can indicate when populations need to be treated."
Scouting should begin when plants reach the R2 (full bloom) stage, Tilmon says. Use a sweep net to take 10 sweep sets in several parts of the field. Treatment is warranted at an average of four stinkbugs per 10 sweep sets in grain soybeans, or two stinkbugs per set in food- or seed-grade soybeans. 
Stinkbugs can also feed on developing corn seedlings, resulting in excessive tillering. If they feed on the plants before silking, it can lead to deformed ears.
Click here for sampling guidelines for stinkbugs in corn from North Carolina State University.
Several pests feed on soybean leaves, causing defoliation. These include grasshoppers, Japanese beetles, bean leaf beetles and Mexican bean beetles. Much of this defoliation is cosmetic, Tilmon says, but when it reaches a certain level it can cause economic damage. 
"The overall leaf area loss is more important than which species is causing the damage," she says. "When defoliation across the majority of the field reaches 30% in pre-blossom soybean, or 20% in post-blossom soybean, treatment is warranted. It is very easy to overestimate defoliation when judging by eye alone. Use a visual guide to help estimate defoliation." 
Click here to see insecticide products labeled for defoliation species in soybeans.
Asiatic garden beetle is an emerging pest of field corn, particularly in sandy soils like those found in northwest Ohio. It has a one-year life cycle.
The damaging stage for corn is the grub stage where it feeds on corn roots soon after germination in the spring, causing stand loss. Adults emerge in summer and lay eggs in the soil, which hatch into grubs and slowly grow through fall and overwinter in the soil, feeding on corn roots as soon as they're available. Once damage is apparent, there is no rescue treatment. 
"If grubs are present in the field, management needs to happen at planting. Insecticidal seed treatments are ineffective, but certain in-furrow products such as Index show promise for grub control," Tilmon says. Click here for more information on the pest.
When it comes to alfalfa, potato leafhopper is the focus. They can cause "hopper burn," reducing alfalfa yield and quality. 
"Younger alfalfa is more susceptible to damage at lower leafhopper numbers," Tilmon says. "If alfalfa is more than seven days from a cut and plants are under normal stress, a good rule of thumb for a treatment threshold is when the number of leafhoppers in a 10-sweep set is equal to or greater than the height of the alfalfa.
"For example, if the alfalfa is 8 inches tall and the average number of leafhoppers per sample is eight or higher, treatment is warranted. If the average is seven or lower, come back within a few days to see if the population is higher or lower. Vigorous alfalfa can tolerate higher numbers, and stressed alfalfa can tolerate fewer."
Delmarva pests
Slugs are the most important early-season invertebrate pest of corn and soybeans on Delmarva, especially in no-till, high-residue fields.
David Owens, Extension specialist with the University of Delaware, says producers should do their best to avoid open seed slots.
"We do not want to give slugs easier or prolonged access to the seedling," Owens says, adding that producers should also avoid tank-mixing pyrethroids with cover crop burndown sprays. "Slugs are not affected by them, but their natural predators are. Any practice that stimulates rapid seedling growth [row cleaners] and any soil disturbance practice [vertical till or turbo till] will help."
Corn earworm has become a major foe of soybeans, sorghum and sweet corn on Delmarva. Populations typically peak in mid-August through early September.
"Soybeans with an open canopy, drought stressed and in early reproductive stages at the time moths are flying are at greatest risk," Owens says "Earworms are partially resistant to pyrethroids, complicating chemical management choices."
Check out the threshold calculators for soybeans and sorghum to help with treatment decisions.
About the Author(s)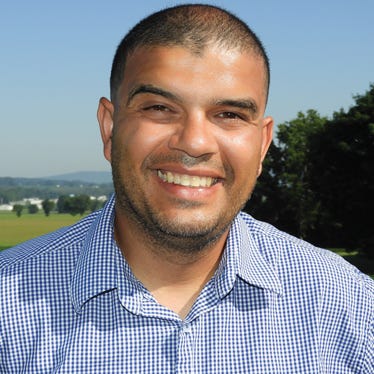 Editor, American Agriculturist
Chris Torres, editor of American Agriculturist, previously worked at Lancaster Farming, where he started in 2006 as a staff writer and later became regional editor. Torres is a seven-time winner of the Keystone Press Awards, handed out by the Pennsylvania Press Association, and he is a Pennsylvania State University graduate.
Torres says he wants American Agriculturist to be farmers' "go-to product, continuing the legacy and high standard (former American Agriculturist editor) John Vogel has set." Torres succeeds Vogel, who retired after 47 years with Farm Progress and its related publications.
"The news business is a challenging job," Torres says. "It makes you think outside your small box, and you have to formulate what the reader wants to see from the overall product. It's rewarding to see a nice product in the end."
Torres' family is based in Lebanon County, Pa. His wife grew up on a small farm in Berks County, Pa., where they raised corn, soybeans, feeder cattle and more. Torres and his wife are parents to three young boys.
Subscribe to receive top agriculture news
Be informed daily with these free e-newsletters
You May Also Like
---