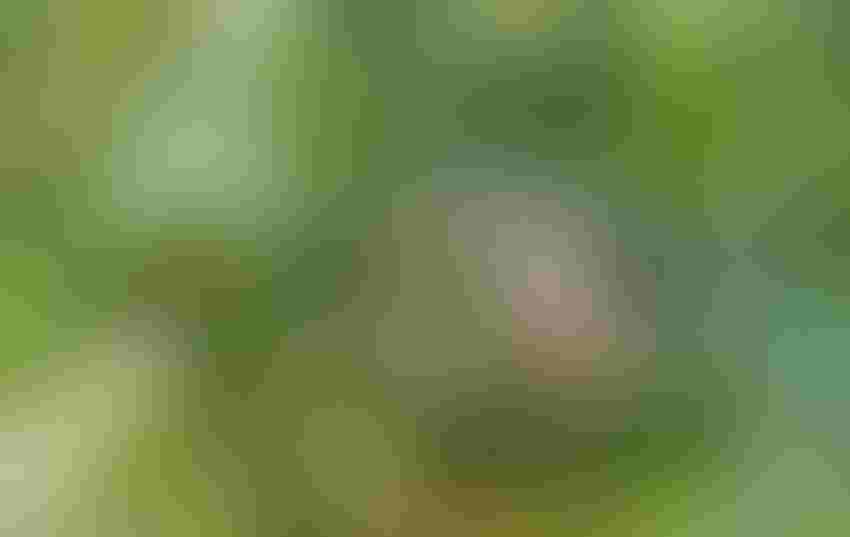 Texas pecan producers are ramping up field work for what most hope will be another good crop year for Texas' favorite nut. And as they do, pest management is a key concern.
If growers experienced galls on new pecan growth in their trees last season, secondary treatment is now due and advised for warmer-climate regions of Texas and soon for cooler climate areas as well. Texas Extension Pecan Specialist Bill Ree reports insecticide applications should be applied when there is approximately 1 to 2 inches of new growth on trees infected last year.
See, Extension Pecan Specialist Ree to retire
Gall is primarily caused by Pecan phylloxera. According to Senior Research Associate Will Chaney at the Noble Research Foundation, Ardmore, Okla. Pecan phylloxera are tiny insects that range in color from cream to a pale yellow. They appear to resemble aphids excluding the cornicles that aphids possess.
Almost all phylloxera can overwinter in the orchard and feed on the new tissue that grows in the spring. While feeding on the new tissue, the tree forms the gall around the insect. This first generation lays eggs in the gall, which will split open between May and June, or earlier in sub-tropical climates like South Texas, with new adults emerging. Depending on the type, some phylloxera will only have one generation per year while others will have as many as three.
Acquire recommended insecticides from your county IPM agent.
CRAWLERS
Other spring issues could come from Obscure Scale from crawlers. Ree warns that pecan is considered an oil sensitive crop and effective oil treatments should only be applied during the dormant season. But some successful control by treating for the crawler stage is possible in spring with two-sided sticky tape secured with a pushpin on trunks and branches. This is the best way to monitor for these crawlers and chemical application of contact insecticide can go a long way in discoursing their spread in the tree.
Also, borer infestations are always a secondary problem on pecan trees and usually caused by tree stress such as an injury caused by freeze damage, sun scald, rodents or equipment injury, as Ree outlined in his latest newsletter. He advises growers to check out "A Guide to Insect Borers, Pruners and Girdlers of Pecan and Hickory," from J.D. Solomon and J.A. Payne.
CASEBEARERS
Pecan nut casebearers are a constant concern for Texas pecan growers, requiring consistent monitoring and management. Monitoring tools are available and should be used regularly for control through pheromone traps. Texas A&M Extension recommends three traps for 50 acres or less and at least five traps for orchards larger than 50 acres. Traps should be placed in the orchard 20 to 30 days prior to an average spray date to ensure the start of the initial adult flight is detected.
GRANULATE AMBROSIA BEETLE
The Granulate ambrosia beetle, Xylosandrus crassiusculus, is an invasive ambrosia beetle, Ree writes. "This beetle attacks a wide range of deciduous trees, which unfortunately includes pecan and is present in the eastern half of Texas."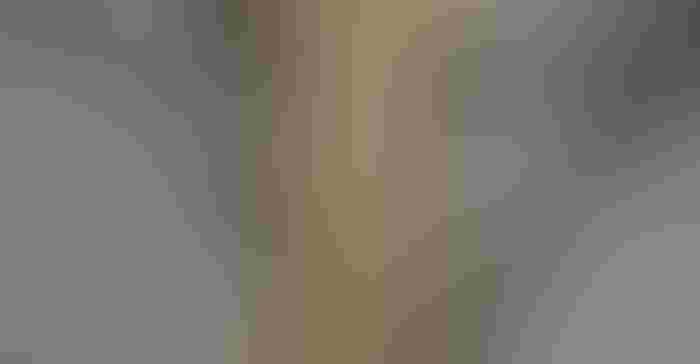 Infestations often become noticeable in the spring when infested trees either don't leaf out or wilt soon after leaf out. "Infestations also have a characteristic "toothpick" of frass that sticks out about ½ to 1 ½ inches. (shown in the picture above.) These infestations are usually on the main trunk or scaffold limbs but can even occur on exposed roots," he writes.
Heavily infested trees will die and should be removed, Ree adds, while those lightly infested often survive. "Removed trees should be destroyed (burned, chipped, buried, etc.) rather than just tossed on a brush pile. If anyone observes this type of damage I would like to hear about it." 
Texas is traditionally in the top three pecan-producing states and in an exceptional good pecan year can hit the number one spot. But high yield production can only be achieved by proper care and management of trees and orchards.
Upcoming pecan meetings:
April 9, 2019
Williamson County
Contact: Williamson County office @ 512-943-3300
April 11, 2019 (AM)
Erath County
Contact: Erath County office @ 254-965-1460
April 11, 2019 (PM)
Parker County
Contact: Parker County office @ 817-598-6168
April 25, 2019
Guadalupe County
Guadalupe County office @: 830-303-3889
April 30, 2019
Andrews County
Contact: Andrews County office @: 432-524-1421
May 2, 2019
Clay County
Contact: Clay County office @: 940-538-5653
May 6, 2019
San Saba County
Contact San Saba County Office @: 325-372-5416
STATE/REGIONAL MEETINGS
June 12-14, 2019
Oklahoma Pecan Growers Conference
Ardmore Convention Center
Ardmore, OK
Contact: Deann Smith @ [email protected] or
405-273-1235
June 20-21, 2019
Tri-State ArkLaMiss Pecan Conference
New Roads, LA
Contact: lapga.com
July 14-17, 2019
Texas Pecan Growers Conference and Trade Show
Frisco, TX
Contact: TPGA @: 979-846-3285 or pecans@tpga
Subscribe to receive top agriculture news
Be informed daily with these free e-newsletters
You May Also Like
---