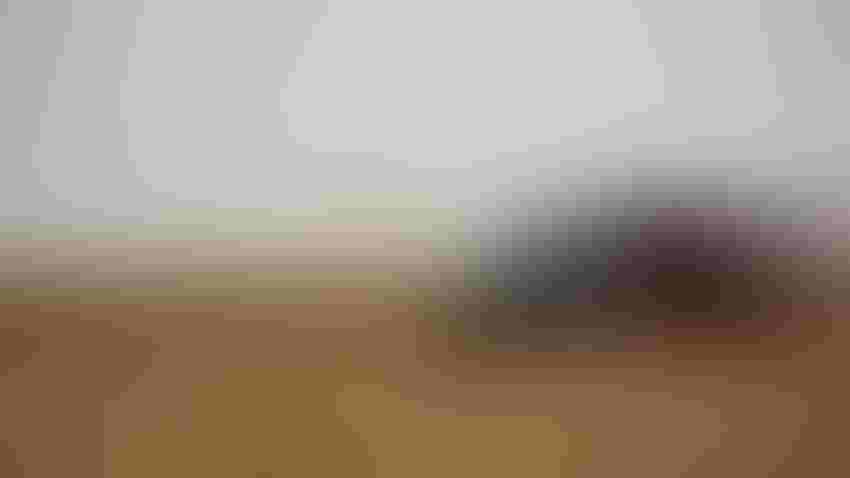 LOOK MOM, NO BODY! Forget no hands. Raven OmniDrive technology under development allows you to go without even a warm body in the cab. 
Betty Haynes
Strange things happened on "Twilight Zone," an iconic TV thriller featuring the voice of the late Rod Serling. At the introduction of each show, Serling said, "There is a fifth dimension, beyond that which is known to man. It is a dimension as vast as space and as timeless as eternity."
Some may believe agriculture is approaching the "Twilight Zone," as more autonomous equipment becomes reality. But most agree the equipment solves the No. 1 problem facing ag: lack of labor.
In the meantime, step into the Autonomy Zone and prepare to be amazed.
"Several advertisers are ready or almost ready to bring autonomous equipment to market, and Farm Progress set aside an area where exhibitors could show what their equipment can do," says Matt Jungmann, Farm Progress national events director.
The Autonomy Zone can be found along Chief Flag Road, just off the east end of the showgrounds. Demonstrations at the Autonomy Zone will be continuous, so when enough people gather, exhibitors will show off their machines.
Technology from Raven will be found there. Rachel Hennen of Raven says the company will rotate a couple of technologies. See how Raven OmniDrive lets an operator control a tractor, and a grain cart or a Case IH fertilizer spreader without a driver. It's what Raven refers to as "Path to Autonomy," where the operator is in the field, not the cab.
Also, Raven cart automation will demonstrate technology that assists the operator on the machine so he or she can do other things.
Jungmann expects more companies to demonstrate products in the Autonomy Zone. All the 't's weren't crossed at press time. Venture out to see what other surprises await.
Subscribe to receive top agriculture news
Be informed daily with these free e-newsletters
You May Also Like
---