Bright-green alfalfa kicks out of the back of a mower. You take a step, breathe it in and start sifting through the leaves. It's OK to do that — you're at Husker Harvest Days. The one place where you can feel at home looking at alfalfa.
Hay demonstrations are at 2 p.m. daily during the three-day event, Sept. 12-14.
These demonstrations showcase all the equipment you need to harvest your hay crop. And the best part, you see the entire alfalfa harvest process from beginning to end.
Here's what you need to know and do:
Mowers take to the fields first.

Rakes and windrowers follow.

Step into the field to inspect the cut.

Look at plants for stems and leaves.

Don't dilly-dally — large round balers take to the field next.
These machines — from pull-behind to self-propelled — gather up the crop and then head to the offload site where the bales drop right before your eyes. You can inspect each machine and bale. Then you are free to talk with company representatives who are on hand.
Haying demonstrations are always a highlight at HHD. Head over to the north end of the show site in Field 4 each day.
Fall-cut alfalfa affects spring growth
Farmers should consider the impact a fall alfalfa harvest has for next spring, according to Ben Beckman, a beef systems educator at University of Nebraska Extension.
Allowing alfalfa to successfully winterize is key to having productive stands next spring and reducing long-term losses in your alfalfa stand. Typically, alfalfa needs six weeks of uninterrupted growth before the average first frost to winterize, Beckman says.
When planning your last cutting for older or stressed alfalfa stands, keep in mind the dates for establishing fall alfalfa as a guide to your last cutting. Beckman notes that the window for growth leading into fall differs throughout Nebraska.
Typically, for northeast Nebraska, it's recommended to have the last cutting wrapped up and stands beginning the winterization process by July, he says.
"If we do push the harvest window later, remember that these fields harvested later into September or early October will have a slow start next year and may have issues overwintering if the stands are stressed or older," he explains.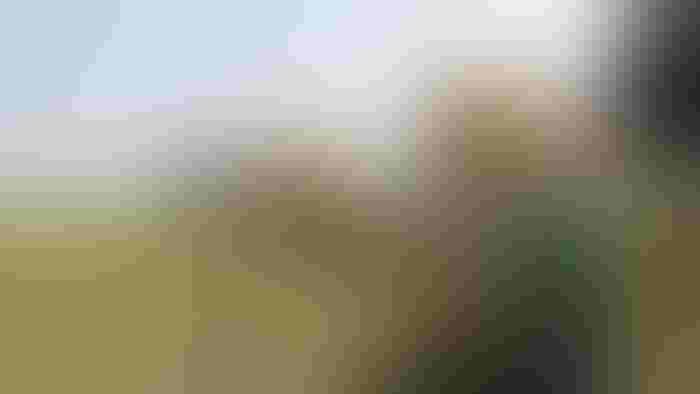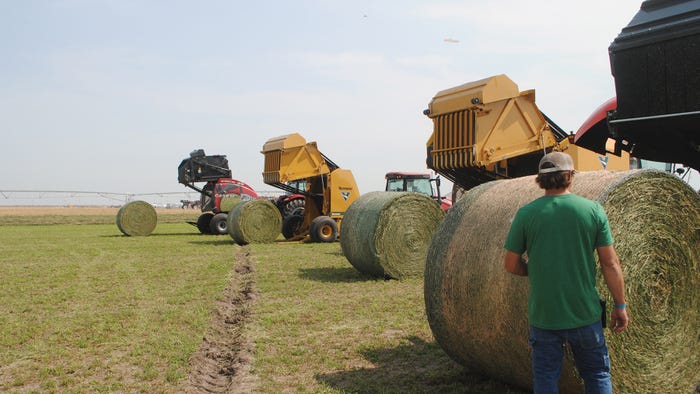 BALE TIME: Round balers take to the field to gather the hay crop. Company representatives from each baler manufacturer will be on-site at Husker Harvest Days to speak with attendees. You'll have a chance to ask questions — or better yet, place an order. 
Cold temperatures impact management options. A non-killing frost ranges from 32 to 30 degrees F, with a killing frost from 29 to 24 degrees and lasting for four to six hours. The type of frost determines whether you can graze or cut the alfalfa.
In the case of non-killing frosts, Beckman says you can typically see a deterioration at the tip of the alfalfa plants, with wilted and slightly curled leaves. If the light frost occurs for an extended period, you can see some bronzing on the leaves as well.
"It is important to note that these alfalfa plants will continue to grow, but their quality will decrease as fall continues," he says. "If cut following a non-killing frost, regrowth will continue to occur at the crown buds and the plant will begin to utilize stored sugars, possibly affecting winter survival and spring vigor."
Once the hard frost occurs, the stand can be cut. Harvest needs to take place shortly following the killing freeze to maintain as much of the nutritive value as possible. Bloating can be a risk when stands are used for grazing.
Remember, cutting the stand should only be an option if the need for forage will outweigh harm to the stand, Beckman says.
"Damage to the stand and increased exposure to environmental conditions can negatively affect the stand over winter and into the spring," he says.
Subscribe to receive top agriculture news
Be informed daily with these free e-newsletters
You May Also Like
---