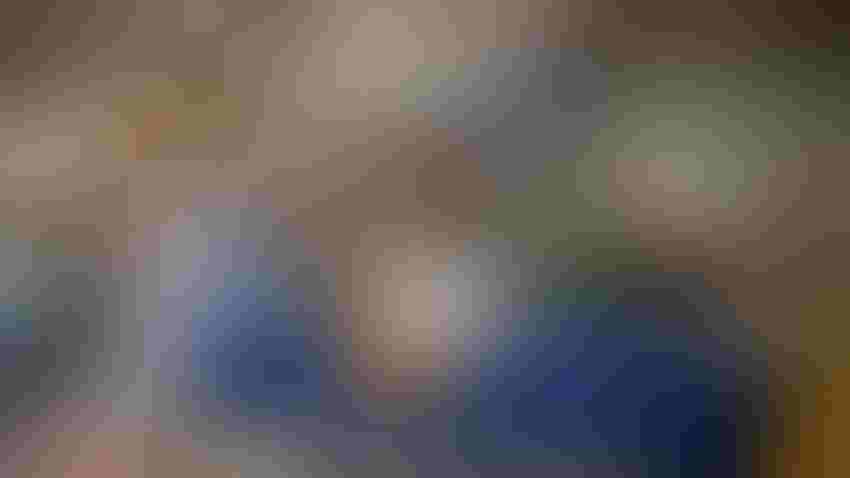 ALL TOGETHER: Commodity organizations from Nebraska will offer education in one location at Husker Harvest Days.
Farm Progress
Building partnerships and adding value is important to all segments of agriculture.
Once again during this year's Husker Harvest Days, the corn, sorghum, soybean and wheat producers of Nebraska are partnering at one location to showcase and promote the American-made, Nebraska-raised products and the farmers who grow them.
Stop by their exhibits to learn about the latest developments for the crops and gather new information. Find it all at the Ag Commodities Building on Main Street at Lot 10 during this year's Husker Harvest Days.
Pop on over to Nebraska corn
More than 21,000 corn producers invest in the Nebraska corn checkoff program through the Nebraska Corn Board. The state also has more than 2,400 producers who pay dues to be members of the Nebraska Corn Growers Association.
Farmers representing the organizations will be on hand throughout Husker Harvest Days to discuss key initiatives that are enhancing demand, adding value and ensuring sustainability for the state's corn industry.
While at the booth, grab a can of Coca-Cola, one of the many uses of Nebraska corn.
You will also have a chance to sign up or renew your Nebraska Corn Growers Association membership to further advocate for the state's corn industry.
Growing the value of soy
Food, feed and industrial — all versatile uses of Nebraska soybeans. The Nebraska Soybean Board and the soy checkoff have existed for one reason: to grow value for Nebraska's soybean farmers. NSB is also increasing the value of soybeans through strategic investments in the areas of production research, farmer support, community engagement and demand.
When visiting the Ag Commodities Building, check out the free seed coupon offer and the Goodyear soy tire drawing for joining NSA.
And stop by the Nebraska Soybean Association booth to engage with NSA directors and talk about the benefits of joining NSA. Members support a voice for Nebraska soybean farmers at the state and federal level through advocacy and legislative representation.
Sustainable cropping system achieved though wheat
Providing 20% of the daily protein and food calories for billions of people each year, wheat is a key ingredient in human nutrition.
This fact drives the Nebraska Wheat Board and the Nebraska Wheat Growers Association to develop international and domestic markets, increase variety potential and support legislation that benefits Nebraska's wheat producers.
"It's important for the Wheat Board and Wheat Growers to communicate directly with producers and consumers in order to share the advances in research, nutritional advancements and marketing successes that move the Nebraska wheat industry forward," says Mark Knobel, chairman of the Nebraska Wheat Board.
Stop by the wheat booth to learn about the latest wheat varieties released from the University of Nebraska's Small Grains Breeding Program and discuss trade prospects for Nebraska wheat.
You can also determine how to integrate wheat into a sustainable cropping system, join the Nebraska Wheat Growers Association and enjoy a sweet wheat treat.
2023: The year of sorghum
Exports represent a large portion of the U.S. sorghum market; however, domestic markets for sorghum as an ingredient in human and pet foods are steadily increasing in value. Trade policy, international market development and consumer education are, therefore, top priorities in sorghum's efforts to achieve greater profit opportunities for producers.
"With 2023 being the year of the millet, sorghum is receiving extra attention," says David Junker, chairman of the Nebraska Grain Sorghum Board. "This helps us continue to educate consumers on the versatility of sorghum in everything from human and pet foods to home insulation. Stop by our booth with questions and try some popped sorghum," he adds.
Subscribe to receive top agriculture news
Be informed daily with these free e-newsletters
You May Also Like
---