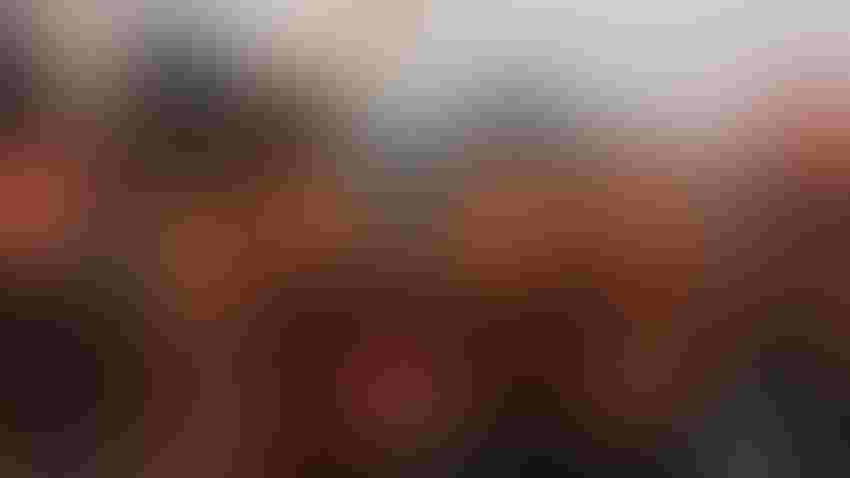 SNEAK PEEK AT NEW PRODUCTS: Farm Progress staff walked the entire Husker Harvest Days show site looking at new products. This year's team includes (left to right) Don McCabe, retired Nebraska Farmer editor; Mindy Ward, Missouri Ruralist; Jennifer Latzke, Kansas Farmer; Elizabeth Hodges, Nebraska Farmer; Sarah McNaughton, Dakota Farmer; and Curt Arens, Nebraska Farmer.
Mike Wilson
Husker Harvest Days may be over, but the new products and technology at the show will be shaping the agriculture industry for years to come.
This year, five Farm Progress editors scoured the show site looking for the best innovation: Nebraska Farmer editor Curt Arens and staff writer Elizabeth Hodges, Dakota Farmer editor Sarah McNaughton, Kansas Farmer editor Jennifer Latzke and Missouri Ruralist editor Mindy Ward. They also receive a little help from retired Nebraska Farmer editor Don McCabe. This group spent time visiting with more than 500 exhibitors about their latest offerings for farmers and ranchers.
Related: Hear directly from the editors about these products.
Over the next year, you will see each new product they collected featured online and in the pages of Farm Progress publications.
The Husker Harvest Days New Products crew wanted to share with you a few of their favorite items from this year's show: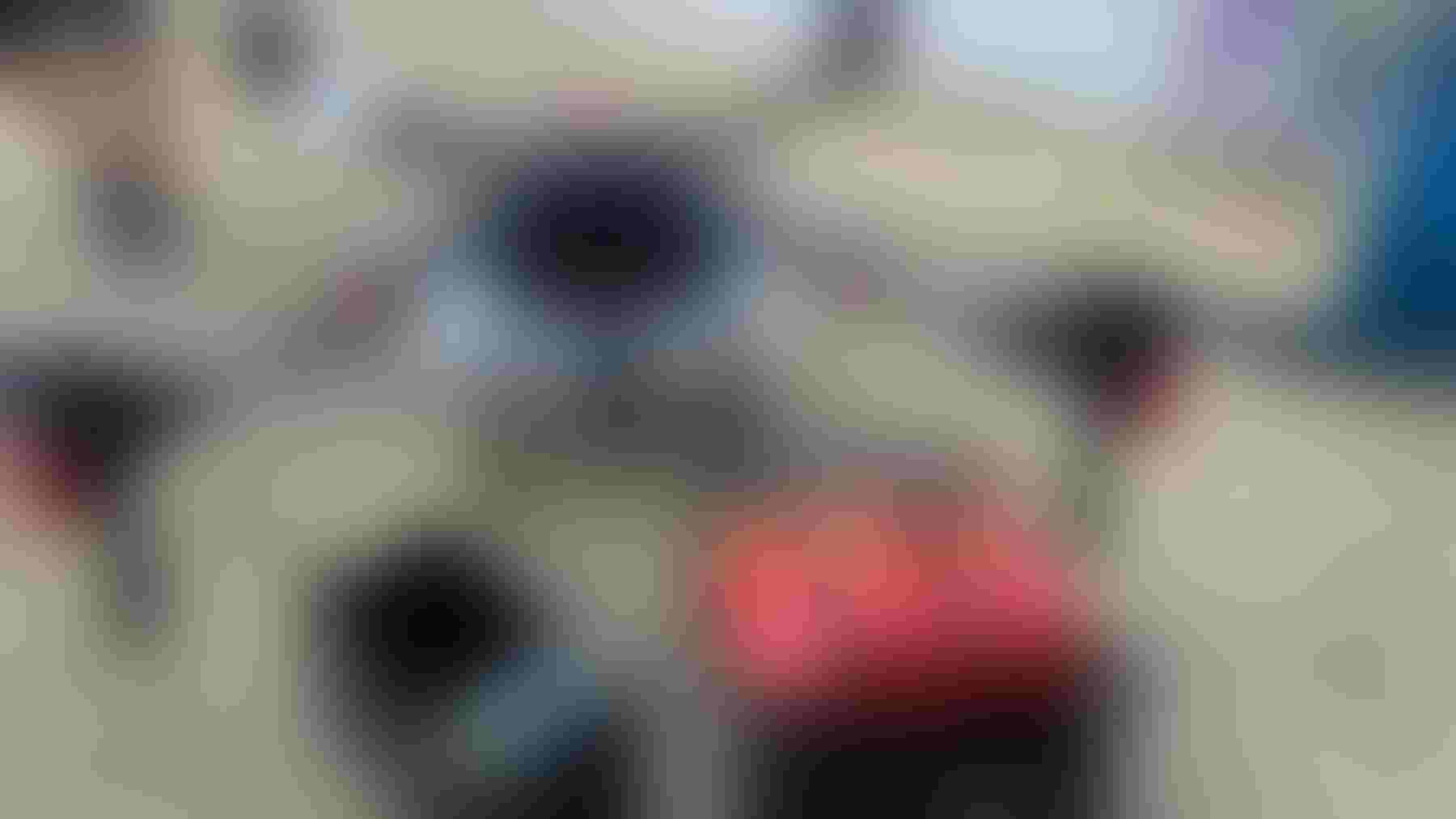 BATTERY BOOST: Homeland Surveillance and Electronics brought out a drone with a unique hydrocooling battery system, which allows for shorter downtime in the field. (Photos by Mindy Ward)
Drone defies the odds
Hodges' favorite was a bit of an oxymoron at the show. We have been told our whole lives to never mix water and electronics, but at Homeland Surveillance and Electronics, they defy this simple principle with their hydrocooling battery system. Overheating batteries is a challenge in the drone industry because of the demand for quick charge times. But with this system, the batteries can cool and recharge in time for the next battery to be swapped out. But there are even more impressive features from the XAG P100 PRO drone.
From refilling the sprayer basin to swapping out batteries, there is a 90-second time lapse. This 13.2-gallon capacity drone flies at an impressive 30 mph. With this high-speed ability, this drone is the largest capacity drone on the market, allowing it to cover more than 70 acres per hour. This HSE drone is taking precision agriculture to the next level and is showing a glimpse of the future of the role of drones in agriculture.  For more, visit hse-uav.com.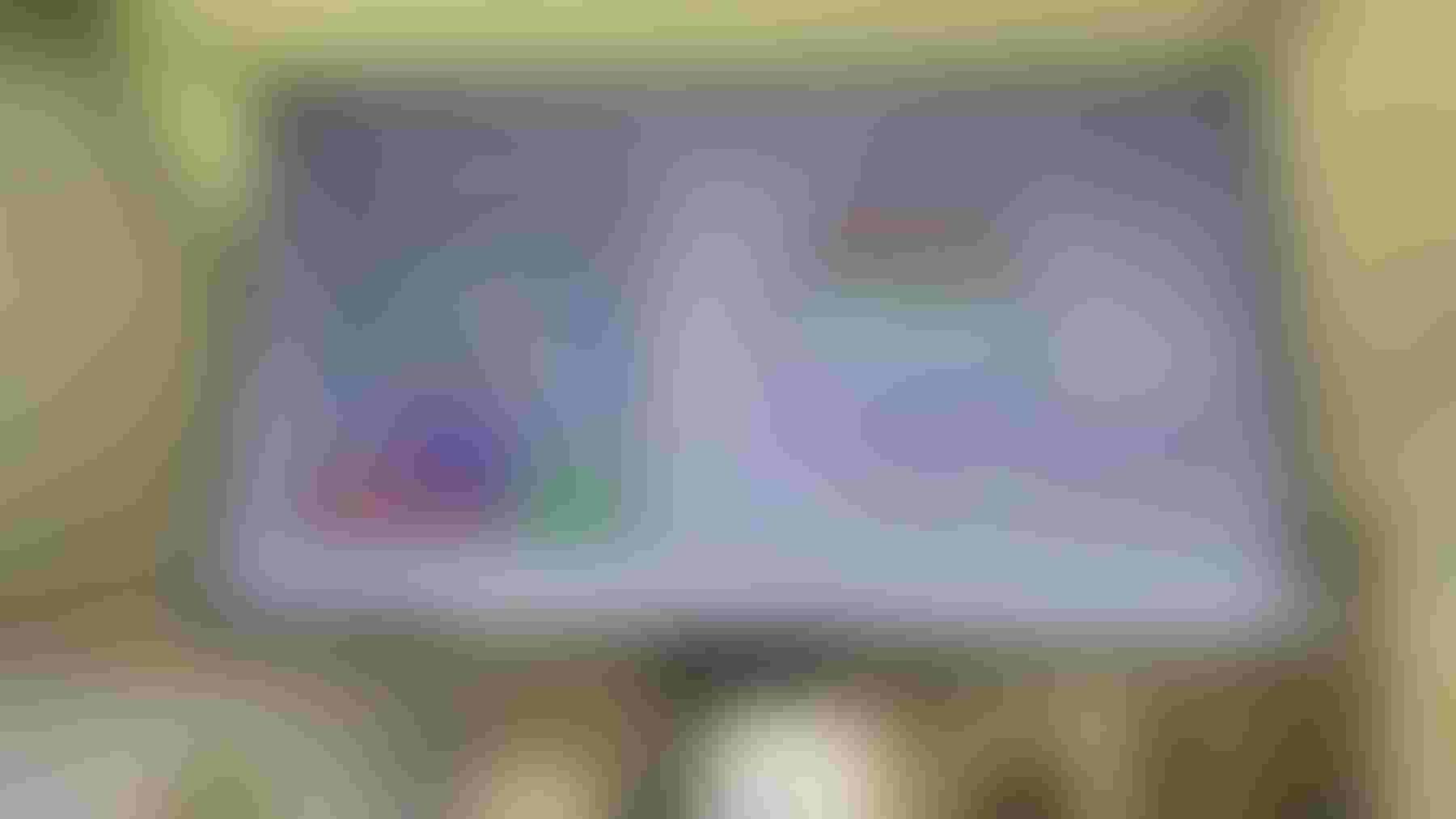 IRRIGATION INGENUITY: Sensys+ from Eco-Drip Irrigation is for those with drip irrigation wanting an economical solution to monitoring.
Affordable irrigation telemetry
Arens was drawn to irrigation tech at this year's show, and boy, did he find a number of new products. He says if you are into drip irrigation and looking for a compact, affordable monitoring system with some limited control options, the multipurpose Sensys+ from Eco-Drip Irrigation is the perfect solution for you.
With a rich instruction set, Sensys+ can measure most hydrological, meteorological, industrial and environmental sensors, concentrating on data. It makes that data, which is logged over a period, available over varied networks. Sensys+ performs automated on-site or remote decision-making, and parameters for pressure and other crucial measurements for drip irrigators can be set so you get alerts on your mobile device when something needs your attention.
The system is set up easily with PC software and USB connectivity, and it offers an affordable way to monitor your system. The cost of these units can vary according to system requirements. To learn more, contact Eco-Drip Irrigation at 806-853-9500 or visit eco-drip.com.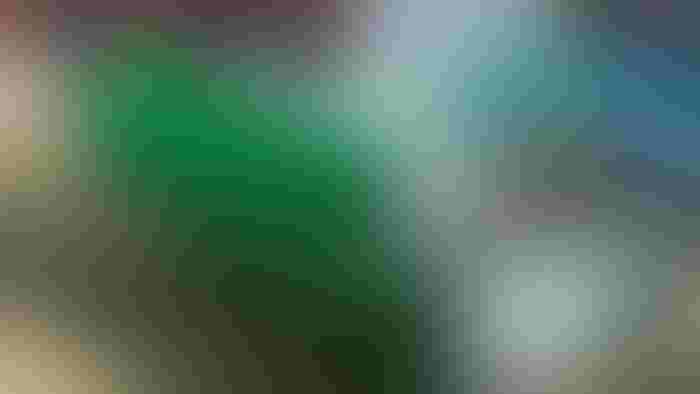 CHAINLESS BALER: Both in the Husker Harvest Days hay demonstrations and on the showgrounds, farmers huddled around the Hustler Equipment Chainless LX105 bale processor.
Make round bale feeding easy
McNaughton is quite frankly tired of opening the gates to place hay bales. So, when she stumbled on the Hustler Equipment Chainless LX105 bale processor, she knew it was a top pick at the show. This bale processor offers versatility and durability.
With the ability to be mounted on a skid steer, front loader or 3-point hitch, you can feed bales into small pens or over gates with ease. That means no more getting in and out to open gates! The chainless system minimizes the wear and tear on the machine, making for long-lasting use.
Contact your local Hustler Equipment dealer, check out their website at hustlerequipment.com or call 507-208-5404 for pricing information.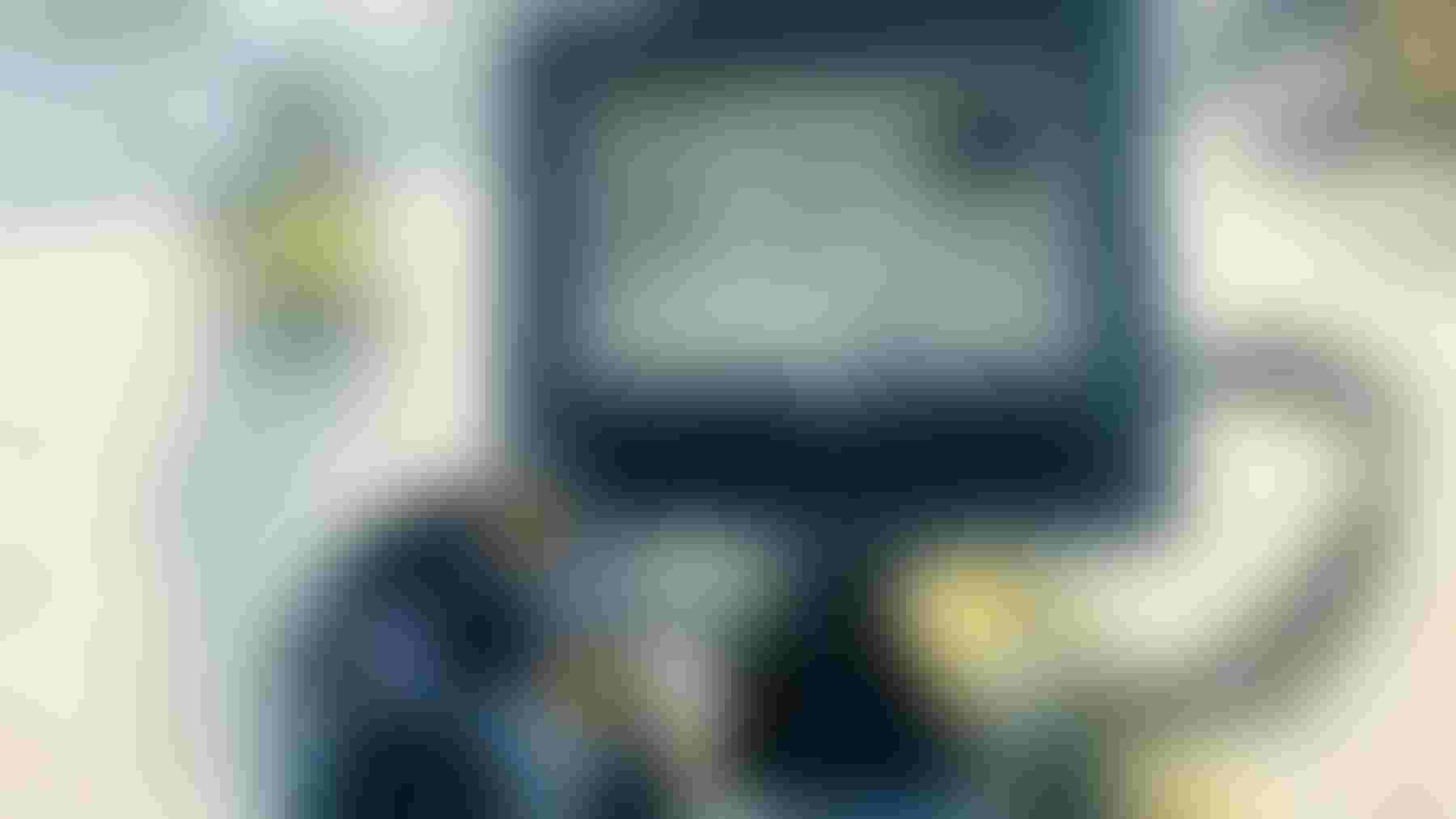 FIRE PREVENTION TECH: Farmers don't often realize their baler bearings are running hot, but they can. TempSense from Vermeer is an in-cab tool that monitors 19 pinch points on a baler for overheating.
Stop bale fires before they start
A round baler fire not only affects your equipment, but also potentially your crop. But what if you could prevent one? Ward found an early-warning system from the folks at Vermeer. TempSense allows farmers to view bearing temperatures, which often increase because of contamination in a bearing, from the comfort of the cab, on the go.
Sensors placed on the baler communicate via Bluetooth to the hub, which then sends a signal back to the system in the cab. A touch-screen display allows you to toggle from the main screen complete with baler information, to the detailed outline of the baler itself. Temperature is monitored at 19 points on the baler.
Using a color-coded system, the second screen displays alert levels at each point. Blue means the baler is cool and has no problems. A yellow indicator light means you should inspect when they come to a stop, while a red light means there is a need for immediate attention, and you should shut down the machine.
TempSense is only available on the ZR5-12000 self-propelled baler, but Vermeer representatives say it is technology that may be headed to other balers in the future. For more on TempSense visit vermeer.com or call the company at 800-370-3659.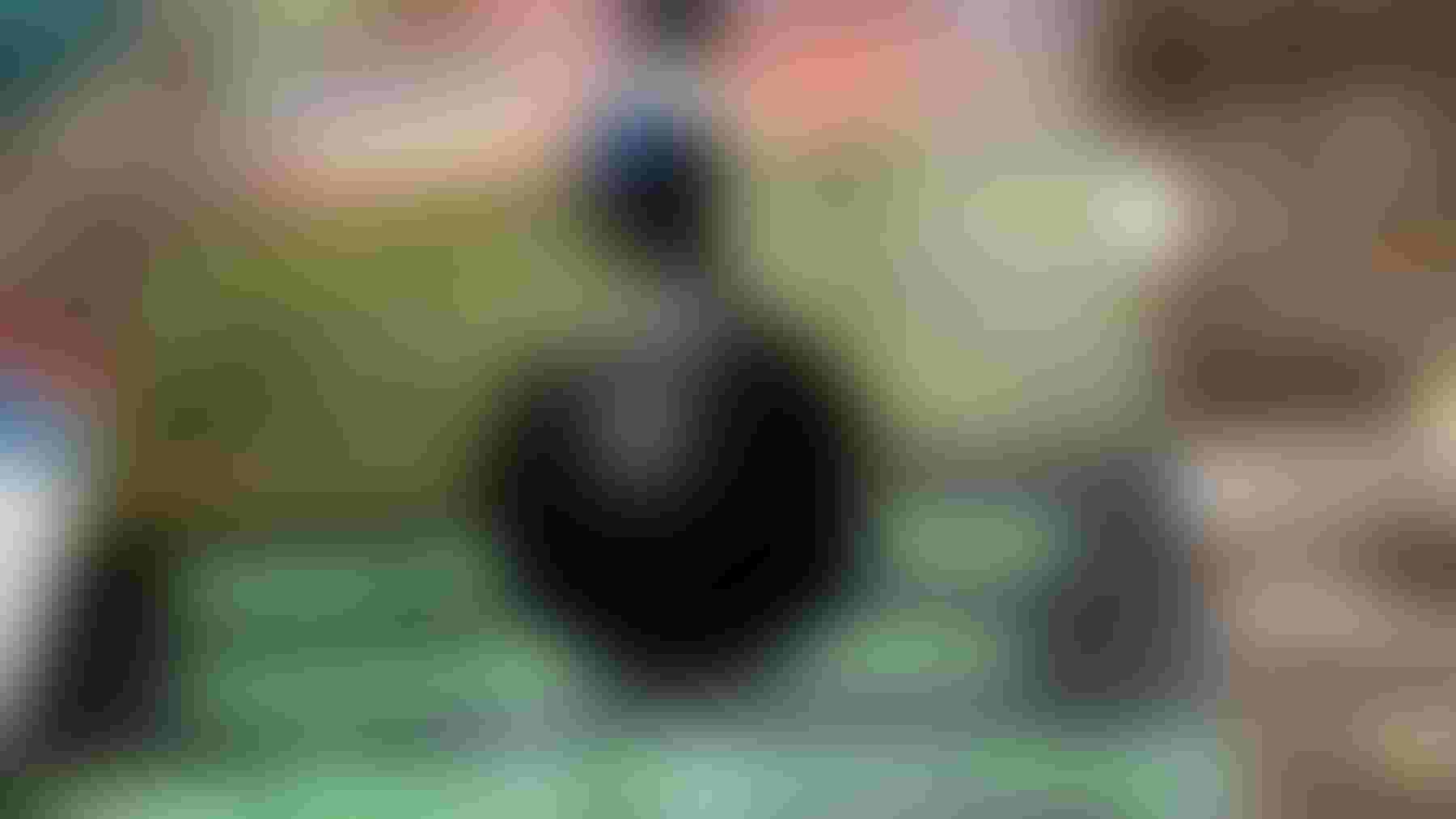 NEW ROUND NOZZLE: It doesn't look like any other irrigation nozzle on the market, but the Idem Ball Sprinkler Head lived up to its namesake and literally turned some heads at Husker Harvest Days.
Not your dad's nozzle
Latzke came across a new type of irrigation nozzle. Idem Irrigation, Gering, Neb., offers farmers a new way to pivot-irrigate, with the Idem Ball Sprinkler Head.
This unique approach to nozzles is in the shape of a ball, with a different combination of holes that can be adjusted depending on your soil type and your watering needs. It's ideal for low-water irrigation situations, where farmers need to do more with less, and retrofits to any brand of sprinkler. And, because the water doesn't stand stagnant in the ball, there is less chance of collecting hard water deposits.
The company touts a 7.92% increase in yield with nearly 90% in cost savings. For more information, visit idemirrigation.com, or call 888-869-IDEM.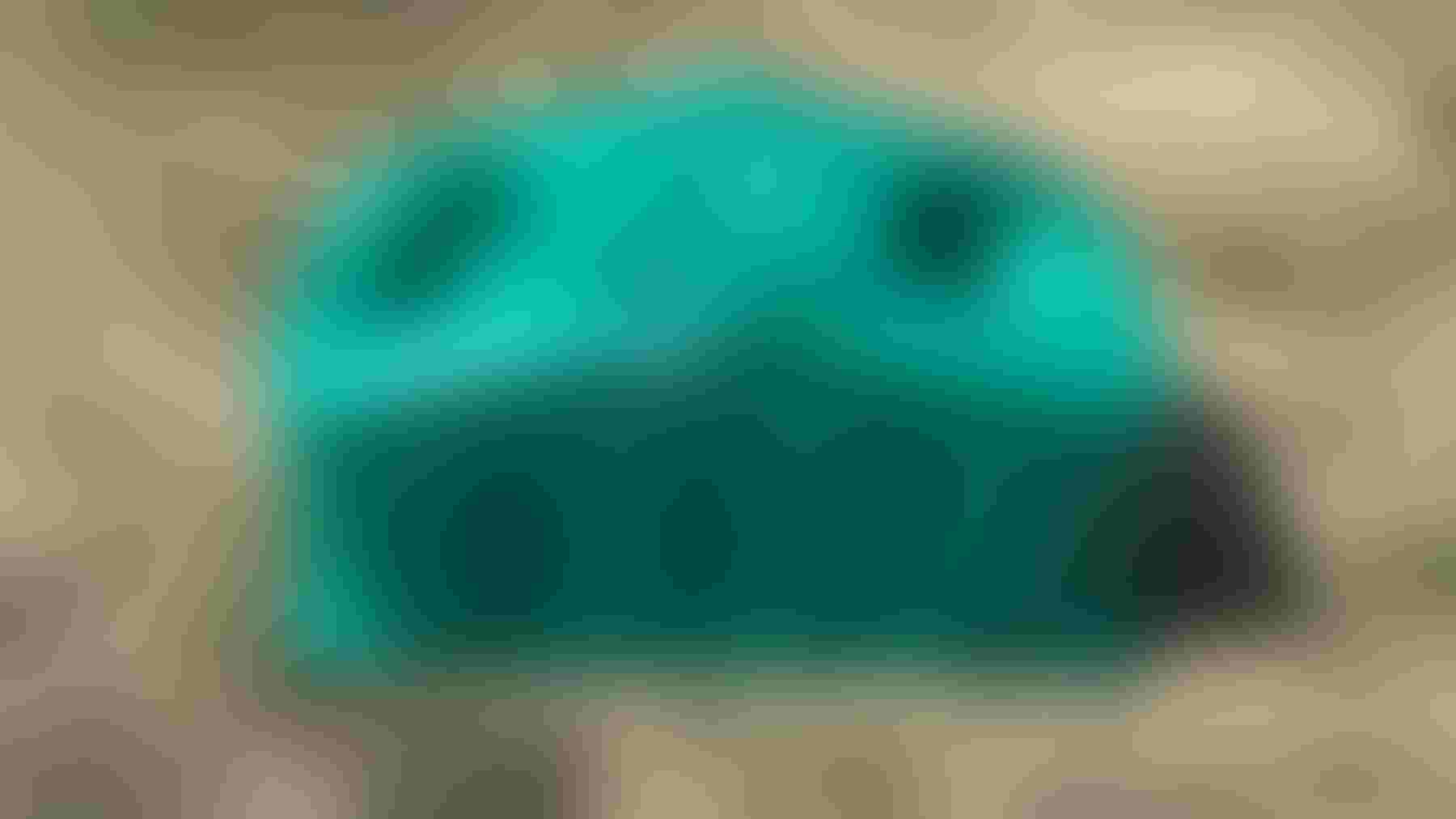 HEAT WATER FOR LESS: Jug Waterers has a new automatic watering system for livestock that can be heated for less than $10 per year.
Clean water for horses
Many stockmen know the hassle of cleaning old feed, hay and algae out of automatic waterers. McNaughton found Jug Waterers has solved this problem while increasing longevity and energy efficiency with their waterer lineup.
The durable rotomolded polyurethane construction makes for tough construction, while the open bowl design and unique draw tube water system keeps animals hydrated with no learning curve. The two-hole model costs less than $10 a year to heat (even in the Northern Plains), with the copper tubing in the system bringing warmer water in the winter and cooler water in the summer.
Available in one-, two-, and four-hole models, there is a Jug Waterer for every place on your operation. Find out pricing and information at jugwaterers.com.
Subscribe to receive top agriculture news
Be informed daily with these free e-newsletters
You May Also Like
---