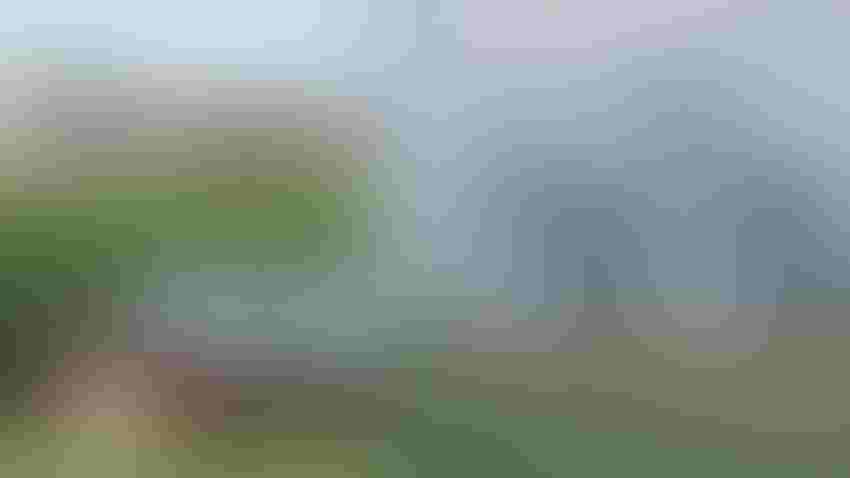 BUILD YOUR DREAM: Visitors to Chief at Husker Harvest Days will see an entire farm — from home to machine shed — on one lot. 
Photos courtesy of Chief Industries
When walking down Seventh Street at Husker Harvest Days, it may look like you're visiting a neighbor's farmstead complete with home, machine shed and grain bin. Welcome to the All-American Farm.
This year, Chief expanded from four lots to 12 to create the All-American Farm. As part of its long-term investment in the show, Chief wants to let its customers interact with the space and visualize all these products on their farms.
Your 'partner' in farming
"Chief is a generational company that really focuses on keeping our culture and structure in place," says Beth Frerichs, director of marketing and communications for Chief. "We are a company who truly believes in the agricultural economy. For today's farmers and the next generation of farmers, we want to share that Chief is your partner. We are your All-American partner.
"We have supplied grain storage, metal buildings and manufactured homes for decades that have stood the test of time."
At the new site, you can make plans for your own farm by first checking out a BonnaVilla home, which comes in a variety of floor plans. Then stroll down to the machine shed and imagine housing all of your equipment, tractors and supplies. A final stop takes you to the company's grain system, complete with grain bin, leg, grain conditioning and elevator.
"The Chief lot at Husker Harvest Days allows agricultural producers to envision being on an All-American Farm and what it can hold for future generations," Frerichs says. 
The farm structures will include the latest product offerings by the company, according to Mark Kjar, general manager of Chief Agri. This includes a nearly 62-foot-diameter bin with 140,600 bushels of storage.
With the many weather events across the country, the ag industry needs stronger products to withstand Mother Nature. For Kjar, the most exciting advancement for Chief is the new roof for the company's 2023 grain bins.
"We've improved the overall structural integrity in this design," he says. "There is a full overlay on the joints, so it will be more weather-resistant, keeping out the snow and rain."
The design and materials are also more wind-resistant. "This will be welcomed news for those farmers in areas that have seen derechos in the past," he says.
Visitors can find the new bin at Lot 846.
Commitment to ag
The investment at the Farm Progress Show site showcases Chief's commitment to the agriculture community across the nation.
"It is about bringing the latest in innovation directly to farmers, where they can see the product, touch and feel the material, and ask questions of our company leaders," Frerichs says.
Technology in the ag space continues to change. In recent years, the company invested in new machines at its production facilities to provide state-of-the-art products to customers.
"From an innovation and technology standpoint," she adds, "Chief is finding ways to help farmers do what they do best — supply grain to the world."
While Chief has an international reach, the company does not lose sight of its Nebraska roots.
"This new build at Husker Harvest Days supports the people who are in our backyard who support us and who support our communities," she says. 
Subscribe to receive top agriculture news
Be informed daily with these free e-newsletters
You May Also Like
---