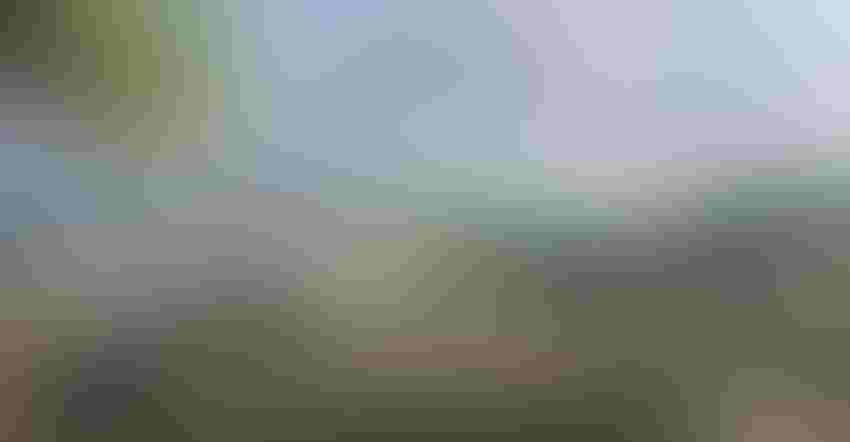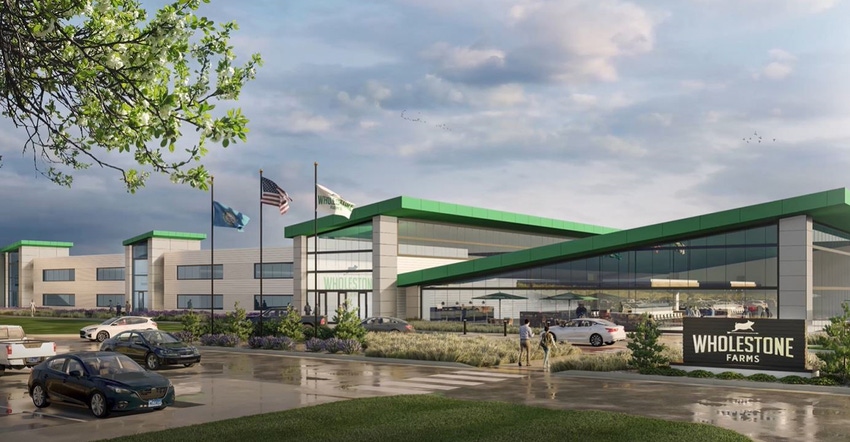 BRIGHT PORK FUTURE: An artist rendering depicts the new pork harvest facility to be built in Sioux Falls, S.D.
Wholestone Farms
More pork harvest capacity is on the horizon, as Wholestone Farms plans to build a state-of-the-art facility in Sioux Falls, S.D.
Wholestone Farms, based in Fremont, Neb., has purchased property in an industrial park on the east side of Sioux Falls. Scott Webb, Wholestone Farms CEO, says construction is expected to start in spring with a completion date of early 2025.
"We would start up as a one-shift operation, processing 3 million head per year," he says, adding it's "an ideal location due to its proximity to several of our producer-owner farms."
Wholestone Farms is comprised of more than 200 independent producer-owners that collectively market 12 million hogs annually. These farm families are primarily located in Nebraska, Iowa, Minnesota and South Dakota, with a few producer-owners located in Illinois and Indiana.
Fremont to add shift in 2024
The Fremont facility operates one shift and harvests about 3 million head per year. "We're in the process of making major improvements, some of which include the installation of a linear cut floor, modern robotics, building a new rendering facility, additional coolers and expansion to the on-site barn," Webb says. "These large investments will prepare us for a second shift starting in 2024, allowing us to process approximately 6 million head annually,"
Upon completion of the more than $500 million Sioux Falls plant, Webb says more than 1,100 workers will be employed at the South Dakota plant. Finding that large of a workforce does not intimidate Webb, as he sees time is on the company's side.
"We're in 2021 right now, and it would be probably 2024 before we'd start hiring people, so a lot of things could change. I mean no question that labor is tight today coming out of the COVID pandemic, but I think as things settle back down over the next couple of years, we feel pretty confident in our ability to get to labor," he says.
"We work really hard to be the employer of choice, and in the way we treat people and being competitive with our wages and really good benefits for employees," Webb says. "So, we will cross that bridge when we get there, but we feel pretty good about that because we do have time on our side."
The Fremont facility was built by Fremont Packing Co. in 1946 and was purchased a year later by Hormel Foods. Wholestone Farms bought the plant from Hormel in 2018, and processes about 520 million pounds of finished product annually.
The new construction at the Sioux Falls plant will be designed to also accommodate a second shift. "It's just a matter of how long it takes to ramp it up from hiring people and getting people trained," Webb says.
He says it would likely be 12 to 15 months upon plant completion before a second shift is added at the Sioux Falls plant.
Subscribe to receive top agriculture news
Be informed daily with these free e-newsletters
You May Also Like
---