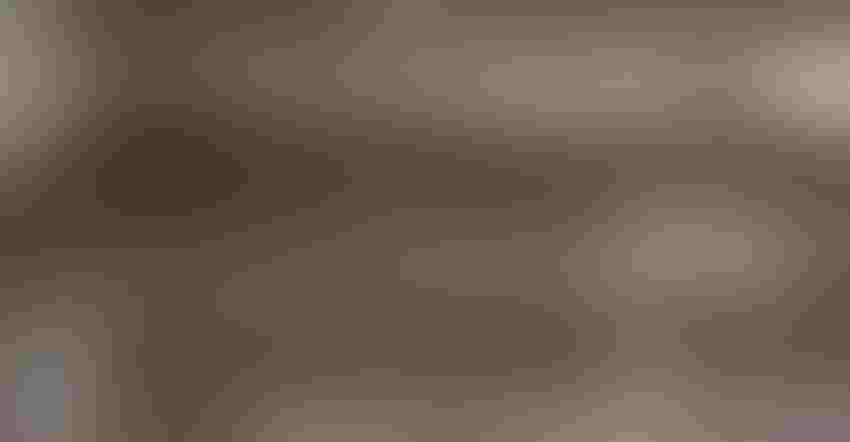 HURTS PRICES: It's difficult to see higher hog prices when there is so much uncertainty hanging over the industry, starting with tariffs on pork.
By Chris Hurt
If you haven't noticed, there has been a lot of uncertainty in pork markets recently. Uncertainty tends to make market participants more cautious, and that often means lower prices for hogs. It also means more volatility, especially in lean hog futures, which is a market where buyers and sellers are trying to discover what forward prices should be with all the newest information.
Pork producers are interested in their prospects for making money tomorrow, and over the coming months and years. Right now, three factors have added uncertainty to markets: high pork production, tariffs on U.S. pork and grain exports, and uncertainty about the final size of the 2018 crop that will help determine feed costs for coming months.
Plenty of supply
There will be plenty of pork for the rest of the year and extending into 2019. The most recent USDA survey says pork producers have expanded the breeding herd by 3.5%. Pork supplies have been up by 4% this year, and that rate of increase will continue through the first half of 2019.
Tariffs have been a key issue all summer. Tariffs by China and Mexico increase the price of U.S. pork exported to those countries, because for U.S. pork to enter the country the tariff tax must be paid. Tariffs make U.S. pork more expensive in those countries and causes them to look for other pork suppliers. These other pork suppliers are our competitors.
As an example, Mexico has issued a tariff-free quota for pork imports. Tariff-free means there is no charge for non-U.S. pork to come into Mexico under the quota. The priority will be given to non-U.S. countries that want to increase pork sales to Mexico. The size of the quota is similar to the amount of U.S. pork we had been selling to Mexico. Thus, new suppliers of pork to Mexico will pay no tariff up to the amount of the quota, while U.S. pork will have to pay the additional 20% tariff.
These programs give our pork competitors strong financial incentives to produce and sell more pork to Mexico. And they provide big penalties to U.S. pork producers
Negative trade war
The longer these incentives and penalties stay in place, the more market share the U.S. stands to lose. It's important for U.S. agriculture to do all it can to promote an early resolution to the trade war.
Feed costs are another key in determining pork industry returns. Now that we're near the end of the summer, that uncertainty will be reduced as everyone focuses in on the final crop size.
The pork outlook has weakened through the summer, as pork supplies continue to be large. Tariffs have added uncertainty and served to lower anticipated hog prices. Feed costs may well be lower if the crop comes in and Chinese tariffs remain on soybeans.
Challenging financial times are expected for the pork industry in coming months.
Hurt is a Purdue University Extension agricultural economist. He writes from West Lafayette, Ind.
Subscribe to receive top agriculture news
Be informed daily with these free e-newsletters
You May Also Like
---