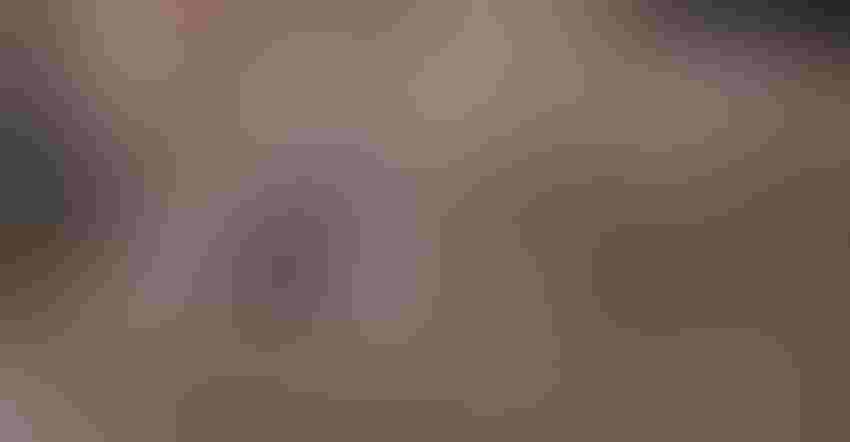 LEAN YEAR: Chinese tariffs on pork imports aren't the only factor pressuring hog profits. Look for periods of minimal profitability now, with losses later this year and in early 2019.
By Chris Hurt
Thank goodness for the spring recovery in hog prices. The year started out with a bang as hog prices ran higher than the previous year. Lean prices reached a high of around $72 per cwt in early February. Over the next two months, the bottom fell out, with lean prices dropping to $45 per cwt by the first week of April. I will say it one more time: Thank goodness the spring price recovery brought prices back up.
Larger pork supplies got the downward price momentum underway, but the announcement of a 25% Chinese tariff on U.S. pork exports had a big impact, as well. Markets probably overreacted to the news and then had to recover. Here is my evaluation of the impacts of a Chinese pork tariff on U.S. hog prices and the U.S. pork industry.
Chinese pork tariff
Unlike the soybean situation, China raised 97% of the pork consumed in that country in 2017. It imported only 3% of its consumption, and imports from the U.S. represented only 1% of China's consumption. The high tariff on U.S. pork would largely make our pork uncompetitively priced there, but China could easily fill the U.S. shortfall by buying from other sources such as the European Union and Canada.
From a U.S. perspective, the volume of pork shipped to China in 2017 represented 2% of U.S. production. The tariffs would largely eliminate exports to China, and that volume of pork would back up in the U.S. domestic market. However, lower prices in the U.S. would cause consumers to buy some of that volume, and the U.S. would get some added export business to non-Chinese destinations. Retail pork prices would drop in the U.S. by 1%.
After all these effects, I estimate that the lost pork business would represent about 1% of our production. The impact to farm-level hog prices would be about a 2% reduction, or around $3 per head. While my estimates were that hog prices would drop about 2% due to the tariff, the June lean hog futures dropped 8% from the day before the announcement to the low on the third day after the announcement.
The U.S. pork industry has pursued exports as a strategy to grow. That has had favorable results, as world pork trade has been expanding at a rate of more than 5% a year. In fact, the U.S. exported 22% of production last year. However, one of the disadvantages of relying on greater trade is that it can add instabilities, such as what we have seen this year with talk of Chinese pork tariffs.
Production costs rise
The price outlook for hogs has weakened, and costs have risen. Lean hog prices are now expected to average near $65 in 2018, with costs of production around $68 per lean cwt. There should be a bit of profit above all costs this spring and summer, with prices in the low $70s, but losses are expected to be large in the final quarter of this year and the first quarter of 2019. Current estimates are that losses at that time may be close to $20 per head.
Hurt is a Purdue University Extension agricultural economist. He writes from West Lafayette, Ind.
Subscribe to receive top agriculture news
Be informed daily with these free e-newsletters
You May Also Like
---