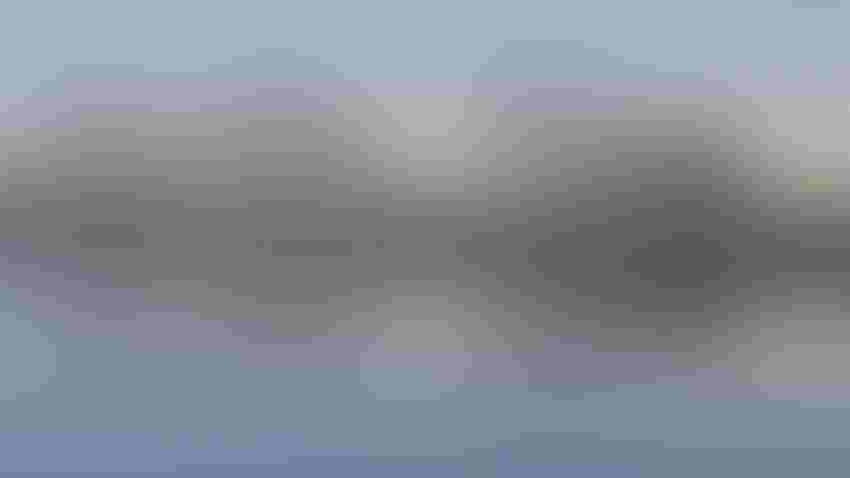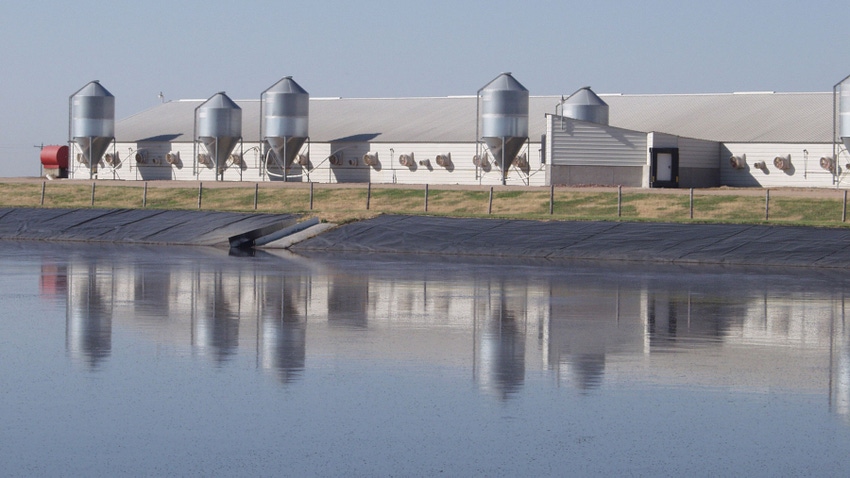 NOTABLE RESILIENCY: American pig farmers are currently facing challenges, some not seen for quite some time. There are bright spots for producers to hold onto, however, such as export markets.
Courtesy of National Pork Board
A lot of dark clouds hover over the U.S. pork industry, but there are some silver linings.
"It's been a struggle in 2023," says Bryan Humphreys, National Pork Producers Council CEO. "In fact, if you just look at the hog market, it hasn't been horrific. It hasn't been record-setting — it just hasn't been horrific. But our challenge is high input prices of corn and beans." Some market analysts put current hog industry economics at poor levels not seen for 25 years.
Speaking during the recent World Pork Expo in Des Moines, Iowa, Humphreys admits that all sectors of agriculture face higher input costs.
Another black cloud hanging over the pork industry came with the U.S. Supreme Court ruling that California's Prop 12 can go into effect, prohibiting the sale of pork in the Golden State unless the hogs are raised in specified "humane" practices, regardless of where those hogs are raised.
Some industry experts say 5% to 6% of U.S. pig farmers raise hogs in California-compliant facilities.
"We do have American pork producers who have built Prop 12-compliant barns who are going to have the ability to supply that product, and part of our job at NPPC is to make sure there's a smooth transition for those folks who have invested the time and energy to build those compliant barns. They should have access to that market," he says.
Sadly though, when the market door closes for some U.S. pork producers into the California market, it opens for foreign competitors.
"I've been told by some of our competitors, 'We can comply, we're just waiting for the auditors.' And it's a real shame that in the United States of America, there's the opportunity or the possibility that you're going to have foreign markets and foreign producers have better market access into a state in the United States," says Maria Zieba, NPPC vice president of international affairs, "I think if California voters knew the impacts that it's going to have not only on the availability of product within California, but also the sustainability of having to move product internationally to California, I think they would have voted a little differently."
Though Prop 12 is worded as an animal welfare measure, Humphreys says it's never been about the pigs — nor is it about the California consumer. "This was about an extremist group pushing their agenda," he says. "It has been about their agenda of putting a hurt on animal agriculture. We owe it to the American consumer to continue to push back on that; we owe it to the American pork producer to push back."
Silver linings
On the bright side, Humphreys says international trade is up. "Our exports are up year over year, and the more we can expose our international customers to the quality of U.S. pork product, the better off that we are," he says. "When you have an international customer that has access to the safe and affordable U.S. pork product, they want it again, and that's a tremendous opportunity for us."
The NPPC CEO also points to pork opportunities in the meat case. "When retail prices start to come down for pork, we do capture-share," he says, "You can argue it's traded back and forth between other proteins, but I believe that when folks get an opportunity and try pork and have a good eating experience, they'll continue to come back — and so there's some opportunities."
While Prop 12 hasn't turned out the way pork producers want, Michael Formica says a victory came when the U.S. Supreme Court overturned the Environmental Protection Agency's definition of Waters of the United States — or WOTUS as it's commonly referred to.
"You think about all the petitions from animal rights groups and environmental activist groups, you got the TMDL [total maximum daily loads] that they keep pushing," says the NPPC chief legal strategist. "All of those meet the dynamic in which they will be addressed in lawsuits against controls on your application of manure, people threatening to prevent you from applying manure, nutrients to the ground to grow the crop."
Pork producers, of course, raise pigs, but Formica acknowledges the sale of manure provides an added revenue stream, providing nutrients. "These activists are trying to chip away at [producers' rights] and the agencies are trying to grab some more power, and we were able to grab a lot of the power back" with the overturn of WOTUS rules, Formica says.
"We don't understand that much government overreach; manure is an asset," says Scott Hays, NPPC president and a fifth-generation hog farmer from Monroe City, Mo. "We use it properly, because that's what makes the most sense for our farm. It was just unnecessary and burdensome regulation and government intervention that we just didn't need. … we agree with them [the Supreme Court] that the waters of the state should be navigable waters, not ditches and puddles."
Subscribe to receive top agriculture news
Be informed daily with these free e-newsletters
You May Also Like
---