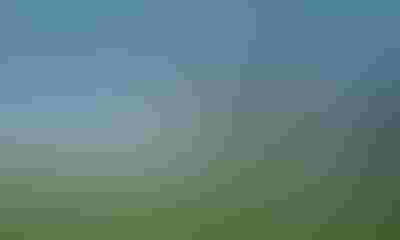 In 2015, Iowa State University Extension and Outreach added the Women in Agriculture program to provide research-based educational programs that expand agricultural enterprise, improve natural resource management, and support the community of women in agriculture. Women are taking on new roles in agriculture from managing complex farm businesses to mastering innovative land conservation practices, and teaching the next generation of farmers.

Meeting women's new roles in agriculture
"Beginning farmers are a minority, and being a woman doing the work myself is even more unique. I'm growing corn and soybeans and doing the daily management and decision making for my cattle," says Sara Shepherd, a central Iowa farmer. The decision to be self-employed in late 2012 was a huge leap of faith for her. The scariest part was not knowing if she would be able to pay her bills.
Increasingly, women are juggling farming and non-farming careers. In Iowa, the number of women principle farm operators grew to 7,108 in 2012; a 14.6% increase from 2002. During this same time, the number of women principal farm operators who also worked off the farm increased by 37.6%. More than two-thirds of all women farm operators hold part-time or full-time off-farm jobs in agriculture or other industries.
Relying on farm income as well as income from off-farm job
Shepherd's move into farming included signing up for an ISU Extension and Outreach course. "I signed up for an Annie's Project farm management class for women not knowing what my future in farming was going to be, but I wanted to learn as much as I could," she says. The course, along with weekly farming lessons from her father, gave Sara her start. "He told me how he did things and I took tons of notes and tried to ask questions. I was very grateful for my Annie's Project class because it gave me the opportunity to figure out some of the missing pieces and ask more questions as I continued to learn."
Now, the 35-year-old has grown her independent marketing consultant business and runs 77-head of Charolais cattle. A former chamber of commerce director, Sara believes she is living out a long-term challenge that impacts all of rural Iowa. "The backbone of rural communities is agriculture, but going forward most farm households will need farm and non-farm income," she says. "I have some of both, without this rural America will cease to exist."
More young women like Sara are pursuing careers in agriculture. In 2001-2002, women were 42.2% of undergraduate students in the College of Agriculture and Life Sciences at Iowa State. Today, the 2,339 women enrolled in the college make up 50.7% of undergraduate students.
ISU Extension field agronomists add programs for women
Rebecca Vittetoe graduated from Iowa State in 2014 with an agronomy major and journalism minor. After working in the seed industry, she joined the ISU Extension and Outreach staff as a field agronomist for southeast Iowa. As a woman in the agriculture industry, she recognizes and lives out the distinctive needs of woman farmers.
One of her greatest challenges is being able to balance her career with her farming family. She appreciates how supportive her husband Jordan, a hog and crop farmer, is of her off-farm career. Still, like many young women, in the back of her mind she worries about how she will someday balance having kids and being the mom she wants to be while still being successful in her agricultural career.
Among the educational programs she offers, Rebecca is partnering with a colleague, Meaghan Anderson – also a young Extension field agronomist – to teach 'Agronomy in the Field,' a class for women. Rebecca strives to understand the learning needs of her Extension clients. "I may not always know the answer, but caring enough and taking the time to find the correct answer means a lot to people," she says.
ISU Extension in 2015 added the "Women in Agriculture" program
ISU Extension and Outreach is responding to women's changing roles in agriculture and recognizing opportunities to better serve ISU Extension clients. Women now comprise 39% of the 254-member ISU Agriculture and Natural Resources Extension staff. Multi-session farm management courses including Annie's Project have reached more than 2,100 women since they were first offered in 2004.
In 2015, ISU Extension and Outreach added the Women in Agriculture program to provide research-based educational programs that expand agricultural enterprise, improve natural resource management and support the community of women in agriculture.
"Everything I do directly impacts my own family and friends and all the other women in my broader agricultural network. That's pretty cool!" says Madeline Schultz, ISU Extension and Outreach Women in Agriculture program manager. "It is truly rewarding to develop new programs for women interested in agriculture."
Women impacting the land will be at Farm Progress Show
One new program, Women Impacting the Land, is recognizing eight women for their agricultural achievements during the Farm Progress Show, Aug. 30 to Sept. 1, 2016 in Boone, Iowa. "Visitors to the Iowa State University exhibit at the Farm Progress Show can meet these amazing women and learn how they are impacting their land and the state's agriculture industry," says Schultz. "Women should come, share their stories and learn from each other."
Another new program is the Water Quality pre-conference tour offered in collaboration with the Tenth Annual Iowa Women in Agriculture Conference in Ankeny, Iowa July 25 to 26. For more information on these and other programs, please visit extension.iastate.edu/womeninag , or call 515-294-0588.
Subscribe to receive top agriculture news
Be informed daily with these free e-newsletters
You May Also Like
---