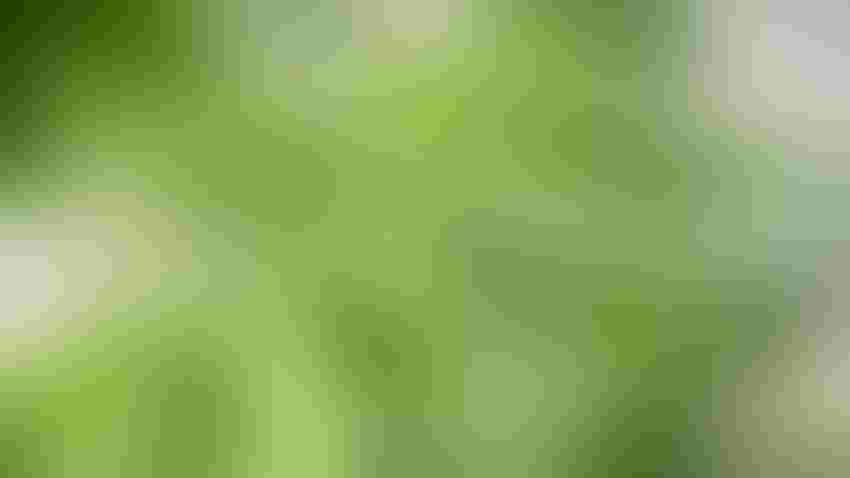 Hemp.
Oregon State University
Current challenges and future planning for northern Nevada's bourgeoning hemp industry will be discussed in an online presentation that features research in part from the University of Nevada, Reno's College of Agriculture, Biotechnology & Natural Resources.
Sponsored by the College's Extension unit, the Nevada Regional Hemp Project open meeting takes place via Zoom from 9 a.m. to noon, Sept. 21. Participation is free, but advance online registration is required.
Attendees will learn about the current perceptions, best practices and challenges of growing and processing hemp types. Presentations include overviews and updates on specific research projects, regulatory challenges and procedures in Nevada, and hemp product marketing. The meeting closes with a two-hour focus group session.
Presenters include Catelyn Bridges, hemp crop specialist with University of Nevada, Reno Extension; Joe Frey and Adrienne Snow, co-founders of Western States Hemp; Staci Emm, Extension professor and educator for Mineral County; and Taylor Hollaway, producer certification inspector for the Nevada Department of Agriculture.
The research being presented is part of Hemp Route 97, a regional effort involving the University, other Western-state learning facilities and the U.S. Department of Agriculture. The research is funded by the USDA's Agriculture and Food Research Initiative, through the Sustainable Agricultural Systems Grant program. The Western States Hemp farm in Fallon has been part of this project for about two years.
Hemp Route 97's goal, according to the USDA, is to study the "feasibility of establishing sustainable supply chains for bio-based manufacturing to help hemp reach its potential in the rural Western U.S. economic landscape."
Bridges believes there are a wide range of questions from hemp farmers that can be answered through this research, which includes hemp variety trials to see what will grow best in the Nevada environment. In addition, there are plant development, environmental conditions and crop management data that is being collected.
"Specifically, we look at plant height, branches, stem diameter, moisture content, dry matter yield, temperature, relative humidity, plant nutrition, irrigation, weeding and pest control," Bridges said.
Attracting producers
The research is ultimately intended to help those wanting to enter the hemp industry or who are just starting out.
"We just want to make sure that our researchers are asking questions that are actually applicable to people who are working with hemp," Bridges said. "We want to be ready with documentation for them about what works best in certain environments."
A cooperative program with the University, the Nevada Regional Hemp Project solely includes Western States Hemp at the moment, but it will include other hemp industry members as it continues, Frey said. He said an important factor with the online meeting is to help further the industry in northern Nevada.
"We want to bring people with an interest in the hemp industry together and focus mainly on what producers are successfully doing and also what challenges they are trying to meet," Frey said.
Frey said that in his experience, hemp is viable as a rotational crop for northern Nevada producers.
"It helps build soil health when grown properly," he said. "The limitation right now is that there isn't a strong market to sell hemp products in the state. So, that is just one of the discussions we'll have, trying to find out where and how we can develop outlets for hemp."
For more information on the event, contact Bridges at 402-452-8514; or contact Emm at 775-945-3444.
Persons in need of special accommodations or assistance should contact Paul Lessick, civil rights and compliance coordinator, at 702-257-5577 at least five days prior to the scheduled event with their needs or for more information.
Source: University of Nevada, Reno
Subscribe to receive top agriculture news
Be informed daily with these free e-newsletters
You May Also Like
---