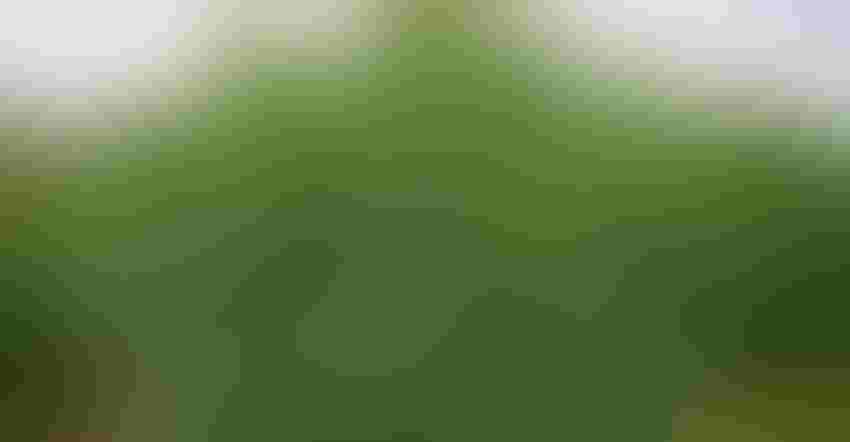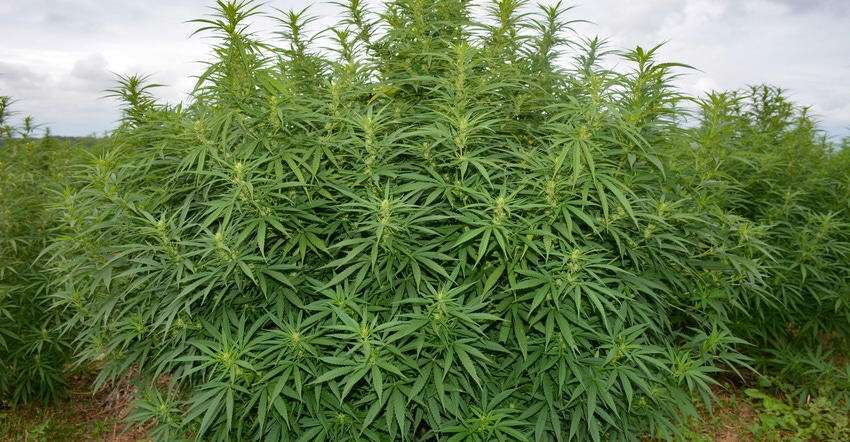 GROWING HEALTHY HEMP: With Steve Groff's first year growing hemp now in the books, he is ready to share his insights into growing this promising new crop.
Chris Torres
I've had the honor of writing 30 articles for the Growing Healthy Soils column for over two years now.
The focus has been on cover crops and to a greater extent soil health. While the interest in this topic continues to grow nationwide, there is a novel cash crop arriving on the scene: hemp!
How do we incorporate cover crops and soil health aspects into growing this much talked about newcomer? It is a challenge I'm willing to tackle and will do so here in this column moving forward.
Hemp history
Growing hemp was standard on most American farms a century ago. It was used for food, fiber and medicine. Going back even further, both George Washington and Thomas Jefferson strongly advocated the many uses of hemp. And "cannabis oil" was in almost everyone's medicine cabinet.
However, some people selected and bred hemp plants that had an increased content of tetrahydrocannabinol, or THC. This is the psychoactive component that causes a "high" among drug users. Not to be a conspiracy theorist, but many also believe that the pharmaceutical drug companies, cotton industry and the pulp industry all had reason to be threatened by the benefits of hemp.
So, the term marijuana was coined in the early 1900s to demonize its drug-related properties. Since low THC plants were indistinguishable from plants selected for drug use, a ban on growing any form of the plant was successful in 1937. 
But then, World War II caused a tremendous need for hemp to make parachutes and rope for Navy ships, and a strong push was made for farmers to grow what was called "Hemp for Victory." This re-legalization only lasted a few years, and the ban was later tightened in 1970.
My story
I began researching hemp back in 1999 when there was an effort here in Pennsylvania to promote the food and fiber aspects of the plant. With support from Penn State University and the Pennsylvania Farm Bureau, I grew a few acres of second-rate fiber crops — sunn hemp, kenaf and flax — to prove a point that fiber crops could indeed flourish in this region.
But that didn't convince legislators to legalize the best fiber producer: hemp. We were ahead of our time!
Legalization
In December 2018, President Donald Trump signed the 2018 Farm Bill that included lifting the ban on growing hemp. But the plant must be below a 0.3% THC level. At that level a person can't get high (for reference, marijuana users prefer 12% or higher THC levels).
Each state has its own rules for growing hemp and roughly half of the states have now approved its use. Currently, the most popular trait in hemp is cannabidiol, which is popping up everywhere from convenience stores to shopping malls and all over the internet. CBD is believed to relieve anxiety and depression, manage pain, reduce inflammation, alleviate stress and, from personal experience, aid in a more restful sleep!
The first year
Since I had researched hemp for two decades and had quite a few connections who had experience in growing CBD hemp, I dove right in and planted 70 acres in 2019.
Overall it was successful, but not without some failures. And yes, I did all those acres using cover crops and no-till — some transplanted and some direct seeded.
I will share more specifics in the months ahead on lessons learned in my first year.  
Focusing on 2020
I'm eagerly looking forward to what this new year will bring and how to implement things we learned last year. I have launched an educational endeavor that brings interested growers together where we can ask and answer questions regarding hemp: It's called Hemp Innovators, and information can be accessed at hempinnovators.com.
The Coach's Closer
I believe hemp holds promise to help farmers in this weak economic cycle most of agriculture is currently in. But there are dangers associated with a new industry that is literally forming before our eyes.
I want to highlight both the challenges and the opportunities, so you can make the best decisions regarding hemp for your operation!
Groff is a cover crop pioneer and innovator who farms in Lancaster County, Pa.  Check out his website, covercropcoaching.com. 
About the Author(s)
Subscribe to receive top agriculture news
Be informed daily with these free e-newsletters
You May Also Like
---