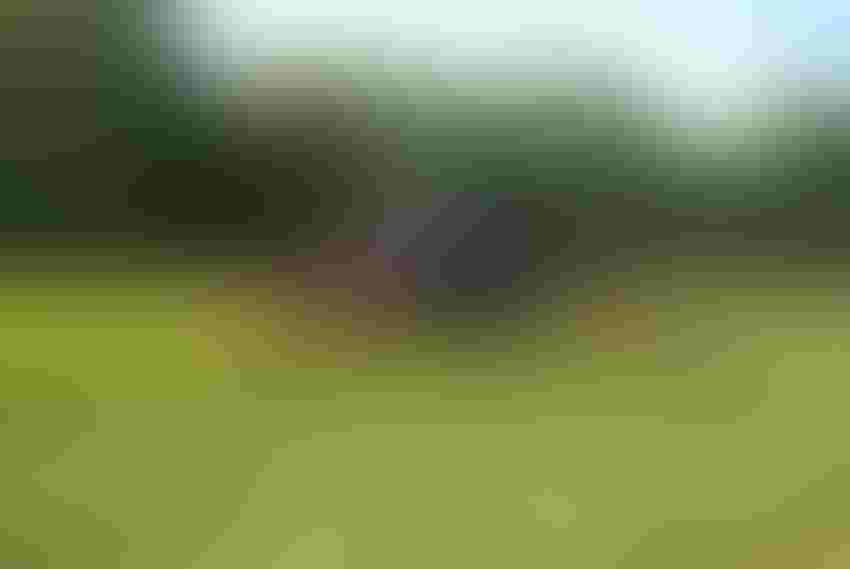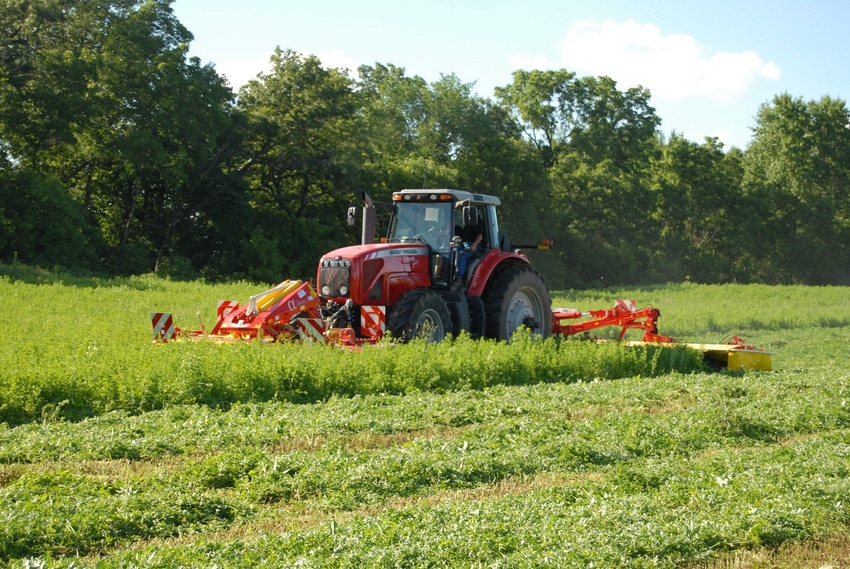 By Bruce Derksen
Alfalfa growers across North America face challenges from different ends of the ecological spectrum.
In the Western and Southern US producers are often obligated to stop haying and baling operations during peak times due to lack of moisture required to retain valuable alfalfa leaves. In order to continue, they are forced to wait for evening and night time dew that may or may not arrive.
For operators in wetter areas of North America, the problem is often the opposite. These producers also look for a more flexible way to accommodate their baling operations but deal with excessive moisture and humid conditions. They search for methods of preserving and maintaining the quality of high-moisture hay while reducing heating and spoilage.
For producers in arid climates, there are a few equipment options that could help by adding moisture. Some of the options include Staheli West's DewPoint 6110 and 6210 Hay Steamers, and Harvest Tec has The Dew Simulator.
As an example of how this technology works, Harvest Tec's model 720 applies a precise amount of moisture in the form of hot mist to the windrows of alfalfa from the bottom up, much the same as natural dew. The heated mist is distributed at a pressure between 250 and 1,200 psi in 20- to 40-micron size moisture droplets. These are delivered through a power-takeoff-driven piston pump and reel containing either 65 or 85 15-inch-long tines.
The unit is pulled ahead of the baler by a 70-100 horsepower tractor and uses diesel-fired heaters to bring water temperature to 240 degrees Fahrenheit. Without disturbing the hay, it applies a heated mist that is released only when the machine's tines are in the windrow of hay. This design is intended to increase hay moisture from the range of 6-10% to the more ideal 14-16 % level. This is accomplished through the delivery of 10-18 gallons of water per ton of hay, depending on the dryness of the conditions.
For hay producers in humid and damp climate conditions several companies offer products to help counter overly wet hay. These include but are not be limited to SiloGuard, Bulletproof by Alltech, Silo King, Sila-Prime, Hay Guard, and Hay King. A relatively new product called Anchor for Hay by Agnition, a sub-brand of Ralco, offers a dry granular product that is said to help preserve and maintain the quality of higher-moisture hay while reducing the risk of heating and spoilage.
This dry granular product uses dual technologies of an organic acid and a microbial catalyst. The organic acid works to reduce PH levels and prevent spoilage. The microbial catalyst stimulates an inoculant blend, increasing the microbial activity of naturally occurring bacteria in hay. Agnition says this results in cooler bales with less heat-damaged protein, improved preservation of nutrients and better relative feed value.
In its dry form, the company said its organic acid will not harm or rust baler metals. The microbial catalyst and inoculant target the higher-moisture areas at the center of the bales. That product is applied with a Valmar 455 applicator.
Although alfalfa producers face different haying challenges from opposite ends of the climate spectrum, equipment and technologies are advancing in an attempt to address those issues.
Derksen writes from Alberta, Canada.
Subscribe to receive top agriculture news
Be informed daily with these free e-newsletters
You May Also Like
---