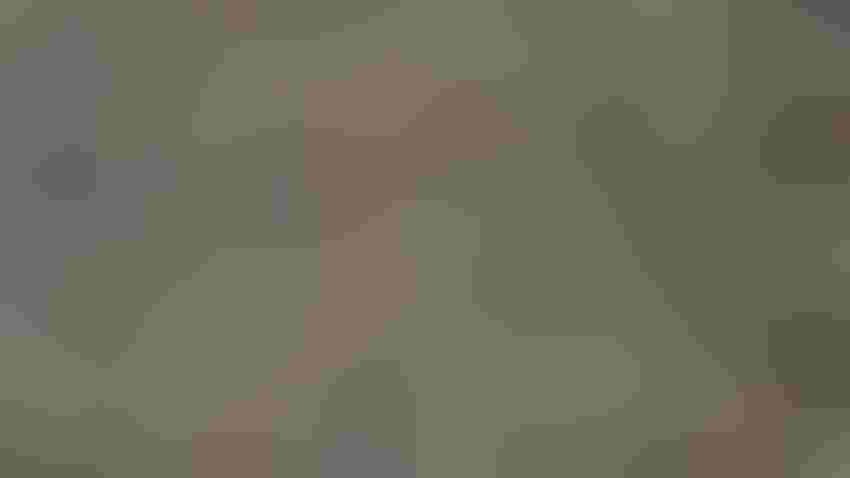 EVENLY SPREAD RESIDUE: Cover crops have a better shot at even seeding and more uniform emergence when soybean residue is spread evenly across the header width in a no-till system.
Tom J. Bechman
by Clint Harrison
Harvest season for 2023 is in the books for many producers. While many areas were stressed by drought, crops pulled through. High-yielding crops can pose challenges, such as high levels of residue, especially in corn. A postharvest inspection is a great time to see how well you managed residue during the 2023 season and look for what improvements can be made for the future. 
Residue is an important tool to combat soil erosion by protecting and armoring the soil from both runoff and wind-blown erosion. Residue holds vital nutrients that, when broken down by soil biology, will become available to next year's crop. Residue can also suppress winter annual weed growth. 
This leftover residue must be managed. The most important step in managing residue is making sure the combine is spreading it evenly across the width of the header. It's most important with soybean residue. Spreading residue evenly has become more difficult today, especially with 40- to 50-foot grain platform headers. Residue size can be important as well, both for the combine to spread it evenly and for uniform coverage of the soil. 
Even spreading
Why is spreading residue so important? Agronomists know that even emergence of corn seedlings is critical, and just a day or two difference can result in smaller ears and reduced yield. No matter what type of tillage system you use, if you have banded residue, it will influence soil temperature and soil moisture in the spring. Both are critical to early seedling development.
Banded residue also causes an imbalance in the field's nutrient content. Commercial fertilizer may be applied based on a grid or different soil types. If residue is not evenly spread, growing plants will not have the same level of nutrients available. 
Poorly spread residue over several years can affect the field's organic matter level. Residue bands can also have an impact on weed seed distribution at harvest and weed seed emergence in the spring. The effectiveness of herbicides to control weeds in the banded areas can be reduced by the inability to get good soil contact. These issues are more critical in a no-till or strip-till system because residue is not buried every year. 
Assess residue spread
This winter, on a day the ground is frozen, hop in the truck or side-by-side and look at your residue coverage. If you have a drone, fly it over your fields. Are you happy with how well your combine is spreading residue? Will you have uniform soil temperature and moisture in the spring at planting time?
If the answer is no, look at what adjustments can be made so you have uniform residue spread next fall. That will lead to more uniform emergence. A successful plant '24 begins with harvest '23. For more information on making soil health part of your operation, contact your local Natural Resources Conservation Service or soil and water conservation district office. 
Harrison is a district conservationist with the Natural Resources Conservation Service. He writes on behalf of the Indiana Conservation Partnership.
Subscribe to receive top agriculture news
Be informed daily with these free e-newsletters
You May Also Like
---