With Zante harvest complete, Fresno County grower sees a drop in early Thompson Seedless tray counts
With Zante harvest complete, Fresno County grower sees a drop in early Thompson Seedless tray counts
Based on its objective measurement survey conducted in July, the USDA's National Agricultural Statistics Service forecasts a 13-percent drop in production of California's raisin-type varieties of grapes.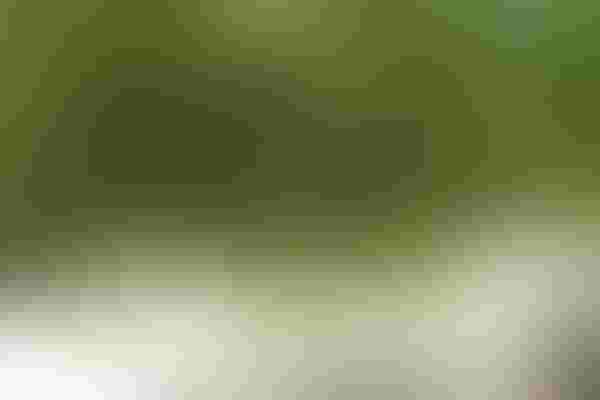 Following an unusually early start to this year's harvest on Aug. 7, Fresno County raisin grower Don Hornor put the last of his 80 acres of Zante currants inside the shed, safe from any rain threat on Aug. 20. That's a good week earlier than normal.
He began picking his 800 acres of Thompson Seedless grapes and laying them out on trays to dry on Aug. 18. If all goes as planned, they should all be in the bins and out of the weather by Sept. 1. That would be at least five to seven days sooner than usual. He expects the last of his Thompson Seedless picked and in the shed by the end of September.
In addition to making raisins, Hornor also grows 300 acres of Rubired wine grapes on his farm near Kerman, Calif.
While he won't know for sure until he delivers the Zantes and sees the weight tag, he expects those yields to be down little from last year. However, based on one block of Thompson Seedless picked by hand the third week of August, he looks for his Thompson Seedless raisin crop, overall, to be off as much as 25 percent to 30 percent from 2013.
"Last year, production in that block averaged about 500 trays per row," Hornor says. "This year, that same crew could fill only about 350 trays in each row."
Based on its objective measurement survey conducted in July, the USDA's National Agricultural Statistics Service forecasts a 13-percent drop in production of California's raisin-type varieties of grapes.
Want the latest agricultural news each day? Click here for the Western Farm Press Daily e-mail newsletter.
Talk at the coffee shop blames the expected lower yields on last year's freeze in early December and unusually warm weather this past spring.
Despite prospects of a smaller crop this year, Hornor is optimistic that the quality of his raisins will hold. "We've been blessed with some fairly good soils," he says. "Even in the alkali soils we farm, the grapes do well. For as early as this year's crop is sugar levels are running on the high side. I don't see any problems making very good quality raisins."
In general, this year's grape crop has struggled with lack of water. In Hornor's case, his vineyards received no rain from early December until early spring. However, he was able to flood-irrigate every other row of his vineyards once each month throughout the winter.
Most of his raisin grape acreage lies within the Fresno Irrigation District. At the start of the season, he was told his deliveries of surface water would be limited to one month. However, following late spring snow in the mountains, his allotment was increased to a two-month supply, Hornor reports. He received that water in June and July.
"That was the best time to get it," Hornor says. "That's the hottest part of the season when the vines are taking up the most water."
In the meantime, like his neighbors, Hornor was supplementing the surface water with water from his wells.
"A lot of pumps were running," he says. "The water table dropped so low that I and a dozen or so of my neighbors began pumping air."
One of the growers lost three wells, he adds. Hornor, himself, lost one well, making do with his others.
"In the 39 years I've been farming here, including all the previous droughts, I've never run the pump on my deep well as much as I did this year," he says.
By the end of the third week of August, no price had been announced for this year's raisins. Many growers are speculating the price will be down from 2013, Hornor notes. He'd like to see a price similar to, if not higher than, a year ago.
"The crop is lighter," he reasons. "Around 20,000 acres of raisin grapes were pulled out of production this past winter and probably another 20,000 to 30,000 acres will be coming out at the end of this season. Growers all around me are replacing their raisin grapes with almonds as they can afford to."
So is Hornor. In fact, he plans to take out an 80-acre block of Thompson Seedless this winter and plant it to almonds next year.
"Almonds are a lot more profitable," he says. "This year, even at three tons per acre, raisins, a grower will likely clear about $1,000 to $2,000 per acre. I've heard of almonds netting two to three times that."
Subscribe to receive top agriculture news
Be informed daily with these free e-newsletters
You May Also Like
---