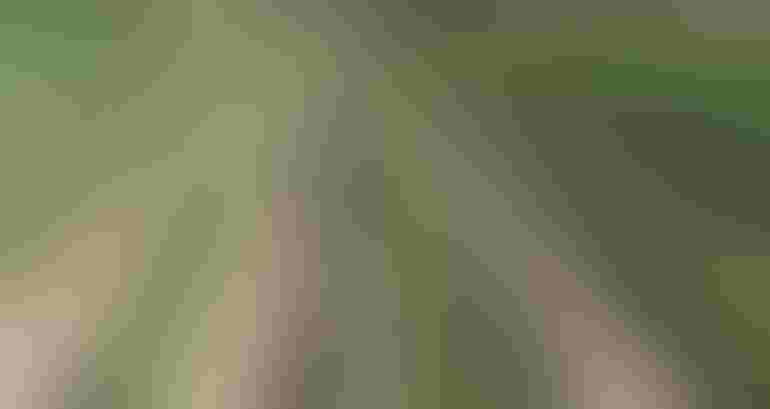 Wine grapes grow in a vineyard near Santa Rosa, Calif., in 2019.
Tim Hearden
The world being a different place now than it was just a few months ago, the annual tribute to California's winemaking community and its effort to sustainability will nonetheless go on this year, albeit under modified conditions.
Now it its ninth year and coordinated by the association of a thousand California wineries [Wine Institute], the month of April pays homage to industry practices aimed at ensuring continued vibrancy of the land and the industry for the coming generations.
A Wine Institute bulletin outlines the changes and challenges in this year's tribute: "California wineries have suspended all public tastings and events (per) Governor Newsom's order for residents to stay home. While vineyard production continues and purchase and pick-up of wine is still permitted, the directive is a major challenge to the state's predominantly small and family-owned operations, many of whom are offering discounts via their websites."
California Down To Earth Month has morphed in 2020 with the postponement of public events focused on sustainability. And still, as Sonny and Cher musically noted — The Beat Goes On.
"Instead of going out to visit a winery to see their practices firsthand, like we've promoted for the last nine years, this time it's more like 'bring the winery into your home, one bottle at a time,'" said Nancy Light, Wine Institute Vice President.
"The third pillar of sustainability pertains to the business community, those who employ and pay taxes during the making of wine, and while we continue to tout the good work we're doing on sustainability, this year we're also promoting discounts on wine to keep them economically healthy.
"There's a poignancy to this year in the fact that because residents can't eat out, they're cooking more at home — with wine in many recipes — and drinking wine as their evening beverage of choice."
A multitude of events
The Wine Institute website has a multitude of special offers posted, things like discount pricing and free shipping, and Light says, "We're highlighting many of the key ways that California shows industry leadership. With tasting rooms open only for purchase or pickup, we're pivoting with some wineries doing virtual tastings."
The latest figures indicate 150 wineries who collectively produce more than 85% of California's total wine production are Certified California Sustainable, producing high quality wine that is environmentally sound, economically feasible, and socially equitable.
At the inaugural U.S. Sustainable Winegrowing Summit – West last summer in San Francisco, Lulie Halstead, CEO of Wine Intelligence, presented research showing that while organic wine was more universally understood, wine that was sustainably produced had the highest future purchase consideration with three out of four respondents indicating they would consider buying sustainably produced wine.
Probably no surprise here, but the survey findings showed that for U.S. consumers, younger, i.e., Millennial and Gen Z of legal drinking age, were significantly engaged with sustainability, viewing it as important to protect the future, with sustainability identification providing transparency and reassurance.
According to the California Wine Institute, "Being good stewards of the land and good neighbors are principles our vineyards and wineries live by. Sustainable winegrowing practices, through biodynamic or organic farming practices, protect our soil, air, and water — the elements that breathe life and ultimately flavor into our grapes and our wines."
There's a message in the month of April for growers too. "They are our partners via the California Association of Wine Grape Growers," notes Light, so the Down-to-Earth month focuses not only on California wineries, it speaks as well to the value of those who grow the wine grapes."
For more news on pests, disease management and other issues affecting vineyards, subscribe to the bi-monthly newsletter The Grape Line.
About the Author(s)
Subscribe to receive top agriculture news
Be informed daily with these free e-newsletters
You May Also Like
---