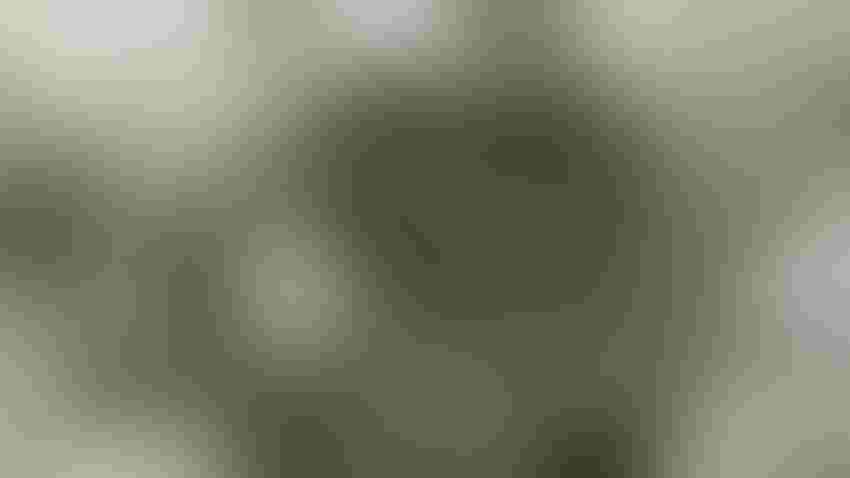 Migrant farmworkers have long been an integral part of California's wine industry.
UC Davis Library Archives
When it comes to military campaigns, it's the generals who get the public accolades for planning any successes on the battlefield. But it's truly the ground-pounders, those foot soldiers in the trenches, that turn concepts into reality and make victory possible.
Similarly, while vineyard managers guide and direct their operations to achieve project successes, it's those who wield the pruning shears daily that are invaluable in accomplishing those goals.
Hence the recent acknowledgment of that hard labor in a presentation titled, Viticultores -- Mexican American Perspectives on Grapes.
Sponsored by University of California, Davis and the Robert Mondavi Institute on Wine and featuring a trio of Mexican field workers, the honorific was based on the principal of great wine being made in the vineyard and those who nurture the perfect environment that provides the foundation for that great wine. The conversation focused, not just on those who did the operational planning, but the in-the-field viticultural experts — Mexican and Chicano workers —- who have contributed their in-depth knowledge and skilled grape cultivation techniques to helping build the reputation of Napa Valley wine.
In his welcome, UC Chancellor Garry May said: "California wine making is a multi-billion-dollar industry which would be nothing without the contributions of Mexican Americans whose history and contributions have been hidden. We can't let it be that way anymore. Top quality wine requires expertise in the field to make good even better and that prowess needs to be recognized."
Hard work
While the vineyard may look like an idyllic pastoral workplace, it's also a scene of sweaty days and chilly nights. A PBS TV documentary (Harvest Season) probed the lives of multi-generational Latinos who produced wine in the Napa region of Northern California and how they shaped the industry as farm workers, and later vineyard owners. One of those interviewed said: "From the outside, winemaking is glamorous and romanticized. What really drives it is hard work."
In introducing the speakers panel of Mario Bizan, Gustavo Avina, and Delores Torres, moderator Steve Velasquez noted: "Migrant families from Mexico have deep roots in the California wine industry and have been instrumental in its creation through planting and harvesting, cleaning and packing, and logistical support."
Planting, irrigation, budding, grafting vines onto root stocks are essential jobs and the process of harvesting and fermenting involves a highly specialized set of skills.
Mario Bizzan, who now runs a vineyard management company, said when he entered the industry, "I didn't know anything about this kind of work and never dreamed I'd have this kind of life."
Gustavio Avina said he entered the world of grapes "because I was looking for a better life in Napa Valley after picking corn, celery, onions, and cucumbers. I learned from the bottom up and everyday I learned something new and grew from that knowledge."
Vineyard supervisor Delores Torres admitted the early days were rough. "It was harder being a woman back then. Today we've entered an age of greater equality where we all focus on quality right from the start."
Although labor is always an issue, the three speakers presented a united front on that subject. "Salaries and benefits are good," said Bizan. "We're all part of a large team," added Ovenia, while Torres summed it up by saying: "I love the work itself and the people I work with. I'm never done learning and the work in the vineyard never ends."
Subscribe to receive top agriculture news
Be informed daily with these free e-newsletters
You May Also Like
---