You'll have another choice to make when you sign up for crop insurance on or before March 15, 2012. The Trend-Adjusted APH Yield Endorsement for both corn and soybean insurance policies has been approved by the Federal Crop Insurance Corporation (FCIC) Board. This option is available in all of Iowa's counties and most of the major crop production regions in the Corn Belt beginning with the 2012 crop. Source: USDA NASS and Hart, ISU Extension Economics
Basically, this new endorsement will convert your actual APH, which is the average yield over past years, into your new approved yield for 2012. Corn yields trend upward about 1.5 bushels per year and soybean yields trend upward about 0.4 bushels per year. Yields have been trending upward because of improved production practices and improved crop genetics. However, crop insurance policies have based the indemnity payment not on what your trend yield would have been, but on the average of the past 10 years of crop yields on that farm. Thus, indemnity payments are calculated on the past and not the present.
This new trend-adjusted endorsement has not had premiums rated yet. The higher approved insured yield will prove more relevant than the historic yield average. With competitive premium rates, insured farmers might look at increasing their coverage or moving to a lower level of percentage coverage to save on the premium, yet with a higher approved APH at minimal cost.
"When you meet with your crop insurance agent, be sure to ask about the Trend-Adjusted APH Yield Endorsement," advises Steve Johnson, an Iowa State University Extension farm management specialist, who provides the following explanation and information.
What's the intent of the new trend-adjusted yield option?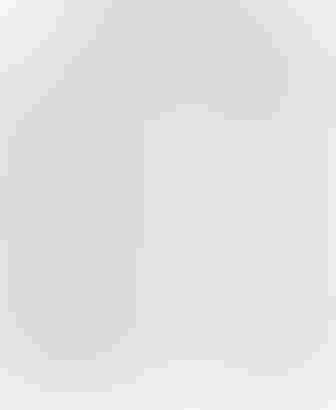 Source: William Edwards, ISU Extension Economist
The new endorsement is available for all APH-based yield and revenue options and is elected and applied to a county and the corn and soybean crop. Policies will be available over 820 counties for corn and over 880 counties for soybean policies nationwide. The intent of the new endorsement is to improve the accuracy of the estimate of future insured yields, and to allow accurate coverage elections to be made against expected crop production.

In its simplest form, a farmer's APH is the average of at least 4 and up to 10 years of actual historic yields. The APH then serves as an estimate of future yields and the farmer elects insurance coverage annually on a portion of the expected yield to indemnify either expected yields (using a Yield Protection insurance product) or expected revenue (Revenue Protection products).
Many farmers feel that the APH yields used for crop insurance coverage do not accurately reflect their current yield potential. The main reason is due to improved seed and management practices. This new endorsement provides a factor for each crop and each county. This factor is equal to the estimated annual increase in yield based on county average yields compiled by USDA's National Agricultural Statistics Service (NASS) each year.
How the trend-adjusted yield option will improve yield accuracy
With this new trend-adjusted option, the yield reported for the farmer's APH history is adjusted upward by the trend adjustment factor for each year the farm's yield surpassed the county's yield. If a farmer has substituted a yield in any of the years in their APH history equal to 60% of the county trend-yield, the trend adjustment is applied to the substitute yield.
An example would be a farmer who has 10 years of yield history for corn in one insurance unit. Assume the trend adjustment factor in the county where the unit is located is 2 bushels per acre per year. So 2 bushels are added to each yield for every year since the APH yield history was recorded. In this example corn was planted continuously over 10 years (2002-2011), which is not always true for many units.
Note that the adjustments in the table range from two bushels for the past year to 20 bushels for a yield that was recorded 10 years ago. The adjusted APH yield is now the average of the adjusted yields, 174 bushels per acre average instead of 163 bushels per acre reported yield. By electing the Trend-Adjusted APH Yield Endorsement in 2012, the yield of 174 bushels per acre will be used to determine crop insurance coverage.
What if an insured field doesn't have actual yield records for each year?
In some cases the land in the insurance unit may not have an actual yield for every year, perhaps because no production records were available or a variety of other factors. The unit must have an actual yield for at least one year out of the last 12 to be eligible for the Trend-Yield Adjustment Endorsement. If actual yields are available for fewer than four years in the last 12, the annual trend adjustment factor is reduced.
An example might be if a farmer who has three years of actual yields, the adjustment is increased by only 75% of the trend factor; for two years of actual yields, yield potential is increased by 50% of the trend factor; and for one year of actual yields, the adjustment for only 25% of the trend factor.
If the yield adjustment factor for the county is 2 bushels per acre, the actual adjustment would be only 1.5 bushels when only three years of actual yields are available, 1 bushel when two years are available and .5 bushels when only one year of actual yields is available. 
The premium impacts for 2012 will depend on the projected price and volatility factors determined next February. Final base rates are being determined by USDA's Risk Management Agency or RMA, but base rates per bushel will not be affected by the trend endorsement.
NOTE: Other sources ISU farm management specialist Steve Johnson used to gather information for this article include USDA's Risk Management Agency, ISU Extension Economics and University of Illinois Extension Economics, October 2011.
For farm management information and analysis, go to ISU's Ag Decision Maker site www.extension.iastate.edu/agdm and ISU Extension farm management specialist Steve Johnson's site www.extension.iastate.edu/polk/farmmanagement.htm.
Subscribe to receive top agriculture news
Be informed daily with these free e-newsletters
You May Also Like
---