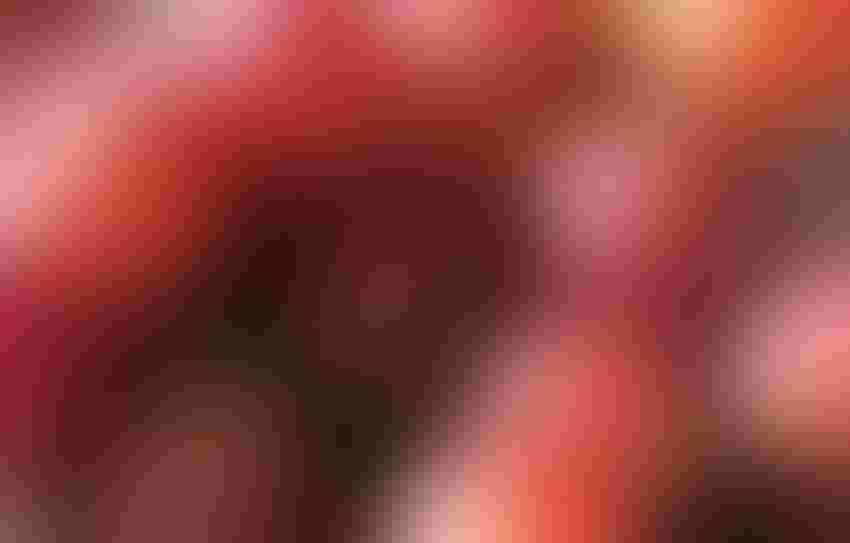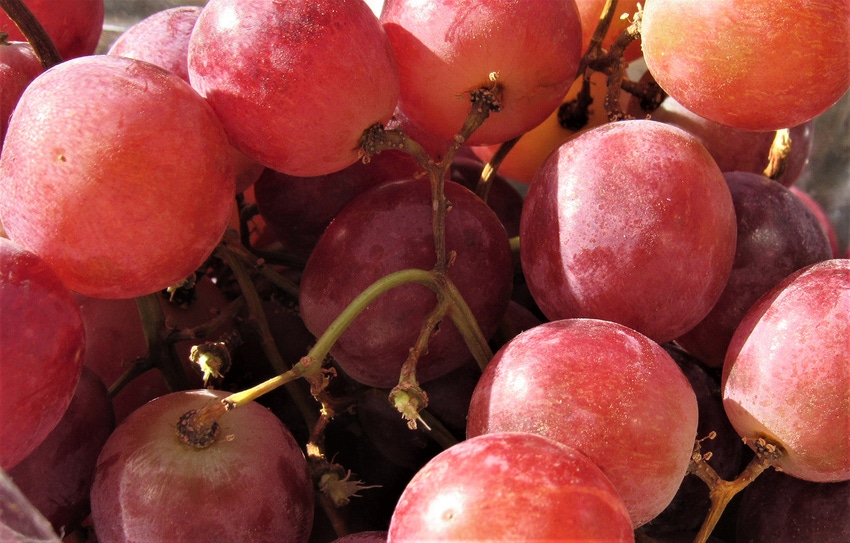 Table grapes from California are ready to be consumed.
Tim Hearden
The more we learn, the better we become — especially in the case of growers wanting to produce crops faster and better and that includes table grape farmers.
"We've long sought innovative ways to grow a healthy product in a fruitful (pun intended?) and efficient manner," says Ross Jones, Senior Vice President of the California Table Grape Commission, which funds 15-20 viticulture research projects annually and has done so since 1972.
"Spurred by the ever-changing, complex, and high-competitive nature of California table grape production, the industry has worked to develop new varieties to meet changing consumer tastes, advanced farm productivity and efficiency, and refined environmentally-sound growing techniques," Jones says.
Some of the recent studies have focused on refining commercial grape-growing practices in an effort to reduce or optimize pesticide use, conserve water, and improve both grape quality and vineyard productivity.
Two of the research projects receiving the spotlight at this year's table grape seminar held in Fresno dealt with the improvement of table grape color in the San Joaquin and Coachella Valleys and a panel discussion on remote sensing protocol to detect nutrient content.
The commission's senior research scientist, Maha Afifi, told the group: "During the last season, and at both sites, data confirmed the best treatment to improve berry coloration was using ethephon in combination with silicon and light-reflective white ground cover material, applied at verasion.
"Adding cluster-zone leaf removal to this combination not only did not further improve berry color, but rather caused a reduction in color development," Afifi said.
Conducting research since 2016 on Scarlet Royal and Flame Seedless grapes, Dr. Afifi reported: "Two approaches were investigated to enhance the accumulation of red pigment in grapes. The first to improve the expression of critical genes involved in anthocyanin pathway, through hormonal treatments, or by using a light-reflective white ground cover (RGC) to modify the light spectrum around the clusters. The second was to activate the antioxidant system and reduce the negative effect caused by environmental stress using silicon."
Balancing light and heat
Speaking to the issue of light quality, he noted: "Light-reflective white ground cover increased reflected blue and red lights as well as the red to far-red ratio (R:FR) surrounding clusters, key factors for enhancing anthocyanin biosynthesis in plants. Adding cluster-zone leaf removal increased the R:FR, however it caused a significant increase in berry temperature.
"Our findings confirmed that light interception at the cluster zone had a positive effect on berry skin anthocyanin accumulation, but high temperature significantly suppressed anthocyanin metabolism. Therefore, it is crucial to avoid increasing the berry temperature when improving light interception at the cluster zone, something that could be achieved by using light-reflective white ground cover."
Another of the presented research subjects involved remote sensing for nutrient content detection. Ali Pourreza of the University of California Cooperative Extension was one of the presenters.
"Future agricultural and food production systems must make better use of limited resources to ensure farmers can economically produce more high-quality food while minimizing impact on the environment," Pourreza said. "An effective nitrogen (N) management plan involves monitoring vine N status, currently accomplished by collecting plant tissue samples for lab analysis.
"This is a laborious practice that, at best, provides an average value for the entire vineyard. In contrast, remote sensing has the potential to provide more detailed data about entire vineyards, potentially for every vine.
"The recent introduction of sophisticated, more affordable and user-friendly drone-based aerial imaging equipment has made it possible for growers to consider collecting frequent large-scale data. What's lacking is a well-established aerial image processing pipeline, a comprehensive calibration procedure, and accurate data interpretation models. Until those exist, it will be difficult for growers to fully capitalize on aerial imaging applications."
What Pourreza and colleagues have found, to date, is that, "Vines under nitrogen stress will show different optical (spectral) properties invisible to the naked eye, but detectable by multispectral cameras sensitive to light in non-visible bands like the near-infrared spectral region."
For more news on pests, disease management and other issues affecting vineyards, subscribe to the bi-monthly newsletter The Grape Line.
About the Author(s)
Subscribe to receive top agriculture news
Be informed daily with these free e-newsletters
You May Also Like
---