Sonoma County grower credits great growing-season weather for a great 2016 wine grape crop
Sonoma County grower credits great growing-season weather for a great 2016 wine grape crop
"The weather this season has been absolutely perfect. With the exception of a light rain the week of Oct. 3 that washed the dust off the vines, the weather really has been perfect."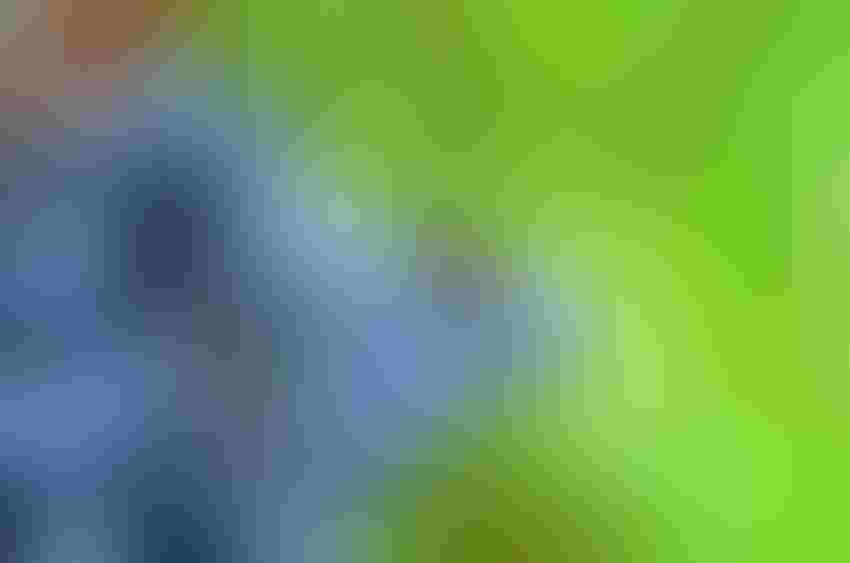 By the end of the first week of October, the 2016 harvest was all but over for veteran Sonoma County wine grape grower Duff Bevill. All that remained was to wrap up the last of his Cabernet Sauvignon and Merlot along with some blocks of Malbec and Syrah. Those grapes should be off the vine by the middle of the month.
Were it not for several delivery bottlenecks as wineries ran short of tank space at times, Bevill says, he and his crews would probably have finished picking the grapes a few days sooner.
"The weather this season has been absolutely perfect," says Bevill, whose company, Bevill Vineyard Management, Healdsburg, Calif., manages vineyards throughout the county. "With the exception of a light rain the week of Oct. 3 that washed the dust off the vines, the weather really has been perfect. The quality of the grapes has been remarkable, and yields have been average or better, which is a good place to be after last year's small crop. And the market and prices remain good."
Bevill began the harvest with Pinot Noir and Chardonnay in the third week of August. Although earlier than he traditionally begins, the start was similar to the timing of the last few seasons, he notes.
"Slowly and surely the recent harvests have been starting earlier than they have historically," says Bevill, who's been farming wine grapes here for more than 40 years. "It used to be the only time we'd pick grapes in August was for the lower-sugar sparkling wines. But, for the last several years, we've started harvesting for still wine programs in the last week or two of August."
This year's weather included a frost-free spring, a summer with no fruit-damaging heat spikes and, for a change from the last few years, adequate seasonal rainfall. In the Healdsburg area, rainfall has been close to average. Much of the rain came in late winter and early spring, allowing growers to start the growing season with full reservoirs for irrigation.
That's not to say the season has been free of challenges. "It was a pretty tough year for powdery mildew," he says. "All of us were fighting it in the heart of the season and were able to keep it under control."
Meanwhile, another crop threat, the vine mealybug, seems to have gained a foothold in his area, Bevill notes. This grape-infesting insect produces honeydew, providing a surface for black sooty mold and – like grape, obscure and long-tailed mealybugs – the vine mealybug can transmit grapevine-leafroll-associated viruses. "I hate to admit it, but it appears that we won't be able to get rid of this pest, and we may have to just live with managing it," he says.
Production this year ended up higher than growers had been expecting early in the season when some varieties, particularly Sauvignon Blanc seemed light due to shatter. In fact, the majority of his Sauvignon Blanc experienced more shatter than usual, yet the yields were better than average.
This year's crop benefitted from favorable weather in September when temperatures cycled several times between daytime highs in the upper 80s and low 90s for two or three days followed by four or five days of foggy, cooler conditions. That meant a longer hang time for the fruit. Although this makes growers nervous by increasing the risk of rain damage to their crop, long hang times are what wine makers want.
"Nice, warm days push the crop forward by increasing sugar levels, while the cool days allow it to settle back a little," Bevill explains. "A series of these events encourage the flavors of the fruit to continue developing. The feedback from wineries indicates this year's fruit should make for some really good wine quality."
Subscribe to receive top agriculture news
Be informed daily with these free e-newsletters
You May Also Like
---