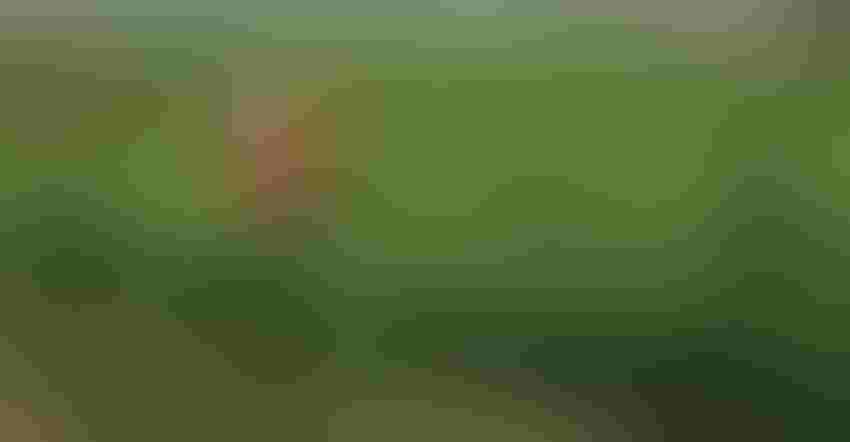 The Cornell University-led Efficient Vineyard Project uses sensors to observe such things as soil condition and canopy growth, collects the data and integrates it with boots-on-the-ground observations.
Terry Bates/Cornell University AgriTech
Efficient vineyards.  Isn't that what every grower wants --- blocks that can be managed uniformly with little in the way of variation in vine growth and crop production?
Researchers at Cornell University are trying to make good things better, developing and adopting new management strategies to improve overall production efficiency, delivering innovative, science-driven, approachable precision viticulture platforms that can measure and manage sources of vineyard variation.
"We just want to take what growers already do and have been doing for centuries by way of managing their vineyards, be it fertilizer or pest management, and add a spatial component to actually measure what's going on in a vineyard, modeling it with our management decisions, and applying variable rate management to it," said Terry Bates, director of Cornell's Cooperative Extension Regional Grape Program.
"We're trying to develop multiple sensing and automation solutions to measure vineyard soil, canopy, and crop characteristics and reconstitute them into high-resolution solutions for crop load management."
Reminded that he talks like a scientist, Bates rephrased: "Let's use the old corny saying that 'the best fertilizer is the grower's footprint in the vineyard.'  The idea here is that growers make their observations via soil samples or measuring canopy growth --- observations to base management decisions on.  What the Efficient Vineyard Project does is use sensors to make those observations, collecting data and integrating it with the boots-on-the-ground observations.
"We're trying to make management more efficient and responsive to what's being measured, in variation rather than uniformity."
Bates offers this to clarify his project goals — "Growers typically divide their vineyard into blocks, they walk them making observations, then implement uniform block management, like applying 50 pounds of nitrogen fertilizer to the entire block.  Well, maybe the north part needed it, but the south part needed far less — regardless, they all shared that 50 pounds.  This project is meant to measure variations among the vines and manage those individual variations."
Projects in the West
Although coordinated at Cornell, much of the project work was done on the West Coast via cooperating growers in Lodi, Paso Robles, and the Central and North Coasts.  It involved modeling characteristics of soil, canopy, or crop that can be used anywhere, validating field sensor data and managing based on that data.
He calls it a three-step process — Measuring, Modeling, and Managing.
"Sensors are relative with numerical values.  You have to know what they mean.  Say I want to achieve an 80% canopy fill and use a sensor to make a canopy map showing some vines at 50% and some at 110%.  That's the measuring part that allows modeling to validate those sensors.
"Then comes management and every grower does it a bit differently.  If you manage with machines, the spatial management map allows more accuracy in things like shoot thinning.  Spatial data is integrated with precision ag hardware and software and the tractor, human driven or automated, moves up the row and change is implemented on the fly."
The initial phase of the research project began in 2016 and has now morphed into further research.  "We didn't have sensors then that give us a complete picture of our production, and now we do.  We didn't have a way to validate those sensors, and now we do.  And we didn't have integrated variable rate machines in the vineyards, and now we do.  We're still running field trials with multiple sensors but these variable rate machines are expanding incredibly fast leading to robotics where variable rate stuff can be done on the fly without a human being needed.
"We're working on developing new sensors that will identify nutrient status that can't be detected visually with the human eye, sensors that will map out vineyards spatially, and apply variable rate nutrient management for healthy, productive, economically, and environmentally sustainable vines."
Subscribe to receive top agriculture news
Be informed daily with these free e-newsletters
You May Also Like
---