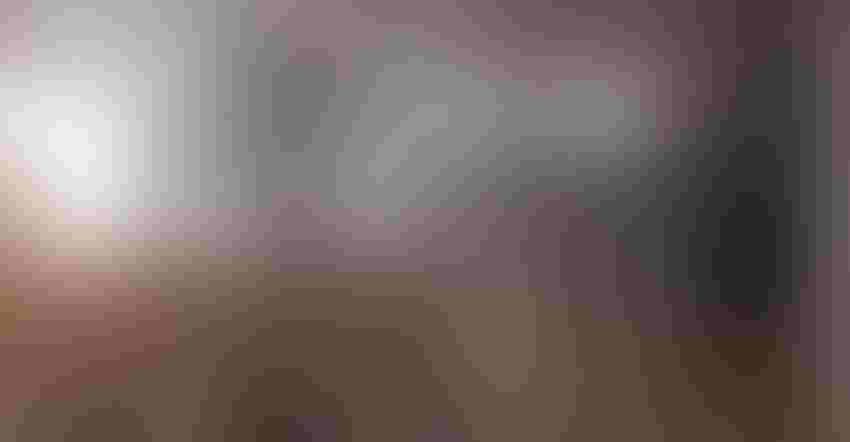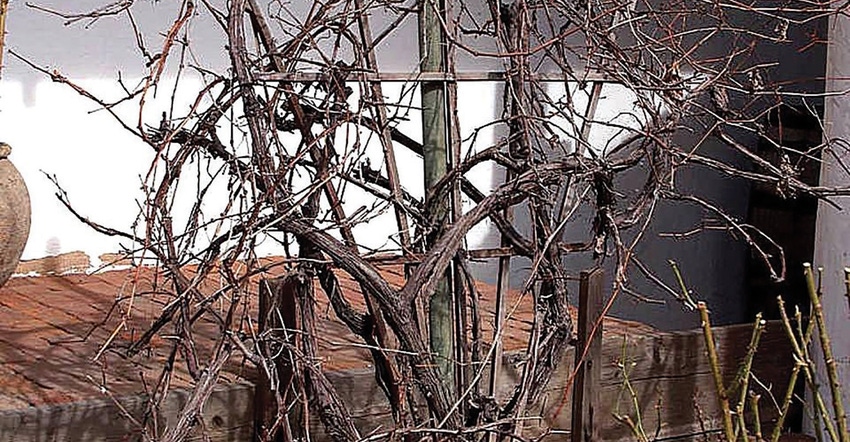 Some winemakers are finding value in old vines.
Jon Sullivan
Too often we get bogged down with daily chores and become a bit myopic to what is happening in our field of endeavor in other parts of the world.  Hence, a global focus on old vines.
As the International Wine and Spirit Competition and The Old Vine Conference organizers recently told Wine News: "Why bother with old vines?  They're old and worn out, a depreciated asset no longer economically viable."
But not everyone feels that way about the precursors of some of today's vineyards as an expanding group of growers and winemakers is becoming interested in protecting old vines, the good old ones. "Where a healthy vine, a rightful place, and an indigenous viticulture intersect and the world's most distinctive wines are born," to quote the Wine News story.
Like at the Old Vine Project in South Africa with certified heritage vineyards that were the origin of that country's most-acclaimed contemporary wines.  As one grower put it, "Old vines makes wines that reflect the earth and the terroir they grow in (and) the people who touched and tended them over many years."
One poetic sommelier refers to old wines from old vines as, "A history lesson in a glass."
Sentimentality aside, there is value in holding the oldsters in esteem.  A viticulturist in Australia, writing about the qualities of old vines and the grapes and wine they produce, showed research that old vines that have learned to cope with stress of things like drought have passed genetic adaptation on to their offspring.  Plant scientists call that anthropomorphism by which old vines develop street smarts and resilience that is captured forever in their genes.
In Southern Australia's Barossa Valley outside of Adelaide, some vines ­— believed to be among the oldest producing vines in the world — stand in tribute to early European settlers whose genetic materials of over a century ago repopulate the region today.  They are generally dry-grown and lower-yielding, but with great flavor intensity with varieties of Shiraz, Grenache, and Mourvedre dating back some 100-150 years to around the late 1800s.
Phylloxera-free
The wine region of Barossa is phylloxera-free, a status that allows vines to age into naturally sculpted gnarly trunks.  These are grapes grown when dry-farming techniques required careful site selection.  More recently the Barossa Grape and Wine Association inaugurated an Old Vine Charter so that these vineyards could be registered by age, preserved, retained — and given their just due in publicity.
Even more recently came the launch announcement of a new Old Vine Trophy for producers of old vine wines that preserve and protect the category and spread awareness of the importance of nurturing heritage vineyards.
Speaking on behalf of The Old Vine Conference, a spokesperson noted: "Old Vine Wine is emerging as a meaningful category and this award represents a significant step in that recognition of producers who see the value of old vines, looking after them, and encouraging others to do the same."
Horticulturist Marcus Keller, Chateau Ste. Michelle Distinguished Professor in Viticulture at Washington State University's Prosser Irrigated Agriculture Center agrees, saying — "I've been in this business all my life, growing up on a farm where my parents grew grapes and I made wine, so I've been dealing with things in the vineyard for half a century, making me a supporter of the old vine effort.
"If these old vines look gnarled, like they've been through an Australian wildfire, they probably have.  They're genetically very similar to what we have nowadays, with a few mutations, so there's absolute value in going back and re-evaluating those old vines, cleaning them up of viral infections.  What we're seeing in them now is not just the genetics of the grape itself, but the genetics of the virus that's infected them.  If we can get them cleaned up, they can really be compared with what we're dealing with currently."
About the Author(s)
Subscribe to receive top agriculture news
Be informed daily with these free e-newsletters
You May Also Like
---