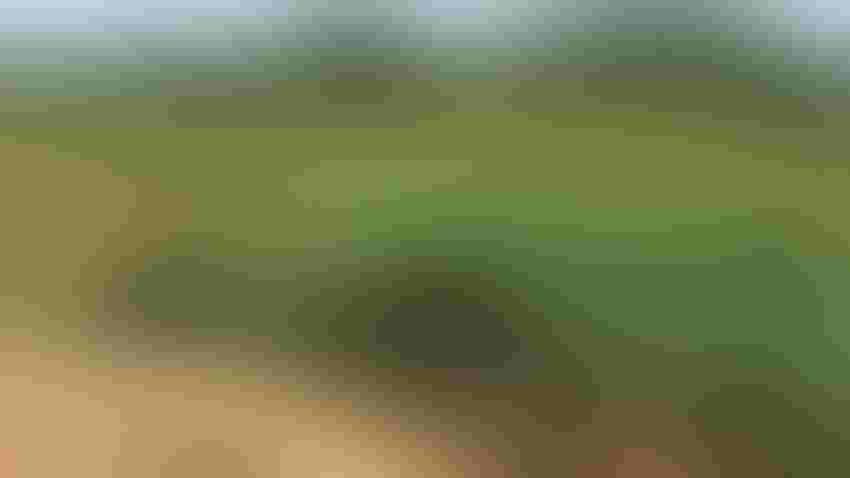 Though there's been some reduction in vineyard acreage in recent years, the industry could still find itself in oversupply, Allied Grape Growers' Jeff Bitter said.
Tim Hearden
The wine grape industry got set back on its stems a few years back when Jeff Bitter, president of Allied Grape Growers got invited to speak at the Unified Wine and Grape Symposium where he dropped the bomb that in order for the industry to be healthy again, growers should pull out 30,000 acres of vineyards.
He spoke again this year before the same group with a somewhat similar message. "We didn't pull out the acreage that I believed we needed to in order to be in balance," he told Western Farm Press. "But three short crops in a row have masked the reality that those acres are still there. When you're producing at 10% below average crop, it's like some of that acreage has been removed. And although the acreage base has been reduced somewhat from where we were three years ago we shouldn't be fooled by those short crops because the acres are still in the ground."
That being the case of perception trumping reality, "We could be put back into a position of oversupply if we were to have average size crops again. It might not do it in a single year, but if we were to have a series of 4 million pound crushes like we had in the late teens, we would certainly find ourselves in an oversupply situation based on current demand and shipments."
As he told the 2023 version of the Unified Symposium: "2020 was a year of corrective concern leading to the uncertainty of 2021 which brought about 2022 recovery efforts that now offer a Year of Apprehension in 2023.
"By definition, apprehension is a 'anxiety or fear that something bad or unpleasant will happen'. That's a word we've been using to describe the actions (or lack thereof) of most grape buyers contemplating future grape purchases since the '22 harvest. Buyers this year, there's been even more apprehension around things like inflation, recession, rising interest rates, and waning consumer confidence. Most of these challenges actually existed a year ago, but today they feel more unstable."
Waning demand
Bitter, a fourth-generation California grower who oversees a nearly 600-member statewide grape growers cooperative marketing association that sends some $100 million worth of grapes annually to wineries, shippers, packers, and dehydrators, says there's lots of things to be concerned about — like waning consumer demand.
"We're not bringing in consumers at a younger age at the same time our more mature core consumer numbers are shrinking. Looking into the future, prospects appear dismal for demand growth based on current trending. All the more reason for concern about repeating overproduction while demand growth is heading in a different direction. The only thing that's kept us out of oversupply mode is short-cropping and that could change overnight with some traditionally average crops."
It is Bitter's contention that what we're seeing on the consumer side with the younger generation is that their attention is directed at other alternative drink products. The question being: how do we align our messaging as an industry to what consumers are preferring?"
Although apprehension is growing in the market, growers themselves are displaying an improved attitude. "There been more opportunity to enter into multi-year contracts for the sale of grapes with planting contracts being offered and expanded production of certain varieties in certain regions," he said.
"Overall, from the grower side and ignoring all the fire and brimstone stuff, it's possible for a grower to make a living as pricing improves, although it's still challenging to be economically sustainable because wine grapes are a low-margin business despite the fact that there's security in some multi-year contracts."
Bitter said his 2023 post-harvest report outlook will depend on this year's crop size. "Total crop will be the pivot point going forward."
Subscribe to receive top agriculture news
Be informed daily with these free e-newsletters
You May Also Like
---