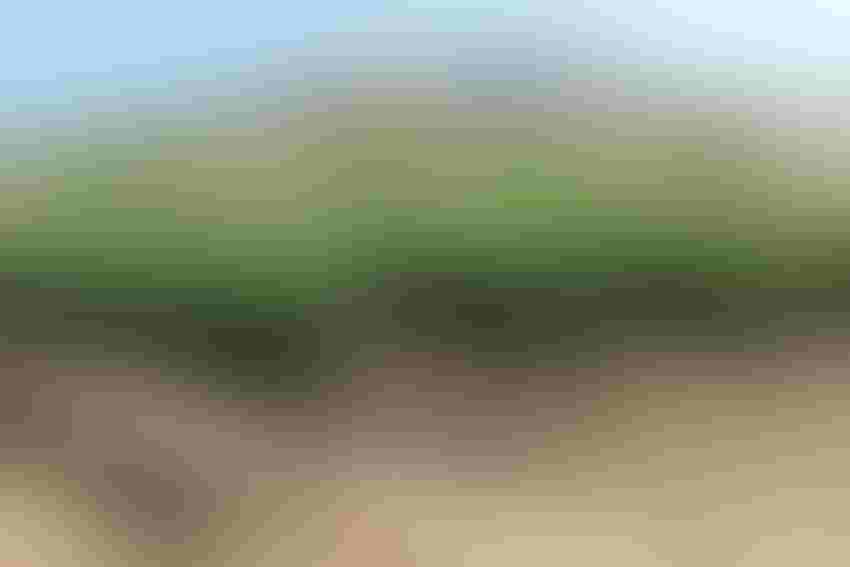 Agricultural statistics can be a boring topic for some folks, but an information goldmine of sorts for farm and ranch bean counters. Either way, farm data paint a fairly accurate picture of the sector's financial status.
Several hours spent digesting the latest available California grape production statistics suggest significant gains in the wine and fresh market (table) grape sectors during the 2016 crop year, and over the last decade (2006-2017), while there were continued declines in the raisin industry over the same time periods.
This review includes the most recent data courtesy of the California Department of Food and Agriculture (CDFA). The state farm agency's Agricultural Statistics Review for 2016-2017 (a.k.a., the 2016 crop year report) deciphers the latest government statistics on everything related to grapes: acreage, tonnage, yield, and average grower prices, plus decade-long data.
ALMOST HALF A TRILLION
Before jumping into the grape data, the 2016 California crop report pats California farmers and ranchers on the back for generating $46.04 billion in farm gate revenue for the Golden State's economy.
However, the 2016 figure represents a 6.2 percent decrease from the 2015 report, at $49.10 billion, due in part to consecutive years of drought and other factors.
Despite the decrease, California farmers and ranchers grew 13 percent of the U.S.' overall food and fiber supply, again snagging the title again of the nation's No. 1 agricultural production state.
"These figures should impress our citizens and consumers around the world," says Karen Ross, CDFA secretary, "They represent the annual production of the vital foods and fibers that sustain our families."
Turning to grapes, red and white varieties tallied overall higher farm gate receipts in the 2016 report, taking the state's second largest crop sector title away from almonds — a position the nut crop held in the 2014 and 2015 reports. Farm gate receipts for all California grapes topped $5.58 billion in the 2016 report, up 1 percent from the previous year.
This compares to shelled almonds, at $5.16 billion in 2016. Cash receipts dropped 12.1 percent, partly tied to lower grower nut prices — an average $3.13 per pound in 2015, compared to $2.44 per pound in 2016, despite increased almond acreage.
GRAPE EXPORTS
The CDFA also keeps tabs on California farm exports, which in the 2016 report generated $20.05 billion, according to data produced by the University of California, Davis Agricultural Issues Center.
Of the $20-plus billion, California wines ranked second in value among all California agricultural exported products, and generated $1.49 billion in export value, while table grape exports surpassed $800 million in sales in 2016. Exported raisins, ranked No. 14 on California's Top 20 Export list, fell 4 percent, from $335 million in 2015 to $322 million in 2016. All told, $2.62 billion in California grape products was exported.
According to the CDFA, California grape vineyards covered 841,000 (harvested) acres in 2016, with a total yield of 4.03 million tons. The farm gate value of all grapes totaled $5.58 billion.
Per grape type, wine grapes were planted on 560,000 acres, and produced 4.03 million tons valued at $3.64 billion. Fresh market fruit was grown on 111,000 acres, producing 1.15 million tons, with a statewide $1.53 billion value. Grapes for raisins were planted on 70,000 acres, yielding 1.53 million tons, with $400 million-plus in value.
Looking at California all grape production by county, Kern County held No. 1 bragging rights in the 2016 report, with 25.4 percent of the total statewide gross value. Napa County took the second spot at 11.2 percent, and rounding out the top five were Fresno, at third place with 11 percent; Tulare in fourth place, with 9.2 percent; and Sonoma ranked fifth, with 9 percent.
DECADE-LONG SNAPSHOT
A CDFA graph in the 2016 report includes a decade-long snapshot of California grape production from 2007-2016, including all acreage (bearing and non-), yield, tonnage, per ton value, and the total statewide value.
In all grape production during the decade, California all grape acreage (bearing and non-) increased from 848,000 acres in 2007 to 897,000 acres in 2016 — a 9.45 percent increase. Yields increased slightly over the same period. The price per grower ton jumped 41 percent over the decade, while the total statewide farm gate value soared 55 percent to $5.58 billion.
Looking at specific crop types during the same 10-year span, raisin grape acreage fell 26 percent and tonnage per acre was about 5 percent lower. The raisin grower price per ton fell 6 percent. Table grape acreage grew about 25 percent, while tonnage increased about 8 percent. The grower per ton price soared about 40 percent.
For wine grapes, the decade-long stats show total acreage increasing about 13 percent, while tonnage grew about 10 percent. The grower price per ton shot up about 37 percent. 
ULTIMATE CORNUCOPIA
As the CDFA report points out, the abundance of California agriculture is demonstrated by the production of about 400 commercially-grown commodities. More than a third of the U.S. vegetable crops and two-thirds of its fruit and nut production are California grown.
The state's Top 10 valued commodities in the 2016 report) are:
1 - Dairy products, milk, $6.07 billion
2 – Grapes, $5.58 billion
3 – Almonds, $5.16 billion
4 - Cattle and calves, $2.53 billion
5 – Lettuce, $1.96 billion
6 – Strawberries, $1.83 billion
7 – Pistachios, $1.5 billion
8 – Tomatoes, $1.33 billion
9 – Walnuts, $1.24 billion
10 – Oranges, $826 million
On the dairy side, the CDFA report shows state milk production decreased by about 1 percent from 2015 to 2016. Yet California, the nation's largest dairy state, produced nearly 18 percent of the nation's supply. Leading crops in 2016 were fruits, nuts, and vegetables.
In 2016, California farmers and ranchers operated about 76,700 farms, covering 25.4 million acres. The average size of a California agricultural operation was 331 acres, almost 90 acres smaller than the national average.
The CDFA 2016 Crop Year Report was assembled in late 2017. The annual California Agricultural Statistics Review is a joint effort with the U.S. Department of Agriculture's National Agricultural Statistics Service's California Field Office and CDFA. 
Subscribe to receive top agriculture news
Be informed daily with these free e-newsletters
You May Also Like
---