California Crop Weather: grape harvest nears end
California Crop Weather: grape harvest nears end
Rain. snow, and colder temperatures prevail across California.Fall grape and wine grape harvests near completion - grape vines and orchard trees pruned.San Joaquin Valley Navel orange and mandarin harvests increase - lemons picked in the desert region.California nut harvest completed - zinc, fertilizers, and herbicides applied plus some tree pruning underway.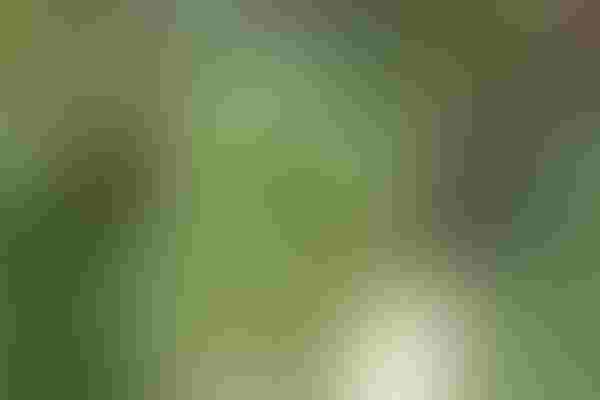 The Nov. 28 California Crop Weather report from the National Agricultural Statistics Service in Sacramento, Calif.
Weather
Monday, Nov. 22, was wet and cold as a storm from the previous weekend continued to drop significant coastal and valley rains, and snow to the mountains across California. Snow levels in the Sierra Nevada dropped below the 5,000 foot level with several feet of snow falling above that level.
A cold and dry air mass originating from western Canada moved in behind the frontal passage on Tuesday. This cold air brought enough instability to generate scattered thunderstorms in the Sierra Nevada Mountains. One storm traversed eastern Sacramento and western El Dorado County dropping pea size hail and generating an EF1 tornado with winds estimated above 100 miles per hour.
The dominating feature for mid-week was record and near record cold temperatures which blanketed California Wednesday thru Friday. Freeze warnings were in effect for most of northern California. Low temperature records were set multiple days in a row from far northern coastal California at Crescent City to Southern California and locations inland.
A Gulf of Alaska storm moved onto the North Coast Friday eventually sagging south to bring light rain to the state and snow to the mountains as low as 2,000 feet. As the storm moved out, dense fog was reported in the Central Valley.
Field crops
Winter wheat, barley, and oat fields emerged with the aid of good soil moisture. Tillage, fertilizer applications, and planting continued as field conditions allowed.
The cotton harvest continued as fields were ready. Harvested cotton fields were shredded and plowed under. The rice harvest neared completion; harvested fields were disked, flooded, and rolled.
The corn harvest for grain was winding down while corn for silage was mostly complete. Garbanzo bean planting continued in the Sacramento Valley.
Alfalfa production for the season was mostly complete. New fields of alfalfa were planted.
Fruit crops
The last of the fall grapes were harvested. The wine grape harvest along the Central Coast was near completion. Grape vines and orchard trees were pruned.
The pomegranate harvest was complete in the southern San Joaquin Valley (SJV). The persimmon and kiwifruit harvests continued. The SJV Navel orange and mandarin harvests picked up. Lemons were picked in the desert region, along with Meyer lemons in Tulare County. Pummelos and grapefruit were harvested. Citrus growers took measures to guard against frost due to low temperatures.
The olive harvest continued. Blueberry and raspberry nursery plants were shipped from Tulare County.
Nut crops
The almond, pecan, walnut, and pistachio harvests were completed across California. As part of post-harvest maintenance, zinc, fertilizers, and herbicides were applied, plus some pruning occurred.
Vegetable crops
Good growing conditions were generally reported. Carrots and cabbage were harvested in Kern County along with some oriental vegetables.
Winter vegetable crops were planted in Tulare County. The planting of winter vegetables continued in Fresno County. Sutter County reported emerging onions with continued field work and ground preparation. 
Subscribe to receive top agriculture news
Be informed daily with these free e-newsletters
You May Also Like
---