California boosts 2010 U.S. wine exports to record year
California boosts 2010 U.S. wine exports to record year
U.S. wine exports, 90 percent from California, rebounded to a new record of $1.14 billion in winery revenues in 2010, an increase of 25.6 percent over 2009 wine exports. Volume shipments rose 1.9 percent to 425.5 million liters or 47.3 million nine-liter cases.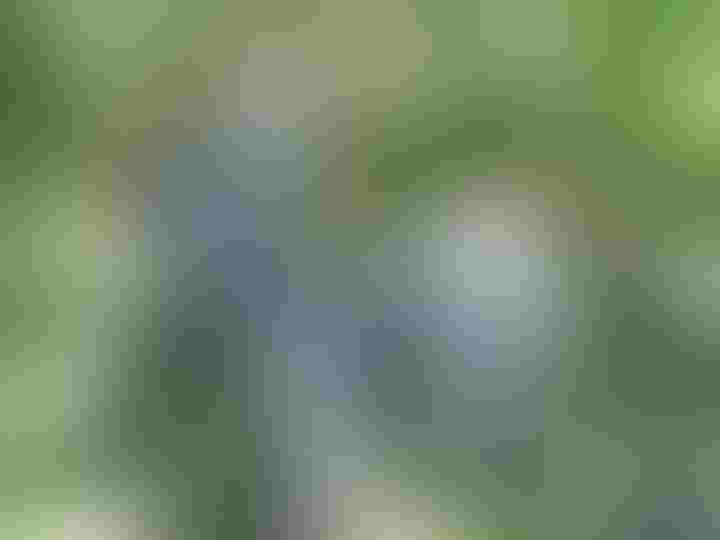 The Wine Institute's members have elected a new president and board members for 2018-19.
U.S. wine exports, 90 percent from California, rebounded to a new record of $1.14 billion in winery revenues in 2010, an increase of 25.6 percent over 2009 wine exports. Volume shipments rose 1.9 percent to 425.5 million liters or 47.3 million nine-liter cases. 
"This positive news indicates that our goal of $2 billion in wine export revenues by 2020 is achievable," said Robert P. (Bobby) Koch, Wine Institute president and CEO.  "California is the fourth largest wine producer in the world. Our continued work advocating for a level playing field in trade matters and the creative, long-term marketing investments by our wineries will enable us to reach our goal."
"Consumers worldwide are attracted to the state's renowned cuisine, natural beauty and relaxed lifestyle, and these features go hand in hand with California wine," said Linsey Gallagher, Wine Institute's International Marketing Director.  "We recently launched our global Discover California Wines branding campaign with print and multi-media materials that emphasize the California lifestyle."
"With close to 20 percent of California's wine production being sold in other countries, exports represent an important part of our industry's success.  To help drive further growth, we continue to work closely with the U.S. government and the international wine community to remove trade barriers and open new markets," said Wine Institute's International Trade Policy Director Tom LaFaille.
Thirty-eight percent of U.S. wine exports by value were shipped to the 27-member countries of the European Union, accounting for $435 million of the revenues, up 14 percent from 2009.  Volume shipments to the EU reached 27.6 million cases in 2010, up 11 percent from the previous year.  Changes in the dollar exchange rate, a gradually recovering economy and California's effective marketing and high wine quality have helped exports rebound.  Other top markets were: Canada, $308 million; Hong Kong, $116 million; Japan, $76 million; and China, $45 million.
"California wine sales continued to grow at an impressive pace in the Canadian market during 2010," according to Rick Slomka, Wine Institute Trade Director for Canada.  "Although sales increases were realized in all provincial markets, the most significant growth took place in Quebec, where several branded and category promotions helped Quebec to become the largest provincial market for California wines in Canada.  U.S. wines also took the number one market share position in VINTAGES, the fine wine division of the Liquor Control Board of Ontario.  The strength of the Canadian dollar as well as strong support from both the on- and off-premise trade contributed to California's success in selling premium wines in the key Ontario market," said Slomka.
Upturn for California wine
"The UK is a tough market at the moment, with the consumer assailed by increases in direct and indirect taxation.  Under these difficult circumstances, the significant upturn for California is a remarkable achievement for the industry," said John McLaren, Wine Institute Trade Director for the United Kingdom.
"While developing wine markets, such as Poland and Russia, continue to do well for us, we have also seen growth in more established markets.  For example, California was up 11 percent in Sweden in the fourth quarter of 2010 and in Holland, our business grew 25 percent in the first six months of 2010, the highest of all other importing wine regions in that country," said Paul Molleman, Wine Institute's Trade Director for Continental Europe.
"In Japan, while we show a decline in exports, closer analysis indicates that the value of bottled California exports increased significantly which offset a decrease in bulk wine exports.  Stimulated by a weak U.S. dollar against the yen, Japanese importers continue to show a good appetite for California wines," reported Wine Institute Trade Director in Japan, Ken-ichi Hori.
"The situation in the emerging wine markets improved in 2010.  Most markets returned to growth and prospects for the future are very positive across the region.  Individually, Hong Kong strengthened its position as the world's third largest export market by value, growing nearly 150 percent compared to 2009.  Although the rate of growth of wine exports to China slowed last year, we exported an additional $9.6 million to China in 2010.  China continues to represent a significant opportunity for California wines as interest in our wines continues to spread out from the major hubs of Shanghai, Beijing and Guangzhou," commented Eric Pope, Wine Institute's Regional Director, Emerging Markets.
Since 1985, Wine Institute has served as the administrator of the Market Access Program, an export promotion program managed by the USDA's Foreign Agricultural Service.
Subscribe to receive top agriculture news
Be informed daily with these free e-newsletters
You May Also Like
---