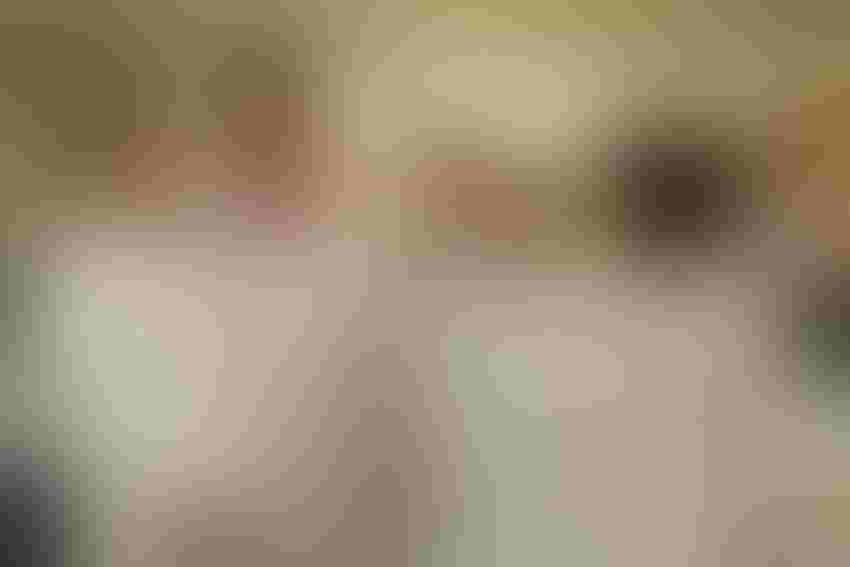 A group of Clemson University students is taking its peach research to San Francisco in April to compete in the American Chemical Society National Meeting Competition.
This is the first time a Clemson undergraduate team has been invited to compete in the food chemistry category. They will compete with students from Cornell University and from Germany. Their Creative Inquiry project, "The Investigation of Antioxidant Capacity and Bioactive Chemicals in South Carolina Grown Peaches," is the result of related research conducted by Clemson student Ryan Ramey and project adviser Feng Chen, a professor in the food, nutrition and packaging sciences department.
The research focuses on the nutritional value of peaches, finding specific chemicals called phenolics and measuring the phenolics to determine how and why these chemicals are beneficial to humans.
Ramey, a senior food science and technology major from Greenville, said the group is studying phenolic compounds because of their ability to help humans get rid of impurities in their bodies.
"The more we know about these specific chemicals and the more we know about their health benefits for us, the more we can quantify why they're good for us," Ramey said. "We can then, possibly, extract these compounds for pharmaceutical use. If we can centralize that specifically to South Carolina peaches, that can bring economic growth and even more avenues for research."
Other students on the team are Ashley Burgess, Andy McCullough and Trinh Nguyen.
Nguyen, a junior in biological science and minor in food science and human nutrition major from Travelers Rest, said the project has given her a better understanding of how chemistry relates to food and how the organic compounds relate to the health benefits of peaches.
"This study is important because it tells us what types of phenolic compounds exist in peaches and any anti-cancer potential these compounds may have," Nguyen said.
Burgess, a junior food science and human nutrition major from Florence, agrees with Nguyen.
"Peaches are a major commodity in South Carolina," Burgess said. "By better understanding the nutritional value of peaches, we can educate the public more about the benefits of eating peaches."
McCullough, a junior food science major from Summerville, said this study could help the South Carolina peach industry.
"If people know peaches are good for them, they will perhaps eat more," McCullough said. "The more peaches people eat the more peaches will need to be grown and sold, which will help the state's economy."
The project is funded by the Carr Family Endowment and Clemson University Creative Inquiry.  Chalmers and Lori Anne Carr, owners of Titan Farms and funders of the project, said they are excited to see what doors it may open for the South Carolina peach industry.
"Chalmers and I believe the Creative Inquiry program is an outstanding way to engage students, faculty and businesses like ours in looking at real-world issues and possible solutions," said Lori Anne Carr. "We are delighted to be on the ground floor of research that could dramatically increase consumer demand for peaches and, most especially, South Carolina peaches."
"The students have worked very hard on this project, which not only promotes the undergraduate students' research interests and creativity, but also highlights the health benefits of fresh fruits, including peaches, for humans," Chen said.
The students also plan to continue investigating the special aromas and taste of the state's peaches.
South Carolina produces about 40 percent of the nation's peaches, second to California and ahead of Georgia in peach production.
Subscribe to receive top agriculture news
Be informed daily with these free e-newsletters
You May Also Like
---