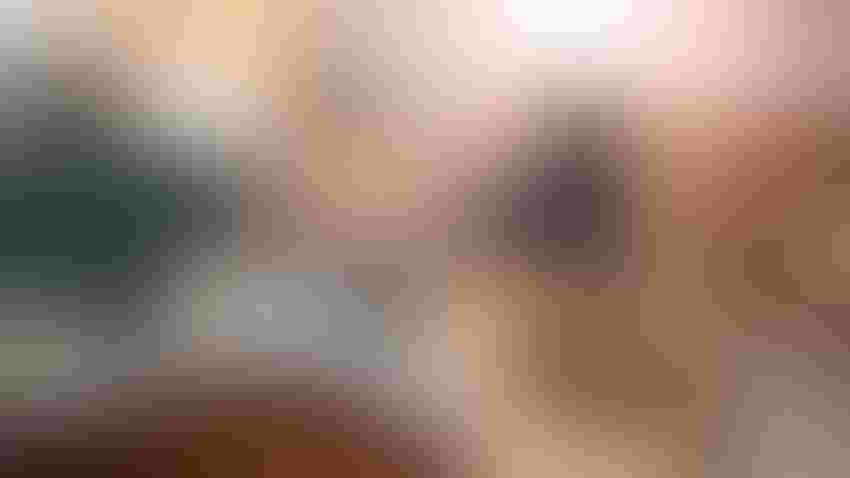 A LOT OF APPLES: Workers at Three Springs Fruit Farm in Gardners, Pa., sort through apples on a chilly Wednesday. The farm is hauling 6,000 bushels of apples to the processor daily.
Photos by Chris Torres
Harvest is still going strong on Dave Wenk's fruit farm in Gardners, Pa.
"We're hauling around 6,000 bushels a day," he says. "The quality of the apples this year has been fantastic. We had ideal conditions in the spring."
But it's been too much of a good thing. His processor, Knouse Foods, has him on a production quota of 105% of his two-year average for certain varieties. The fact that he had a record crop two years ago will help raise his two-year average, but he thinks he will blow through the quota and then some.
Wenk is a partner in Three Springs Fruit Farm, which includes 236 acres of apples, 48 acres of peaches, 4 acres of pears, 3 acres each of tart and sweet cherries, and 2 acres each of plums, apricots and other stone fruits.
Apple yields have been impressive. Golden Delicious apples, for example, which were just picked, averaged 2,000 bushels per acre. Normally 1,000 bushels per acre is the target.
Even in fields where he thinned harder, like fields for fresh-market apples, they still averaged 1,500 bushels per acre — again, well over his target production.
Wenk has been scrambling to try to find buyers for some of his extra apples, and he'll likely get a lesser price for his crop.
"We have been trying, as we can, to take a couple of thousand bushels here, there, somewhere outside, like to a cider plant, or someone that's buying them for different purposes," he says.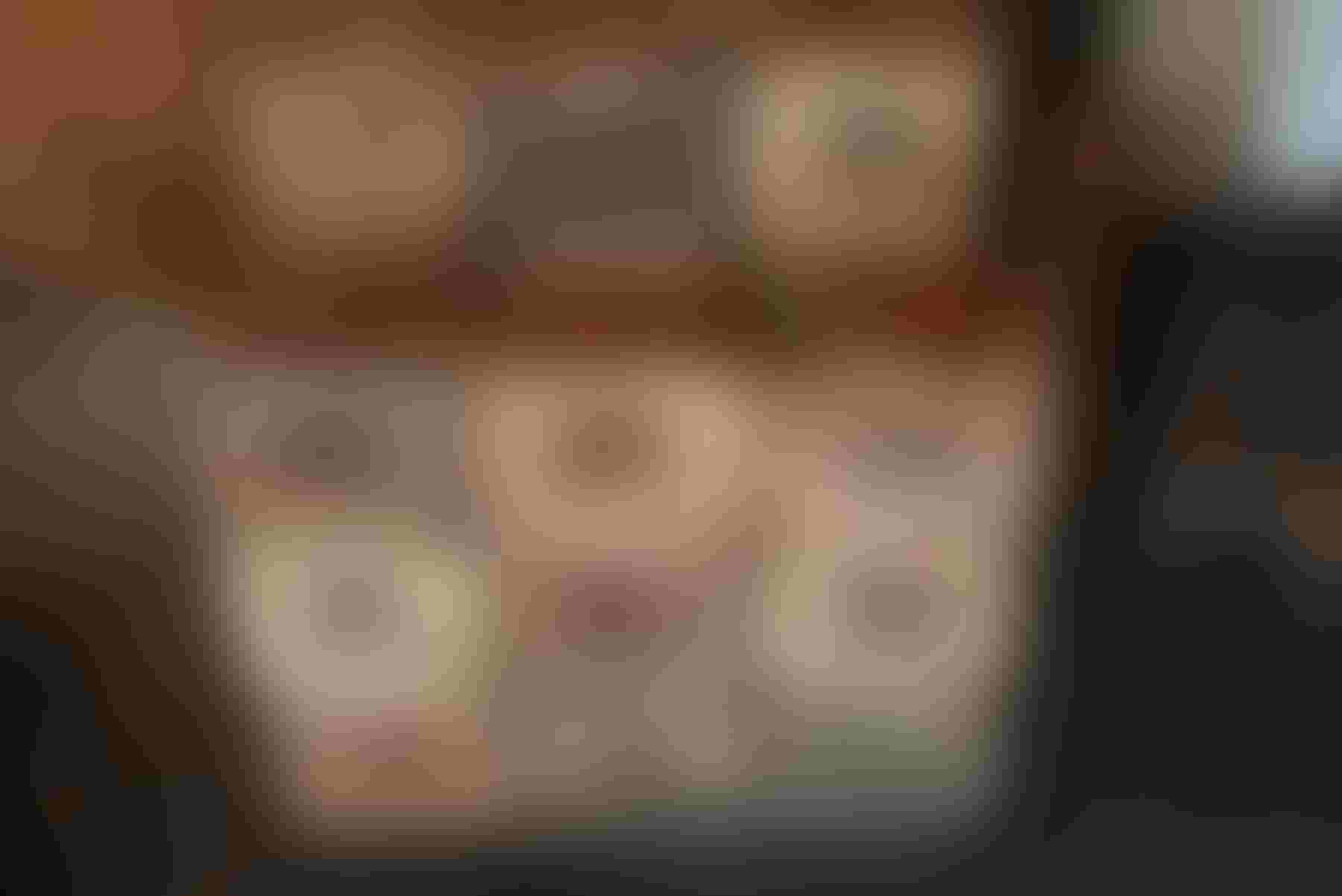 BUMPER CROP BLUES? These crates of Nittany apples are ready to be shipped for processing. Three Springs Fruit Farm in Gardners, Pa., is experiencing a bumper crop of apples this season, but too much may not be a good thing. Dave Wenk expects to blow through his apple quota this year, so he is scrambling to find buyers for his remaining apples.
Wenk says there is an oversupply of processing apples — for applesauce, juice and other packaged items — on the market. Both Michigan and New York, larger apple growing states, are reporting banner production years, he says, and this has helped flood the market.
Wenk sees it two ways. Yes, there is an oversupply and prices are down, but he is also producing a lot of apples. "It doesn't hurt you as much as you think," he says. "If you had half a crop and you were selling them half price, that would be one thing. Now you will have more labor costs, but I think I'll be fine."
Still, he's had to make changes on the fly. For example, in his fresh-market orchards, Wenk told his pickers to not pick below a certain size for fear of getting docked later at the packing line for apples that are too small.
Right now, he is getting a $2-per-bushel advance from his processor, which he says they base on a 40-pound bushel. Normally, apples are paid by the pound. He doesn't know how much more he will get as things right now are up in the air.
"Truth is that barely makes payroll, and I have no idea what I'll get paid until the end of the year," Wenk says. "It's kind of like an IOU."
Dairy roller coaster
Soybeans are starting to be harvested on William Thiele's 80-head dairy farm in Cabot, Pa. He grows 300 acres of crops with his family.
His Gleaner R52 combine showed soybean yields averaging 55 bushels per acre, ranging from a high of 75 bushels on fields that were manured for decades, to 40 bushels per acre on ground that hasn't had as much manure.
About 15 acres of corn was chopped and is in the silo.
"All things considered, we got a good bit of tonnage," Thiele says. "Some of the corn was easily 12 feet tall. We chopped a little bit wetter than usual. Nutritionist pushed that wetter stuff to try to pack in there."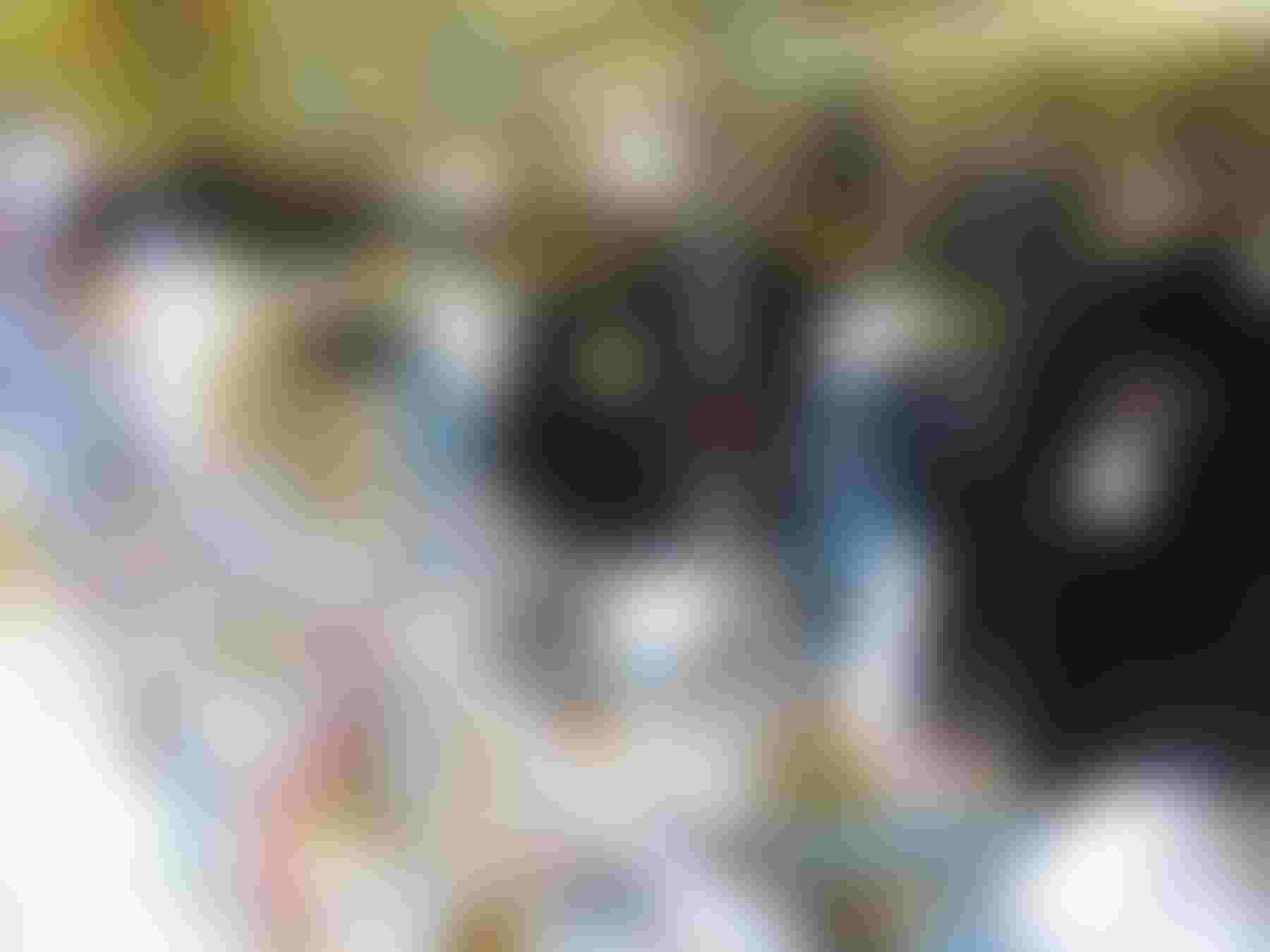 DAIRY ROLLER COASTER: The dairy cows at William Thiele's dairy farm in Cabot, Pa., will have plenty of feed this winter, but prices have been on a roller coaster ride as of late. (Photo courtesy of William Thiele)
Corn silage ran out early, so he is feeding silage green to his 40 milking cows.
The remaining 90 acres of grain corn isn't quite ready yet. Thiele plans to sell most of that grain to a local mill.
Haymaking is done, and he thinks he has plenty for winter — with good second and third cuttings of squared and round bales. Hay is used to feed the dry cows.
Thiele planted a multispecies cover crop — rye, radishes and rapeseed — on his silage acres. On his soybean ground, he is planning to put in straight rye as much of that ground is highly erodible, but he is hoping to add some crimson clover in there for nitrogen production next spring. He got between $500 and $1,000 in grant money to do it.
Rye will go in after grain corn as options become limited in November in terms of cover crop planting.
On milk prices, "It's been down for a little while here. The roller coaster has gone down to the bottom," Thiele says.
His mailbox price has averaged between $17 and $18 per cwt. Last year's mailbox price got as high as $25 per cwt. "It's kind of why we grow more than enough crops to make money off those crops," he says.
About 60% of his milk production is insured with Dairy Margin Coverage.
Sorghum plan fails, kind of
Dave Hunsberger is still busy harvesting crops, but he's already planning to change one thing next year: planting a different type of forage sorghum.
"It's because of lodging," he says.
Hunsberger grows 325 acres of hay, non-GMO corn, barley and sorghum on his farm in Mifflintown, Pa. He sold his dairy cows in 2019 and now backgrounds beef cattle for Wild Rose Horse and Cattle Co. He feeds anywhere from 235 to 250 cattle at a time. The cattle come in, get weighed and are weighed again once they are shipped out for finishing. Hunsberger gets paid the difference for weight gained.
Although he kept his per-acre population of forage sorghum under 80,000 and he monitored fertility, Hunsberger says the forage sorghum, a new variety he tried, didn't work out.
"Certainly not impressed with the variety. It created some harvest difficulties," he says. "I'm using a BMR next year but with better standability."
Grain sorghum has yet to be harvested, but he says it looks good.
"I'm pleased with how the heads look," Hunsberger says.
He hasn't lined up a buyer for his grain sorghum, yet, but he is working with a friend who will be lining up a buyer for sorghum later this year.
"There are a lot more outlets than most people think in Pennsylvania for grain sorghum, from pet food to bird food," Hunsberger says.
He has plenty of hay for winter. In fact, he is trimming back his hay acres to between 50 and 100 acres, mostly on steep ground. He is planning to replace it with wheat, corn, barley or soybeans.
Subscribe to receive top agriculture news
Be informed daily with these free e-newsletters
You May Also Like
---