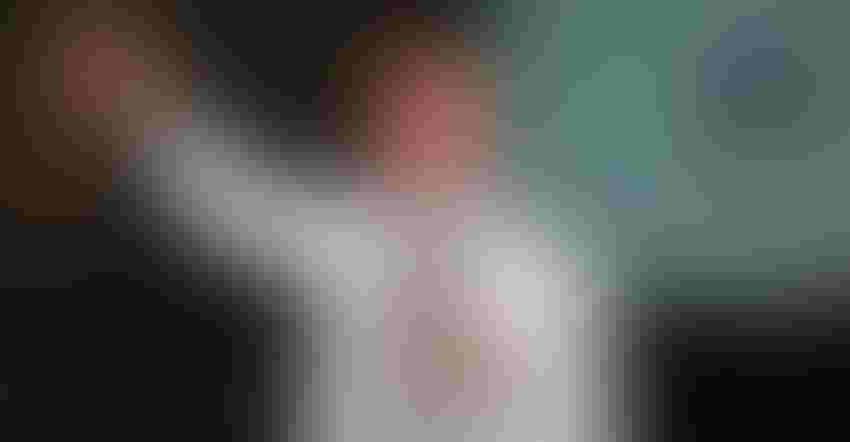 Agriculture's 'new normal' places a premium on constant skill development. That's why farmers will want to take advantage of the educational opportunities coming up at the 2019 Farm Futures Business summit, to be held Jan. 24-25, 2019, at the Coralville Marriott & Conference Center in Coralville, Iowa.
David Kohl, Virginia Tech economist emeritus, will lead a session designed to contrast the best management characteristics of the most and least profitable farmers. "This straightforward session will identify the financial management and risk management factors that place your business in the upper echelon of profits and sustainability," says Kohl. "You'll be able to energize your business thinking with some practical tips and techniques that stand the test of time."
Dr. Kohl's session is just one of many education-focused moments planned for the summit.
"Unlike so many commercially-driven farm meetings, the entire conference focuses on providing farmers with an education on how to run their business in a more profitable way," says Mike Wilson, Farm Futures executive editor. "Education is a powerful way to get ahead in business, and that includes farming. You'll get two days packed full of expert advice as you network with some of the best farmers on the planet."
Here are some of the topics that will be discussed at the 2019 summit:
Which legal cases, regulations and political firestorms will impact farmers most in 2019? Attendees will hear from ag lawyer and Illinois farmer Gary Baise, one of the nation's top ag lawyers and a member of Donald Trump's ag team. Baise, a Farm Futures online blogger, will offer insight on regulations, private property, court cases, climate change and fake meat, along with other risks farmers must be aware of going forward.
Farm expansion strategies. What are the pivotal points in the growth of a family farm? How do farmers work through growing pains? Farm financial consultant Tim Schaefer will lead a session on how to scale up and professionalize the farm as a business. 
What Black Swan events could disrupt your farm business? Three farmers with unique business models - from East coast, West coast and Midwest – will offer views on the future of their businesses. Attendees will learn how these farmers view challenges and turn obstacles into profitability.
What is the farmer's role in the global ag supply chain? Attendees will get a 30,000-foot perspective on the ag supply chain from Informa senior vice president Ken Eriksen. Eriksen regularly speaks on commodity, transportation and infrastructure issues and is an expert witness in transportation, logistics and supply-chain matters.
How farmers can lower risk and make more money partnering with others. Iowa farmer and consultant Chris Barron will head up a workshop on how to collaborate with other farmers to share expertise, lower costs, and build a smart farm growth strategy. After seven years of merging eight operations into one, Barron will share success stories of helping other operations do the same thing. 
Where are grain markets headed? Farm Futures senior grain market analyst Bryce Knorr will offer his insights on the most important fundamentals driving grain markets today. Market analyst Matt Bennett will also share his outlook, thanks to a special session sponsored by Channel Seed.
What are the biggest challenges young farmers face?Our NewGen panel discussion, thanks to Pioneer and emceed by Farm Progress content director Willie Vogt, will offer a frank and open discussion about future opportunities for the next generation of farm managers.
How to use the DuPont Equation to analyze your farm operation.This business analysis tool uses asset turnover, leverage and profit margins to calculate return on equity. Find out what a group of farmers learned when they benchmarked their enterprises through the DuPont Model.
How will a new Congress impact farm policy? Further, how will President Trump's initiatives – including trade and tariffs –impact market demand and your farm's profitability? What can farmers expect out of a new farm bill? Informa policy analyst Roger Bernard will be on hand to share his insights on these important topics.
Early bird discounts end Dec. 15, 2018. Go to www.FarmFuturesSummit.com to register and lock down hotel rooms at the Coralville Marriott hotel. Come early and boost your finance skills at our Ag Finance Boot Camp. "Bring several people from your operation and take advantage of the partner discounts," says Wilson.
Subscribe to receive top agriculture news
Be informed daily with these free e-newsletters
You May Also Like
---