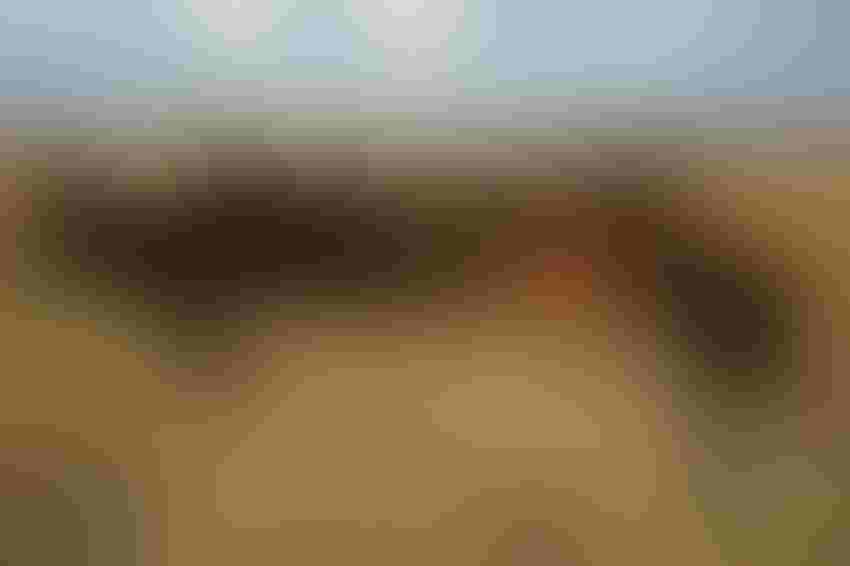 To change this grassland to higher quality forage instead of poorer forage, the cattle must eat and trample this forage heavily and evenly.
Alan Newport
In recent years I've written quite a bit about the benefits and values we can gain from high-stock-density grazing, but I have been remiss about relaying some of the "hows" to make it work.
The two primary ideas I'm going to cover briefly in this column are the severity of grazing and the execution of that grazing in order to make your plan work.
The severity of grazing is very important because a heavy, homogeneous grazing provides more uniform opportunity for regrowth by all plants, including those most valuable. In regrowth it also provides more leaf material and less stems. Grazing pioneer Johann Zietsman calls this "non-selective" grazing because the cattle are not picking out what they want to eat and are grazing or trampling most everything. This is best done at ultra-high-density grazing (UHDG), such as 250,000 pounds per acre or more.
All other forms of grazing Zietsman calls "selective" grazing because the cattle are allowed to graze and set back their preferred plants while not grazing and therefore favoring those they do not like.
It is this heavier, more-severe grazing pressure that especially demands more efficient cattle than are common today. We are asking them to eat generally poorer nutrition than their genetics have been selected to eat. This is because most cattle are allowed to roam free and eat whatever they want.
The execution of high-stock-density grazing or UHDG requires two additional, unusual ways of thinking. First, we should be planning a winter stockpile acreage that will not be grazed in the grazing season. It should roughly match as a percentage of the land mass your percentage time of dormancy. In simple terms, if you have six months of dormant season, or 50% of the year, you would need about half your total forage saved for winter stockpiled grazing, on roughly half your acreage. Those are approximations, of course, and the first winter you graze standing forage only or primarily you will be doing a lot of estimating and guessing. As you progress through the years, you'll get a lot better at it. Of course, periods of snow cover and ice will alter how you operate.
Second, you should expect to alternate the portion that is saved one year with what was grazed. Your goal for that ungrazed portion is to grow the deepest roots and the broadest species diversity possible. The next you you'll provide that rest for the portion you grazed during the growing season this year.
The management goals for the grazed portion are to graze non-selectively as discussed above, but to use some early return grazing at possibly 30-45 days recovery while the plants are still young and vegetative. This should boost cattle performance around calving and breeding season, or performance on growing cattle. These plants will be able to recover and grow the deep roots that build soil next year when you let them recover for the entire growing season. In addition, you'll probably not use all your planned growing-season forage in this early-return grazing method, and you would then get longer recovery on some of that forage. You will still use non-selective grazing in these areas to keep the plants so all are competitive.
These are some of the methods you can use to build your land and still help your cattle get reasonably good performance with lower expenditures on supplement. These methods are being practiced successfully by a few livestock producers all over the world. Most stay in contact with Johann Zietsman, who pioneered these methods.
Subscribe to receive top agriculture news
Be informed daily with these free e-newsletters
You May Also Like
---