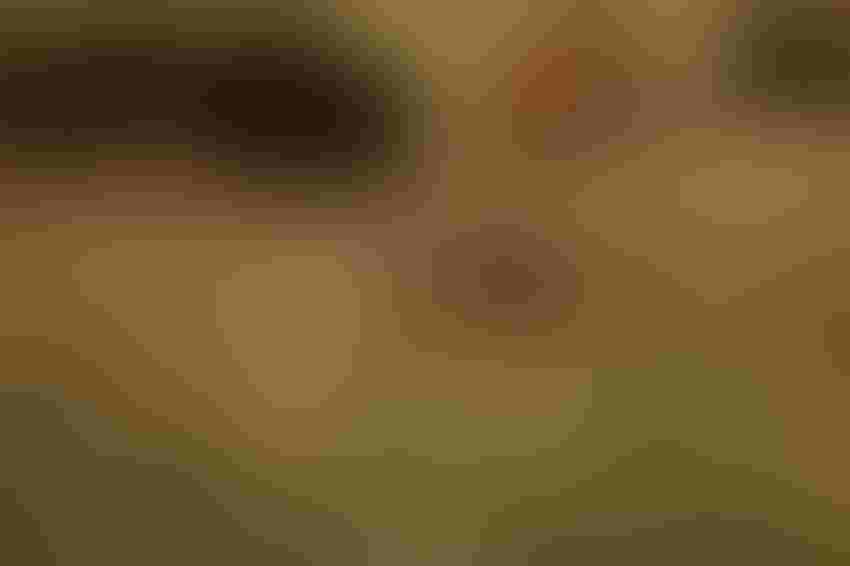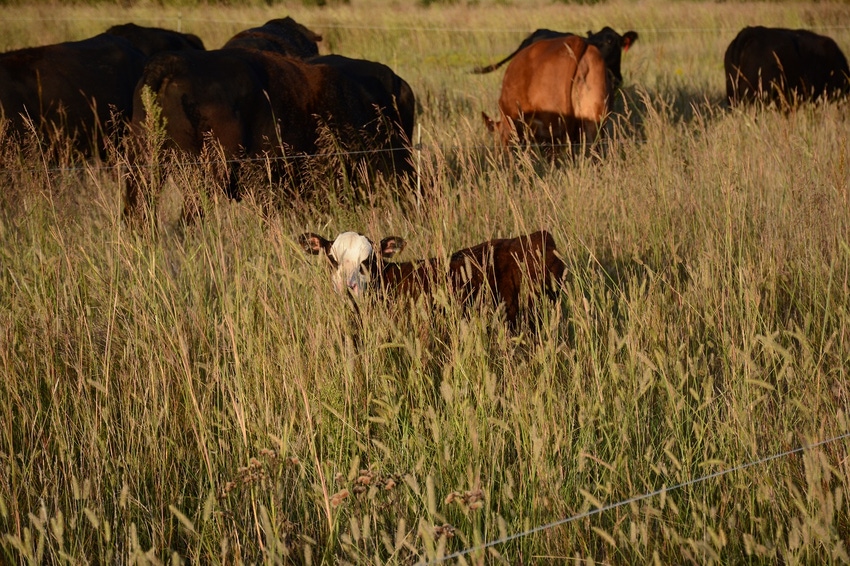 Author says plenty of healthy, tall, diverse forages is the key to getting through winter. Managing them correctly is the way to grow them.
Alan Newport
I am not totally sure what is presently happening in our pastures. I never am.
The truth is that in the natural model there is always far too much complexity for us to understand exactly what's happening. We need to learn principles, not complexity. I have some ideas and thoughts about how to do this, but I'll warn you to not bet the whole farm on what I am about to write.
We have been attempting to add or spread calcium to the tune of 300-500 pounds per acre on an annual basis to our weathered, under-mineralized, high-clay soils for the last 15 or more years. We've done this by feeding it in supplement to the cattle, spreading it with broiler litter or sawdust and thrown by hand. The discipline requirement has been greater than the cost.
Remember that on occasion we have also introduced salt (NaCl). Also remember that because of our high-density grazing, our cattle deposit their urine and manure fairly well spread over our ground. Highly mineralized soils should lead to high-Brix plants (higher-energy) that are much more palatable during the winter and melt down much slower. Higher-rainfall areas with long growing seasons should have much higher yields, but the animal health and gains and supplement requirements often require bunches of consideration. Our soil needs calcium. Calcium drives the soil function, along with carbon and a few trillion microbes. So we add a little calcium.
Getting back to the topic of utilization it is important for us to grow a bunch of forage in front of our cattle and then entice them to consume a high percentage of what the sunshine and water and soil has grown. Seasonally this percentage probably needs to change. Hopefully we will agree that during the growing season there is a lot more going on above and below the surface than during the dead of the winter. Forage utilization at our place needs to decrease starting in early to mid-May.
We are mostly a no-hay operation and our cattle are grazed on standing forage through the non-growing season, meaning the winter. This is very important to reducing costs and making profits every year. The percentage of forage utilization is very important to our making it through the winter and early to mid-spring. Without high forage utilization very few eastern operations will make it through to spring grass that has strength and is capable of stacking manure. In the Midwest and Upper Midwest there need to be six months or more of mature grass from the previous year after May 1 in front of the herd.
Back East we need enough brown forage maturity to fill our cattle and slow passage through the GI tract to see positive cattle production and health. We graze and monitor for 80% forage utilization for mid-December until mid-February. But we also want the cattle to be full and stacking two- to three-inch manure pats. All this stuff is important.
Utilization has to do with stock density, forage palatability, and genetics or at least epigenetics. Strategic supplementation is very important. Cattle that are trained to work and eat do just that when they are feeling well and are focused. Newly introduced cattle should not be expected to have the same capabilities and work ethic as cattle that have been born and working on the place for years. This is a whole lot of what epigenetics is all about.
When we are doing our calculating for winter grazing, one major consideration is moisture. In 15 years we have seen snow that was wet and snow that was dry. We've had three or four ice storms. But our biggest obstacle is always rain. Between December 1 and May 1 we expect 25 inches of moisture and 95% of it will be in a series of rain events of one-half to four inches. During the same 150-day period we expect 10 or more five-day periods without sunshine. Truth is that our winter grazing is wet with occasional dry-ups. There are not any days that I fail to pray for sunshine and I try not to complain about the north wind that helps dry us off.
Wet ground can reduce forage utilization by 50% and take out a lot of low ground. We work to graze bottoms early and completely recover the hills and hold them in reserve and use them a little or a lot as necessary. Soil pugging is a timing and biomass and plant and root density issue. The timing needs to be short, the biomass needs to be high with some maturity and the plants need to be very closely spaced with a high density, diversity and depth. Performed correctly, a little pugging doesn't hurt much.
Forage utilization is a major key to winter grazing. The same is true of supplementation. Our supplement buys us grazing days and is more reliable than the grass when it is raining. It gives the cattle strength.
In our country, daily moves are a necessity to high forage utilization. Whenever the ground is dry it is pretty common and our winter goal is for our small cattle to consume 80% of the grass and everything else including lots of the litter. The more dense and taller the jungle the better. But truth is we will have days and sometimes weeks when excessive moisture will set them back to 50% utilization. The cattle are actually only consuming one-half or less of the haystack and it is melting with every moisture event prior to February 10.
This might be a good time to emphasize the fact that high utilization in the winter that is highly successful in a non-frozen moist environment with clay soil requires lots of plant diversity and biomass and root systems, and some green material. Supplement needs to be started early. Tilled seed beds are mostly wrecks. The same is true with partial plant recovery programs.
I say all this to remind everyone that in the Mid-South it is necessary for us to build a 50% fudge factor into our winter standing feed. I never argue with anyone that routinely buys in six weeks of hay insurance every year. Truth is that if we are well stocked it can most always be used to advantage.
Forage utilization, no hay, and profitability all run hand in hand. A standing haystack that covers 50% or more of the landscape is a necessity. The same is true of daily cattle moves and remember there is no law against moving multiple times daily.
The truth is that if you can't move cattle and grow a big stockpile of grass, you will likely fail and leave a bunch of profit on the table. This business is lots of fun and quite simple. But there is a learning curve and it contains some trying times.
Subscribe to receive top agriculture news
Be informed daily with these free e-newsletters
You May Also Like
---