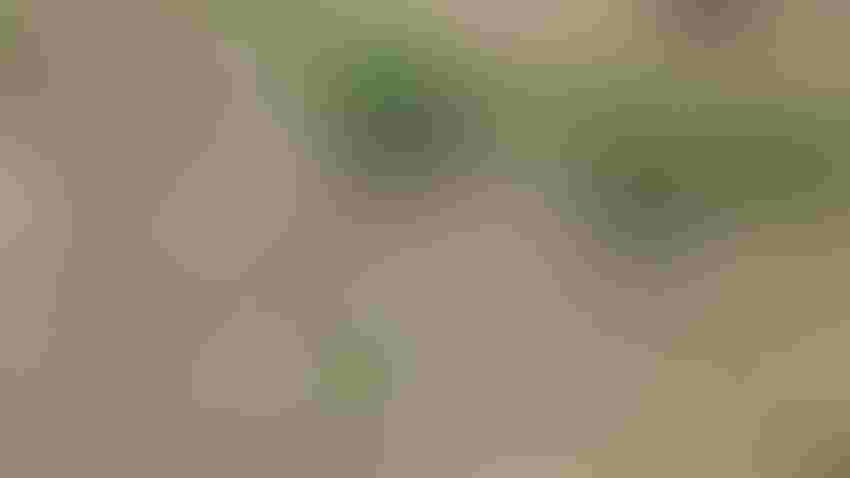 EXERCISE CAUTION: Farmers should use care when applying manure to alfalfa during a drought.
KEVIN JAREK
by Kevin Jarek
We have all heard at one time or another, "If you don't like the weather in Wisconsin, wait five minutes ..." or some variation of this expression. You don't need historical context or perspective to understand farmers have experienced highly variable soil moisture conditions at planting.
Soil moisture levels are currently deficient in many areas across Wisconsin and much of the Midwest. While weather models can and do change, the current National Oceanic and Atmospheric Administration forecast for the next 90 days indicates an enhanced chance for above-normal temperatures and below-normal precipitation for much of Wisconsin. As a result, we may need to adjust some of our alfalfa management strategies moving forward to lower the risk of inadvertently causing additional distress to already drought-stressed stands.
Cutting management
Let's start with newly established alfalfa stands. Generally, farmers establish new seedings in late April or early May. Unfortunately, colder and wetter conditions in the northern half of the state resulted in a number of mid-May plantings. After planting, Mother Nature effectively turned off the water faucet, and we quickly went from too wet to too dry in what seemed to be an accelerated amount of time.
These conditions resulted in partial emergence in some parts of fields, while other parts remained bare due to an absence of sufficient soil moisture to result in germination. Once precipitation arrived in mid-June in some parts of the state, we experienced another round of germination occurring in these same fields.
Under normal growing conditions, farmers would generally harvest a first cutting of new seeding about 60 days after planting. Alfalfa requires at least 40 days of growth after emergence, not planting, to develop the ability to regrow from the crown after cutting. Farmers need to be careful, or they could inadvertently lose those recently germinated plants during cutting by removing all of the leaves before the plant has the ability to put up new basal growth from the crown.
When moisture is adequate, an earlier-season cutting can be taken; however, because moisture-stressed stands have resulted in plants that may not have developed extensive root systems, it is advised that new seeding stands are not harvested when they are under extreme summer drought stress. These new seeding stands can be harvested later in the growing season if conditions improve; however, ideally as we head into late fall, your alfalfa stand should either have at least 8 inches of regrowth or be recently cut with no potential for new regrowth at the time frost arrives.
Delaying one cutting of newly seeded or established alfalfa stands to early bloom will enable the plant to replenish root reserves by increasing the stored energy and carbohydrate levels that have been expended during the previous cuts, thus temporarily reducing stress on the plant.
Managing pests and fertility
As if drought stress wasn't enough for newly established alfalfa stands to deal with, during drier conditions, potato leafhoppers have increased potential to cause significantly more damage to new seeding stands. This can result in not only decreased dry matter yields this year, but also reduced yield potential over the life of the stand. You can find thresholds and guidelines for treatment online. Weeds compete with newly established alfalfa. Treatment is based on an individual field by field assessment.
Always follow the product label application instructions, or seek the advice of a certified crop advisor agronomist or independent professional crop consultant, or consult Pest Management in Wisconsin Field Crops.
Last but not least, be careful with manure applications to alfalfa regardless of the age of the stand during drought. When manure with high solids content is applied to stands with extremely dry soils and already stressed plants, it can result in crusting, crown damage and plant loss, if rains fail to arrive. As always, any decision to apply manure should occur immediately after the crop has been removed from the field. This helps limit wheel traffic damage to the crown, and the manure primarily contacts the soil, not new basal growth.
Jarek is the University of Wisconsin Extension crops and soils educator for Outagamie and Winnebago counties.
Subscribe to receive top agriculture news
Be informed daily with these free e-newsletters
You May Also Like
---