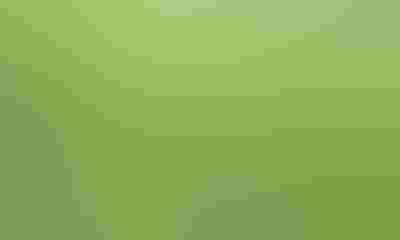 In case you haven't noticed so far, this year's wheat crop -- which has been looking pretty darn good the last month or so -- has just hit a new challenge: flooding.
The crop, which had a major yield potential hit from winter and early spring drought, is now facing a problem with day after day of rain in April and May, with flooding events in the heart of the state's highest yielding wheat country in Sumner County in the last couple of days.
Producers in other, less flooded but pretty soggy, parts of the state are worried about losing the efficacy of their fungicide treatment as cool, wet weather continues through the month of May.

HUGE HEADS: The huge heads on Sumner County wheat fields indicate an great yield that could deeply affected by recent heavy rains and flooding.
Paul Penner, past president of the National Association of Wheat Growers and a farmer in Marion County, said wheat "does not like its feet wet" and that wide areas of flooding in the south-central part of the state this week could cause problems.
Creeks and rivers went out of their banks in many south central Kansas counties on May 16, 17 and 18 and big swaths of wheat country were flooded.
Ahead of the "way too wet" weather in the last couple of weeks, the Kansas crop had benefitted greatly from rainfall that began in early April and May. After a severely dry winter and early spring, the crop was severely drought stressed and the rains helped turn that around. However, the problem of having the effective time of the fungicide run out in wet, cool conditions is problematic.
For farmers that means facing conditions that are too wet and causing problems even when you need more moisture to catch up to normal rainfall -- south central Kansas is still behind for the year  -- and knowing that the pattern of too little, then too much is the new normal, the bottom line is frustration.
As for what you can do right now -- it's too late to deal with fungicide issues in wheat. Either you made it or you didn't. The other really, really big deal is what you need to do about wild and crazy weed growth in the wheat crop and into double-crop fields. Be prepared to deal with it, especially if you are in a heavy rain area.
Subscribe to receive top agriculture news
Be informed daily with these free e-newsletters
You May Also Like
---