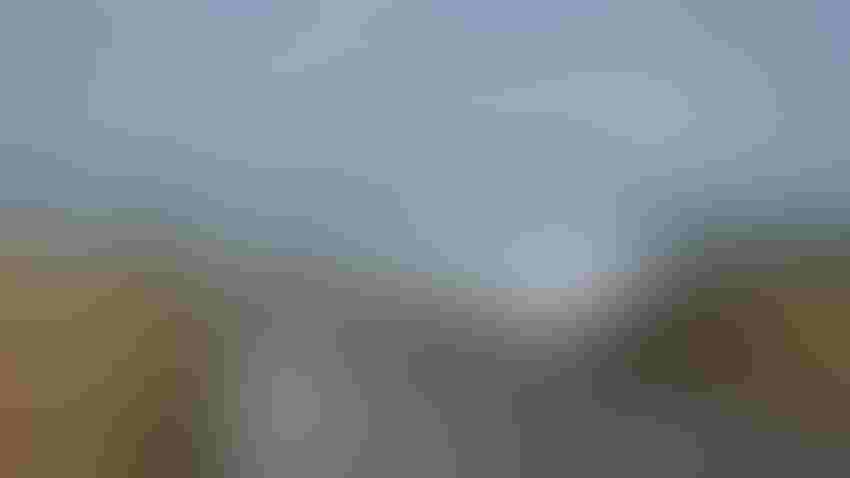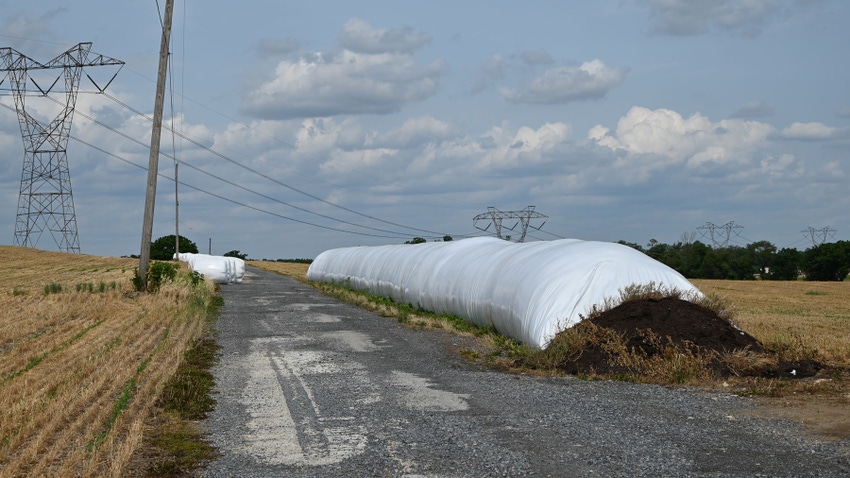 HAVE ENOUGH FEED: Taking inventory on feed is easier when you store it in a bag or an upright silo. A bunk silo is a little more challenging. Getting an accurate inventory of your feed will help you better plan for the rest of the year.
Chris Torres
Having an accurate count of your on-hand animal feed is always important for planning ahead, but it becomes even more important when Mother Nature throws you a curveball or two, like this year's drought.
No two farms are the same, so calculating feed inventory really comes down to how you store it.
"On inventorying, it's a little bit easier with Ag-Bags, upright silos and baleage, but with a bunk silo, it can a little more tricky with those oddly shaped structures," says Joe Lawrence, dairy forage systems specialist with Cornell Pro-Dairy.
Knowing what you have in inventory, he says, will help answer the following questions:
Do I have enough feed for the milking herd and young stock?

Do I need to look at fillers for the ration to stretch forage inventories?

Should I cull unproductive animals?

Do I have more young stock than I need?
Regardless of the size, structure or shape of your storage, you need two components to do an accurate assessment: volume and density.
If you have a bunk silo with walls, Lawrence says this can be an easy calculation to do.
"I like to think about it in terms of rectangles and right triangles, so if you know the height and width of your bunk with walls, and if it's crowned at the top, you can kind of look at it as that crown being two right triangles. That makes it easier to calculate volume," he says.
Drive-over piles are more challenging. One way to look at them, he says, is to look at the pile as a solid rectangle, break it down into multiple components and then make your calculations.
Taking core samples to measure feed bunk density — a method that involves taking samples from the bunk face — is something that Lawrence discourages because of safety concerns.
Measuring with drones
More producers, Lawrence says, are using drones to do bunk silo calculations. "You can get a very accurate calculation of a pile regardless of its shape and size. The drone will use topography to calculate volume," he says.
Density is trickier to calculate using a drone, but Lawrence says it can be done — if you take the right steps.
"So, you have one flyover and then … you weigh everything you take out using a TMR mixer wagon and get the weights," he says. "If you keep track of weight over everything you take out over a 10-day or two-week period, you can get close. Then, bring the drone back and the drone will calculate tons removed, and you can get an estimation of density that way."
If you do not have a drone or cannot afford to hire someone, Lawrence says there is a cheaper way to do it. If you have some spray paint handy, place a line where the pile is. Then, come back two weeks later and spray paint another mark. You can then measure the amount of feed removed over those two weeks.
"There is no perfect answer," he says. "The important thing is to try to get a good estimation of density because if you don't do that, you'll get misleading numbers."
Last-minute options
In some places, it is likely too late to get a summer annual into the ground to get enough cuttings.
If you are farther south — like southern New York, Pennsylvania or Maryland — Lawrence says there is still time to get something like sorghum-sudangrass in the ground and get one or two cuttings.
Another option is to go for one cutting but leave it in the ground longer for higher tonnage.
"You have to decide if you're looking for lactating-cow feed or non-lactating-cow feed because if you need non-lactating-cow feed, you could leave it and get the equivalent in one cutting as you would in two cuttings of higher-quality feed, but it's going to be harder to manage," Lawrence says. "At that point, you are leaving it into the fall when it's drying down on its own."
If you have a hayfield that is underperforming or weedy, or have a field that is fallow, another option is to plant oats in mid-August and cut it after 45 days.
"You can get a pretty high tonnage of fairly good-quality feed, but harvest it before it heads out," Lawrence says.
Planting oats and winter triticale together in August is a third option. The oats can be harvested in fall and triticale the following spring, but again, there are steps to do it right.
"You have to really look at your seeding rate; make sure the oats aren't going to suffocate out the triticale or rye," Lawrence says. "And also, make sure your cutter bars are set higher, so you're leaving more stubble there in the fall so you're not doing damage to the winter crop. It can be done, but it is risky."
Resources
Cornell Pro-Dairy forage inventory factsheet
Subscribe to receive top agriculture news
Be informed daily with these free e-newsletters
You May Also Like
---