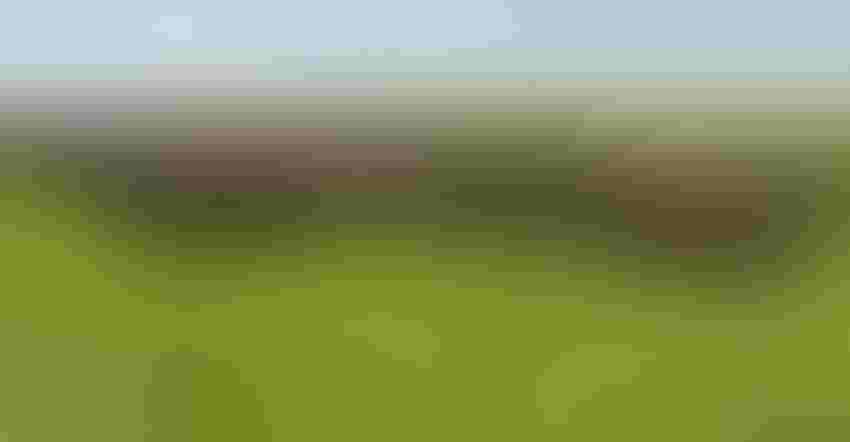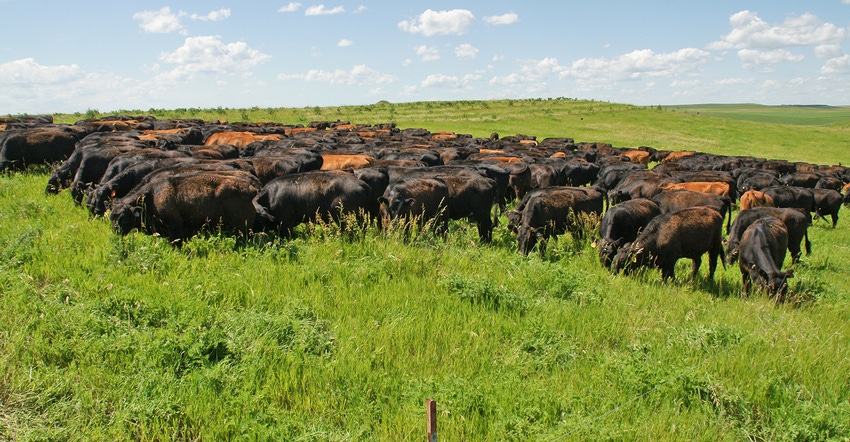 ROTATIONAL GRAZING: Cows graze new grass in an intensive rotational grazing system.
Livestock producers who have tried an intensive rotational grazing system are apparently very happy with the results. In a survey conducted by South Dakota State University, only 1% of those who had tried it discontinued it. Over half said they are planning to further intensify their systems.
For the survey, grazing systems were classified three ways — continuous, simple rotational and intensive rotational grazing.
In continuous grazing, livestock have unrestricted access to the entire pasture throughout the grazing season.
In a simple rotational system, livestock rotate through more than one pasture and graze on each pasture for weeks to months before moving to the next one.
In an intensive rotational system, pastures are subdivided into a larger number of smaller pastures and the cattle graze one pasture for a very short period, usually 1 to 7 days. Grazing is followed by a long grass recovery period of several months.
Many professional ranch consultants, such as Ranching for Profit Inc., advise clients to adopt intensive rotational grazing because they have found that using more than 20 pastures per herd with adaptive management "substantially improves vegetation and soil resources, increases net earnings, and is easier to manage," according to Tong Wang, SDSU Extension advanced production specialist.
Although the benefits of rotational grazing are clear to some, only about 10% of the survey respondents said they had tried intensive rotational grazing. Only about 1% of the nonusers said it was very likely that they would try rotational grazing within the next five years; 4.8% said it was likely they would try it; and 30% said it was somewhat likely that they would try it.
"The low likelihood of adoption among non-users implies that non-users generally do not believe benefits outweigh costs regarding rotational grazing practice," Wang says.
More research and education efforts could be made to improve the understanding of rotational grazing benefits as well as its challenges, Wang says.
Subscribe to receive top agriculture news
Be informed daily with these free e-newsletters
You May Also Like
---