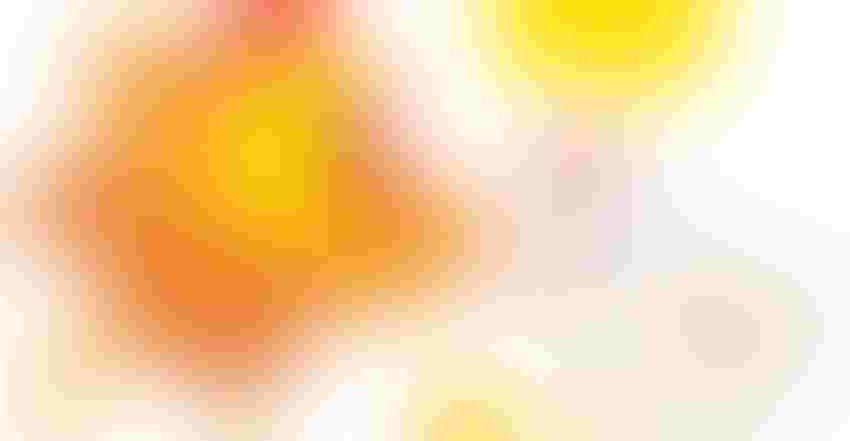 Missouri is the home of my friend Harry Cope. It is also the home of several other cattle guys that I believe see the world much as I do, including Doug Peterson, Greg Judy, Robert Kincaid and formerly, Jim Gerrish.
Harry has been down here to my ranch for three visits in the past five years and I've certainly enjoyed the opportunities to interact with him, both here and on the phone. The other day his topic was mostly concerning drought and much of that was money-making considerations. Note that I said money-making, not money-saving considerations. Truth is that extended dry spells offer income increases for sure enough planned grazing beef producers. The masses might be hollering "the sky is falling," but there should be real opportunities.
Missouri is the No. 2 cattle state, by numbers. Much of that state was dry for most of 2018's growing season. This is not anything new as the facts are that lots of Missouri is dry or very dry four to six out of every 10 growing seasons and years.
Harry told me in mid-July that hay is $60 per roll, if you can find it. Lots of people were in the midst of destocking cattle before things got real bad. A friend and client at that time here in middle Tennessee also told me none of his neighbors had any grass to speak of. My friend claimed he had lots of grass because he scattered his herd to multiple locations. If you are thinking that he's not listening, then you and I are on the same page.
The truth is that most producers located in 40-inch or higher annual rainfall areas can get into real trouble in less than 30 days without moisture during the growing season. Sixty days and lots of producers are hollering "calf rope." You folks in 15-inch moisture areas (The Great American Desert) have every reason to laugh. Scattering cattle and opening gates is one of the biggest and most classical management mistakes. Remember that partial plant recovery is mankind's greatest pasture error with the possible exception of the plow.
So, what should be happening?
In July in BEEF magazine, Burt Rutherford addressed water as an issue to producers, and the research indicates a split of 40-60% as to "little concern" versus "lots of concern." This indicates to me that 40-60% of responding producers are dry at any particular time or year. When it is dry then we are pulling our hair out. The rest of the time moisture is just not an issue. The U.S. drought monitor pretty well backs up these somewhat general statements.
Water is a basis for life. Land management and cattle are mostly all about life. What percentage of cattlemen are two to four weeks from a drought? The answer likely approaches 90% in middle Tennessee, where I live, and similar high-moisture areas during the spring and growing season. I'd say this scenario is falls somewhere between a two-out-of-10 to a six-out-of -10 year likelihood, depending on your location in North America.
Two horrible years out of 10 will not yield a good outcome for any business. Six bad years in 10 will take out most businesses. What are mainstream producers missing when it comes to water?
Until we realize that drought is manmade we will be dying because of droughts. Natural-model, planned boom-and-bust grazing is built with moisture collection and conservation in mind. Take time and read, study, and learn to think about the water cycle. Go ahead and join several of us who have mostly taken droughts and floods out of our list of problems.
Walt Davis might likely be the only rancher in North America who has and continues to talk and write more about the water cycle than I do, but both of us continue.
By the way, when you learn to plan and manage in accordance and complete respect for the water cycle you will find the organic matter and soil life and energy cycle all improve. Mineral problems and shortages also decrease. The water cycle deserves more than occasional thought.
This Chicken Little stuff about the sky falling is for the birds.
I'll say more next week.
Subscribe to receive top agriculture news
Be informed daily with these free e-newsletters
You May Also Like
---