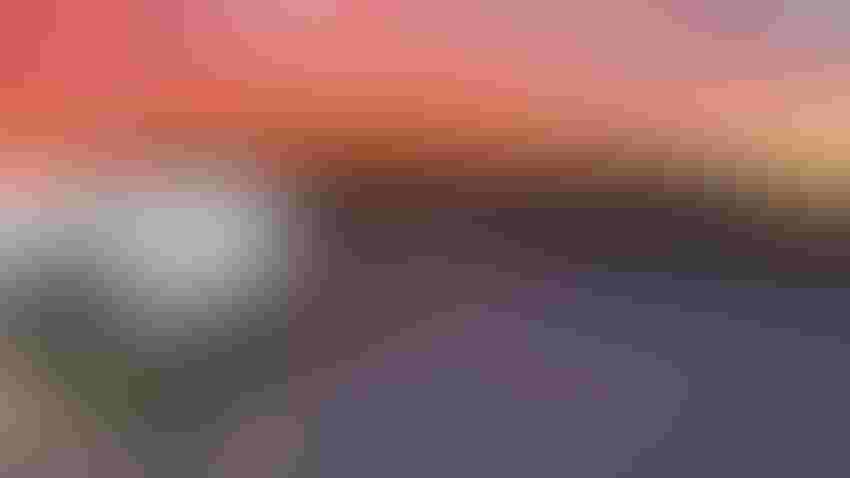 EXPANDING SPACE: The Orthman agricultural product line is being acquired by Unverferth Mfg. Co. This facility near Lexington, Neb., will be one of two manufacturing facilities Unverferth acquires. Orthman Conveying Systems will remain with its current owner.
Courtesy of Unverferth Mfg. Co.
Unverferth Manufacturing Co., has announced its purchase of Orthman Manufacturing's agricultural product lineup including the two manufacturing locations based in Lexington, Neb. In its announcement, Unverferth adds that manufacturing personnel and various support people will be offered employment with the new ownership.
Based in Kalida, Ohio, Unverferth has a long-standing reputation of building upon the several businesses its has acquired over the past 75 years. It's most recent purchase in 2019 was the Blu-Jet product line of tillage and application tools.
In announcing the Orthman purchase, the company notes that as it has grown through brand acquisition it has offered "a commitment to the employees through industry-leading wages, healthcare and other benefits along with positive impacts on local communities." The announcement also adds that Orthman is a natural fit based on its culture and "innovative, well-built products." Over the years, Orthman has made major equipment and facility investments at both Lexington locations that Unverferth says will offer "great opportunities for increased production."
John McCoy, Orthnam preceding owner and company president, noted in the announcement that he has "the utmost confidence that Unverferth Manufacturing will continue growing with the Orthman name an dmost importantly take care of the respective employees." McCoy retains ownership of Orthman Conveying Systems and is "excited about the prospect of expanding that venture in years to come," according to the media statement.
As Unverferth has added brands in the past, those names have been retained including Brent Carts, Top Air sprayers and Blu-Jet.
In the statement, Larry Unverferth, president, adds: "Orthman's founder, Henry Orthman, was much like my father in that they both began with small ideas and grew those ideas into world-class companies to help farmers become more efficient."
He adds that the company is looking forward to expanding upon the current workforce by building on the brand's presence in the market, and expanding products in the future.
Unverferth operates three additional manufacturing facilities including the corporate headquarters in Kalida, Ohio; a Delphos, Ohio, location; and a facility in Shell Rock, Iowa. The company also has eight sales and service branch facilities located across North America.
Unverferth Mfg. Co., is a family-owned manufacturer and marketer of tillage, seed, hay- and grain-handling equipment along with pull-type sprayers, fertilizer applicators and agricultural dual, triple and specialty wheel products. Learn more at unverferth.com.
Source: Unverferth Mfg. Co.
Subscribe to receive top agriculture news
Be informed daily with these free e-newsletters
You May Also Like
---