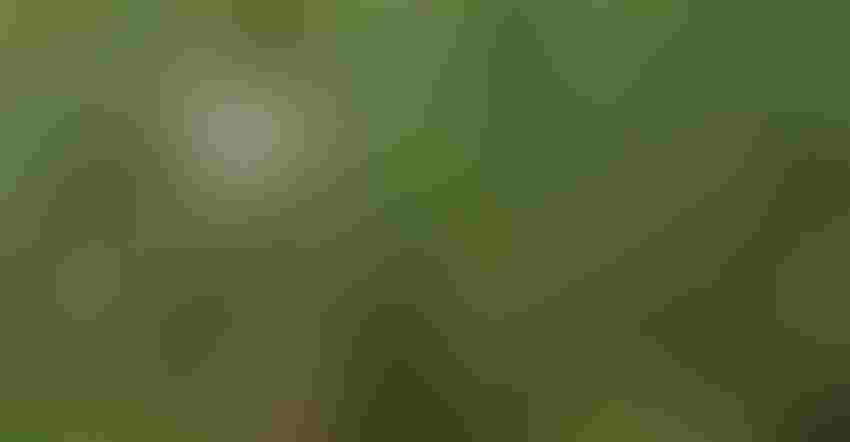 READY FOR MISSION: This UAV can be programmed to fly a predetermined mission to collect specific information. Software such as that from DroneDeploy can stitch pictures into a single image.
If you think drones are popular now, wait and see what happens in the future. That's the word from Mike Winn, chief executive officer and co-founder of DroneDeploy. His company makes software for agriculture and many other industries, including archaeology.
Here are Winn's views about how unmanned aerial vehicles and the data they collect can find a fit on your farm. He shares his thoughts in this interview with Indiana Prairie Farmer.
What does your company produce? We specialize in producing various software products used in the drone industry. We work with several makers of UAVs, including DJI. We have software they use to program a drone to execute a specific mission in a field.
You also produce software that stitches photographic images together, right? Yes. We have software that stitches pictures taken in flight by a drone into one image of the field. One option is to subscribe to our service. For $1,000 per year, you can get as many images as you want. You can start out with a free trial. Visit dronedeploy.com.
What changes are happening within the industry? Things really ramped up in 2017 after the FAA [Federal Aviation Administration] made it possible for people to get remote licenses to fly UAVs for commercial purposes. Tens of thousands of certificates were issued last year. We're seeing ag companies offering scouting services expanding into this field now that it's legal to fly and scout fields.
What advancements are happening in your specific field of software and developing images? We're now able to stitch an image of a field or area which you want to scout while the drone is still in the air. In the past, the information was downloaded to our site after the flight. As we move ahead, you'll have an image of the field by the time the drone returns from the mission.
You'll have the option of making a more detailed stitched image afterward. But the advantage is that you will have a usable image right away so that you can begin making management decisions based on what the drone saw during the flight.
What changes in technology do you see coming in this industry? Look for drones that can fly farther and which have greater accuracy than even models of today. There will be more emphasis on even better resolution of images. Also look for a continued emphasis on turning around data as fast as possible so that agronomists and farmers have it as soon as possible.
What kind of information will agronomists and farmers want to collect? They want information on water stress and other signs of stress on crops, such as diseases or insects. They want to know where those areas are so they can walk out and look at them firsthand. There is also a push to get information such as population counts in a certain area of the field. The resolution is good enough to do that now in many cases.
Will UAVs replace people in scouting? No! Drones and the software we provide are there to assist and help you get accurate information as quickly as possible. However, this won't replace you. There will always be a need for someone to look at the data and analyses and make decisions. Drones are just tools that help collect data more efficiently.
Subscribe to receive top agriculture news
Be informed daily with these free e-newsletters
You May Also Like
---