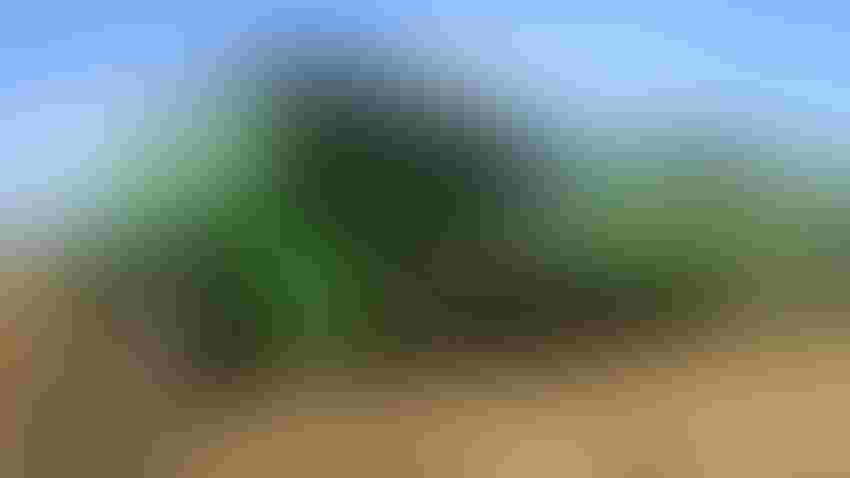 KEEP OR TRADE? Your combine made it through the season. Should you go with it another year or trade up? If you trade, should you buy new or used? The Profit Planners panelists offer insights.
Tom J. Bechman
I bought my now 20-year-old combine new. I'm 52. A new combine might finish my career. My wife is having a near heart attack over price. We must borrow to swing it. Should I buy something used that cash-flows instead?
Profit Planners panelists include David Erickson, farmer, Altona, Ill.; Mark Evans, Purdue Extension educator, Putnam County, Ind.; Jim Luzar, retired Purdue Extension educator and landowner, Greencastle, Ind.; and Steve Myers, farm manager with Busey Ag Resources, LeRoy, Ill.
Erickson: Look to upgrade with a good used combine that you can cash-flow. Keeping a combine for 20 years is not realistic. Your used combine has a very low price, so it is understandable that a trade is very expensive. Do you need to own your own combine, or could you share ownership with a neighbor or hire harvesting done? Consider all options.
Evans: Supply chain issues still cause problems. You may have trouble getting parts. It may take time to pick up a new machine. If you're running 3,000 acres or more through a single machine, buying a new combine and perhaps trading more frequently might make the most sense. Treat it like a lease cost. If you're only running 1,000 or 1,500 acres, perhaps trading up would make sense.
Luzar: This tenure of ownership tells me several things, even though I have no prior knowledge of your operation, except that you would finance the new purchase.
First, this old combine must have been getting the job done. What does your acreage look like for the next few years? Are you thinking of expanding, or is the business static? It would appear a used combine would be very capable of meeting your needs. To keep a machine for 20 harvests tells me you must be good with equipment repair and maintenance. A new machine provides no utilization of these abilities.
Second, combine capacity is all about acreage harvested. Operations can justify a machine cost north of half a million dollars by running it over several acres. Economists call this spreading fixed costs. How does the new machine impact fixed costs? Divide combine capital outlay by acres harvested and evaluate.
Third, keep needs versus wants segregated. You probably need a newer combine if downtime is impeding harvest or repair costs are escalating. Your wife seems to be evaluating the decision without the emotional desire to smell new paint. What would a 7-year-old machine do for your operation?
I purchased a 2019 pickup to replace my 2007 truck. TV commercials fueled my desire for a brand-new truck. My wife said I only wanted a new truck because I felt like I had "paid my dues." My good used truck delivers all I need.
Myers: The conservative move is to always fit your cash flow. That does not necessarily mean buying used. There is nothing wrong with financing a new machine. Be wary and understand those implications, including depreciation and debt service at higher interest rates. Shiny with warranties are great, but the cost must be comfortable.
If new is not a fit, a good upgrade in years and hours that fits your budget can get the job done.
Subscribe to receive top agriculture news
Be informed daily with these free e-newsletters
You May Also Like
---