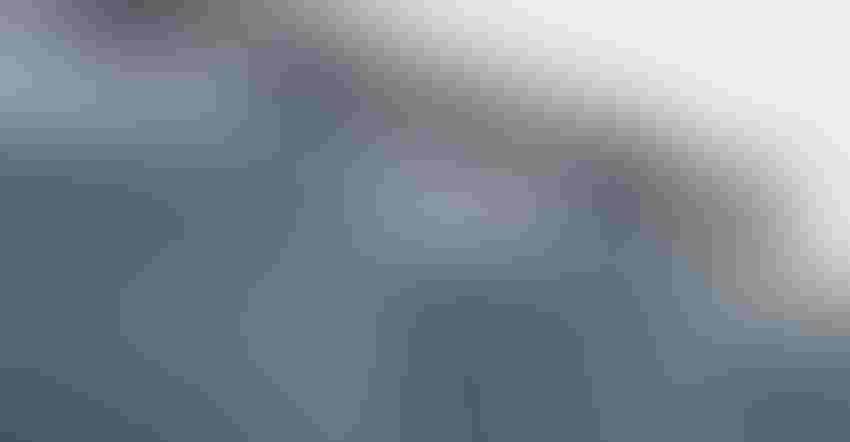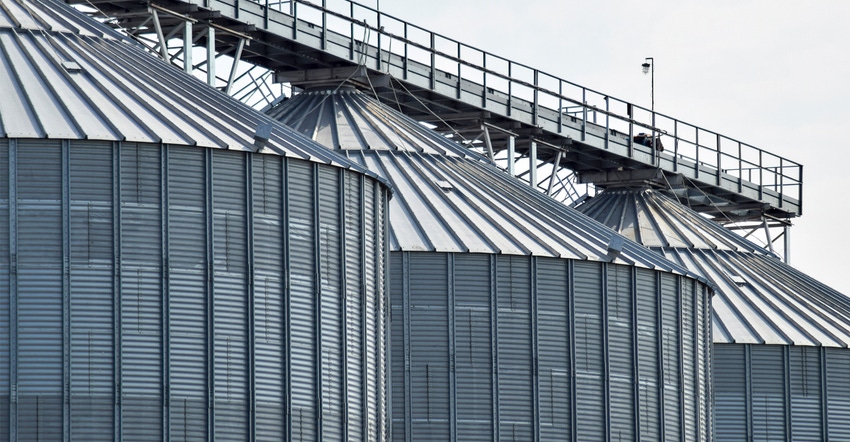 QUALITY KEY: Ken Hellevang of NDSU Extension says that heat- or drought-stressed crops could lose quality during storage.
Leonid Eremeychuk/Getty Images
With increased temperatures across the region, producers should have a plan to keep grain cool and dry in storage.
"With the temperatures warming up early last spring and staying hot through the summer, in addition to adding the solar heat gain on the galvanized bins, it has been a long hot summer for grain storage," says Ken Hellevang, ag and biosystems engineer with North Dakota State University Extension.
While not all farmers might be storing grain, those that do should pay close attention to their grain in storage. "It's critical to make sure that that we are checking the temperature and the moisture content, as these are perfect conditions for spoilage or insect activity," he says.
In 2021, Hellevang says there is a 40% to 50% decrease in the amount of grain in storage when compared to 2020.
"We're looking at decreased grain being held over because of better prices, so a lot of grain has been going to market."
With less grain in storage, accompanied by the potential for decreased yields, producers should take extra care to ensure the grain that is stored remains high quality.
"We should be able to store grain through the summer without any quality loss," Hellevang says. "We used to market the grain through the summer, with the expectation of having the bins empty and ready for the next year's harvest. Recently, with the poor prices, people stored grain for more than one year."
Stressed crops
Producers storing grain this year may need to account for stressful growing conditions impacting storage. "Grain that has been stressed during the growing season tends to not store as well. In some areas, we're hopefully going to be fortunate enough to harvest some grain. The key thing to keep in mind is this grain is likely to have a shorter storage life and be more inclined to have storage problems compared to a normal year," Hellevang explains.
He advises that producers consider selling grain harvested this year before next summer. Quality can also be preserved by quickly drying grain after harvesting. "Many years we're harvesting late-season crops just before winter arrives. The goal should be to get the grain dried down as quickly as possible," he says.
Hellevang reflects back on his time with NDSU Extension in the drought years of the 1980s. "I lived through the '80s as an Extension specialist. If we just leave the grain out in the fields to dry, we have no difficulty getting it dry enough to store, but actually it might end up at a lower moisture content than what we would need to have it.
"In the '80s, rather than harvesting wheat at 13% moisture, there was wheat that was coming off the field at 8% moisture. During those hot dry '80s, we were encouraging people to harvest at 11% or 12% moisture because you're getting less pounds as the grain gets drier," he explains.
Even with advancements in technology, Hellevang says sometimes old methods should be used.
"More and more people are getting temperature cables in their stored grains. It's a nice tool, and I recommend temperature cables as a way to monitor what's going on the bin, but it doesn't tell us the complete story," such as the old-time recommendation of running the fan and smelling the air for an off odor, he explains. 
It is still important to monitor the grain quality by checking the moisture content, looking for insect infestations and looking for indications of problems. "We don't want farmers to be risking their life. We've had way too many grain entrapment fatalities and near misses," he says. "Sometimes temperature and other systems are sold with the expectation that 'Well, you don't have to look in the bin anymore,' and unfortunately, you're not going to get the whole story that way."
More information and tips for storing grain can be found at NDSU Extension.
Subscribe to receive top agriculture news
Be informed daily with these free e-newsletters
You May Also Like
---