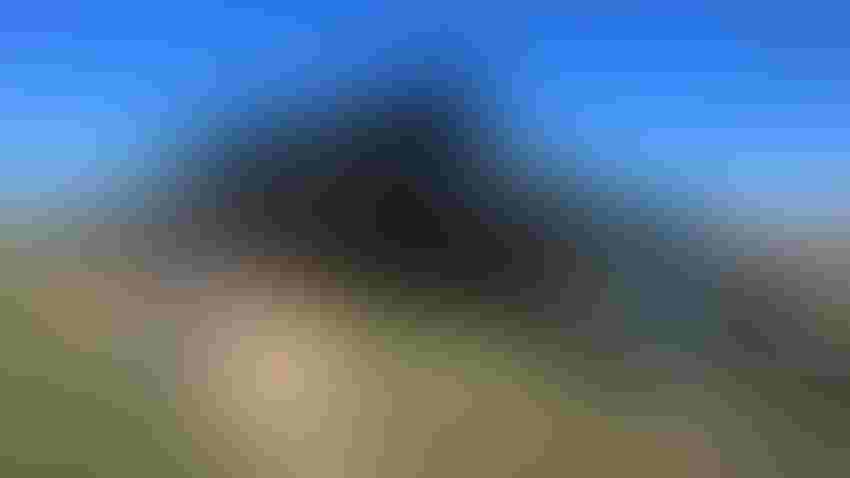 NEXAT AT FPS: Visitors at the Farm Progress Show inspected the Nexat from every vantage point from the ground. Set up to combine a crop, the Nexat hopper holds 1,100 bushels and can unload in one minute.
Photos by Pam Caraway
Reminiscent of an opening scene for a sci-fi film, the chatter of folks at 2023's Farm Progress Show suddenly faded when they found themselves in the shadow of a hulking 13-foot-tall, all-black tractor with a cab rising off to the right side. Or maybe it was a helmet on the protagonist in this flick?
Terrakamp's Lothar Fliss laughed at the idea. "It's the biggest combine in the world," he said, noting that it has 1,100 hp, and in harvest mode, it carries a 1,000-bushel hopper that unloads in a minute.
The German-based Terrakamp calls it the Nexat system – for next generation agriculture technology. It is one machine with interchangeable implements for tillage, seeding, nutrient application and harvesting. The prototype on display at the Farm Progress Show in Decatur, Ill., was one of three machines tested during harvest this year in Illinois and South Dakota. Terrakamp also tested Nexat in South Dakota in 2022.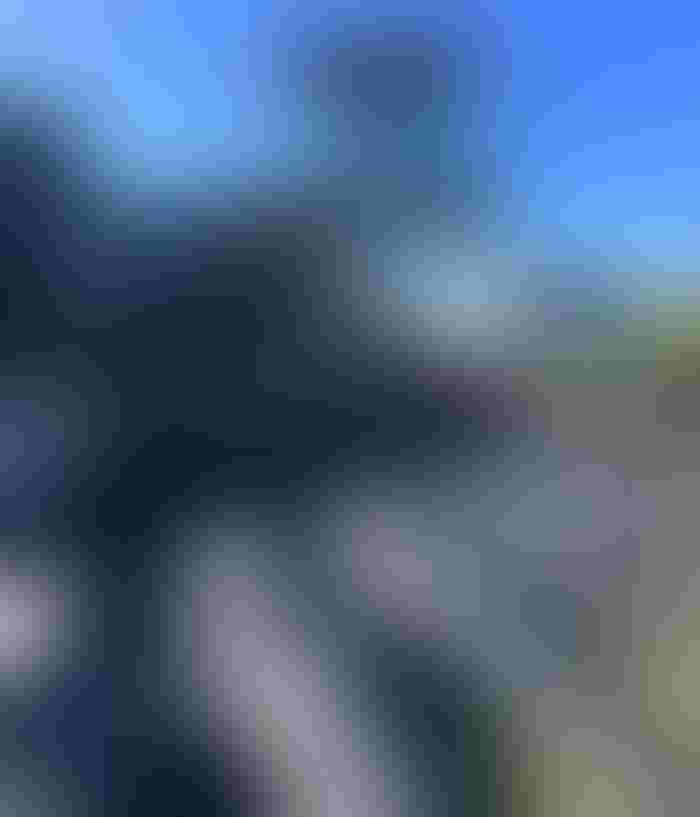 HIGH ABOVE: The Nexat cab essentially offers a perch for somebody to monitor operations via six cameras.
Nexat went from the idea board in 2014 to a prototype in 2017 to the field in 2022. It's not science fiction; it's coming to a dealer near you, Fliss said.
For Terrakamp, next generation covers several facets, including autonomous operation and alternative fuel. Most importantly, it means conserving soil, reducing compaction and being carbon-neutral.
Kaverkamp Innovation, Terrakamp's engineering and product development team, began examining these issues during a fact-finding expedition across agriculture in 2014. Fliss recounted Kaverkamp Innovation's conclusion: "The biggest problem that they saw was compacted soil. They saw that the way of farming has to change."
Rather than improve on an existing design, team lead Klemens Kaverkamp started from scratch, working in three stages:
1. Reduce compaction. Designed for controlled traffic farming, Nexat only impacts 5% of a field. "Ninety-five percent of the field is never driven over again. Whatever crop you're growing, you drive on the same tracks," Fliss says. "This is to reduce compaction, reduce soil erosion and keep the carbon in the ground."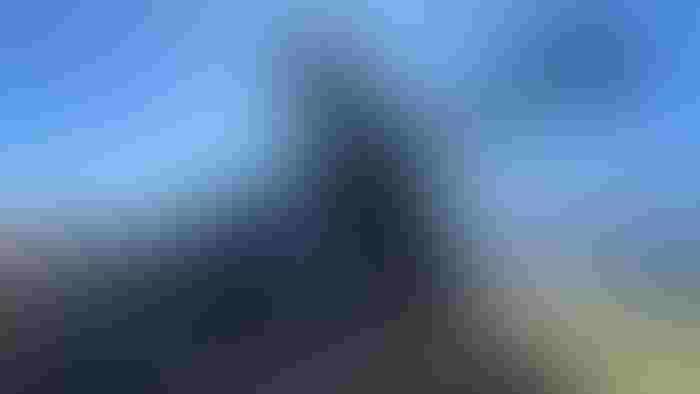 LESS COMPACTION: In field mode, Nexat highly compacts 5% of the field. Because it follows the same tracks regardless of which crop a field is planted to, the machine is designed to optimize soil health on 95% of ground. By changing implements, farmers can use the Nexat system for tillage, seeding, nutrient application or harvesting.
2. Optimize efficiency and productivity. This was achieved by having one tractor with multiple implements. Changing implements is a 10- to 15-minute operation. By engineering Nexat to transfer weight to the carrier vehicle, regardless of which implement is in use, Terrakamp increased the system's power by 50% and reduced the weight by 40%. This engineering feat also reduces fuel consumption and carbon emissions.
3. Reduce labor needs. "The machine itself is designed to run over the field by itself," Fliss said. "But you need the operator in the machine to monitor everything." Six strategically placed cameras ensure the operator has eyes on all aspects of any operation underway. Data is collected every second.
Preparing for the future, the prototype is propelled by electric drives and powered by two 550-hp diesel engines, but the generators are prepped to transition to hydrogen cells.
Terrakamp expects to bring Nexat to farmers within a few seasons. Fliss said, "We need one to two years more to get it to the market. We need to get all of the implements figured out."
That's also when Terrakamp will attach a price tag, which is expected to top $1 million for the base machine. Adding the combine, planter, application and tillage implements will likely push the price over $2 million.
Watch the video of the Farm Progess interview on the Nexat machine:
Subscribe to receive top agriculture news
Be informed daily with these free e-newsletters
You May Also Like
---