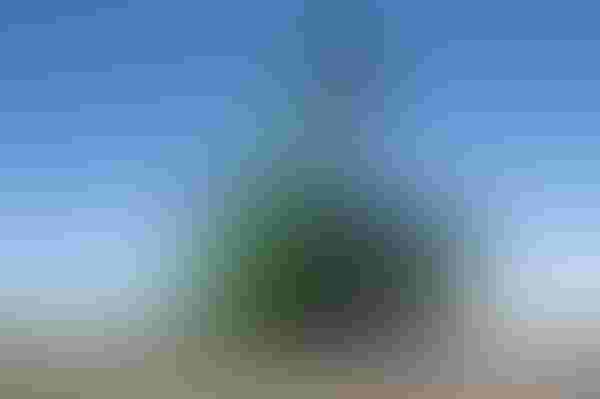 In addition to the 2,000-bushel capacity 2096 introduced in 2011, the model 1596 (1,500 bushels), model 1396 (1,300 bushels) and model 1196 (1,100 bushels) complete the new Avalanche grain cart offerings.
 
The Avalanche carts feature a new multi-directional downspout for optimum grain placement control, which is standard on all models. The pistol-grip control for the 1396 and 1196 provides easy adjustment of auger raise/lower; downspout left/right and front/rear for one-stop unloading into each trailer compartment saving tractor driveline wear and tear. The five-function control for models 2096 and 1596 includes auger-pivot and flow-door controls to minimize hydraulic outlet requirements.  
 
The pivoting auger provides more than 5 ft. of hydraulically controlled height adjustability — from 10 ft. 5 in. to 16 ft. 6 in. (depending on model) — and extendable reach — up to 8 ft. 11 in. from the cart — for precise grain placement. Synchronized upper and lower vertical auger flighting keeps grain flowing smoothly and evenly for faster unloading. The soft-start auger design ensures a smooth and complete engagement of the upper and lower augers for longer driveline life. The front portion of the horizontal auger and bottom portion of the vertical auger feature 1/2-in.-thick edge flighting where the greatest wear occurs for extended life. The remainder of the flighting is 3/8-in.-thick edge.  
 
The Avalanche grain cart's exclusive drivetrain combines a belt-driven 20-in.-diameter floor auger with a heavy-duty, direct-drive 90-degree gearbox for the 24-in.- (model 2096) or 22-in.-diameter vertical auger (all other models) for unloading speeds up to 1,000 bushels per minute. The latched drivetrain cover opens easily for convenient access.
 
Undercarriage
The new rubber-cushioned tongue suspension provides smoother in-field operation and operator comfort. All models also feature a cast 2-in. single-tang hitch with chamfered opening that provides oscillation that allows the cart to follow the terrain for smooth trailing.
 
Brent Avalanche 96-series grain carts can also be equipped with a variety of undercarriage choices. Steerable tandem axles on models 2096 and 1596 turn in unison with the tractor for enhanced maneuverability. The oscillating design keeps all four wheels on the ground to keep the weight spread evenly for increased flotation.
 
Other undercarriage options include walking-tandem duals with 30-in. or 36-in. row spacings for models 1396 and 1196, rubber-cleated tracks with hydraulic cushioning, pivoting steel idler wheels and 36-in.-wide belt for less berming while turning. High-capacity single wheels for the 1396 and 1196 provide high flotation and versatility.
 
The reinforced gusset design, tubular steel mainframe, 12-gauge steel shell and special alloy, stress-resistant steel spindles mean long life and durability. High-quality oven-baked finish in choice of green or red with silicone sealed seams helps maintain the cart's appearance for years.  
 
Accessories
Brent Avalanche 96-series grain carts also lead the industry in available accessories to meet each grower's specific needs, including user-friendly scale packages, side- and rear-mounted cameras connected to a cab-mounted monitor for full vision during backing, turning and road travel.
The 1196 with 1050/50x32 tires begins at $80,995.
 
For more information, visit http://www.brentequip.com or call 1-800-322-6301.
Like what you're reading? Subscribe to Farm Industry News Now e-newsletter to get the latest news and more straight to your inbox twice weekly.
Subscribe to receive top agriculture news
Be informed daily with these free e-newsletters
You May Also Like
---