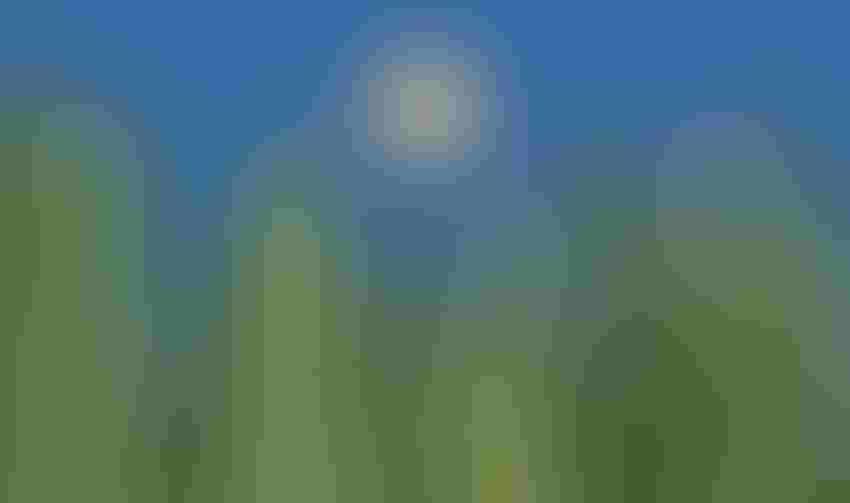 Farmer Bruce Lilienthal found an odd rock on his land in 2011. He dragged it to his driveway and dropped the 33-pound beast beside a pile of other rocks pulled from his acreage. Then Lilienthal forgot about it. His wife Nelva didn't.
Nelva suspected the rock was a meteorite, and she was proven right this year after the farming couple took the specimen to the University of Minnesota for an answer. Bruce, a corn and soybean farmer in Arlington, Minn., had hit the jackpot. The meteorite, part of an asteroid, may be close to 4.6 billion years old. According to the Star Tribune, "It contains more than 90 percent iron and about 8 percent nickel."
Bruce told the Star Tribune that he hasn't decided what to do with the asteroid chunk: "Right now, it's just the center of conversation. Maybe we'll sell it or keep it as a family heirloom — unless we find a bigger one."
At 33 pounds in weight, 16 inches long and 2 inches wide, if the Lilienthals decide to sell, their meteorite will attract a fine price — cash on the barrelhead. There is massive demand for meteorites, with buyers strung out across the globe. A meteorite shower and explosion over Russia's Ural mountains in 2012 caused a Klondike stampede of thousands of rock hunters. The blast was historic, with 1,000 people injured and over $30 million in damage. The fragments were snapped up quickly and fought over in a market frenzy.
MoneyWatch reports a Martian meteorite sold for $94,000 in 2012; it weighed only 10.5 ounces. And in 2012 a lunar meteorite sold for $330,000.
The number is debated, but possibly 5,000-17,000 meteorites scream into Earth's atmosphere each year, most of them swallowed by the ocean. But farmland, as with the Lillienthal's discovery, claims a share as well. Farmland is scoured for Indian pottery and stone tools, but meteorite hunting is a rarity. Arizona's Michael Farmer, possibly the world's most well-known meteorite hunter, walks farmland searching for meteorites — and everywhere else too. Farmer has searched in over 70 countries for meteorites while being thrown in prison, robbed and nearly murdered. "It's a dangerous line of work because it involves money, and people want that money," Farmer told National Geographic.
He's made several major finds, in particular a major haul in Canada: "… the best meteorite I found was with my three partners up in Canada. It was actually discovered in 1931, but we went back to the location and discovered 53 kilograms [117 pounds] more. It's an extremely rare type of meteorite called a pallasite, and it's about 4.5 billion years old. We sold it to the Canadian government for just under a million dollars. Now it's in the Royal Ontario Museum, in Toronto, and it's considered a national treasure."
If Bruce Lilienthal has been thrown any concrete offers for his 33-pounder, he isn't saying. But you can be sure the next time he clears a field for planting and dumps a rock on the pile beside the driveway, Nelva will be right there, taking a long look.
Twitter: @CBennett71
Blog archive
Wild dog plague crushing livestock industry
5 lessons from the Honeygate scandal
Agriculture's burden of technological intolerance
Nuggets of wisdom from the March Against Monsanto
Farmer's death puts national focus on killer bees
China's food safety a giant scam
Cliff Young — the farmer who outran the field
Wine skeptic takes on climate change report
Killing cattle softly: slaughterhouse or gun?
Farmer feeds hogs from finest Vegas buffets
PETA drones a trophy prize for US hunters
Biggest wine hoax in history reveals trade secrets
Farm murders met with media silence
Subscribe to receive top agriculture news
Be informed daily with these free e-newsletters
You May Also Like
---