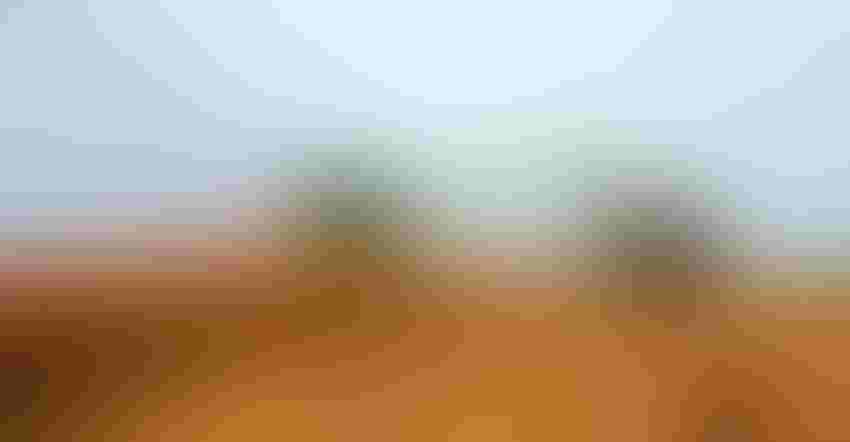 Sorghum harvest on the Whatley's Texas Coastal Bend farm. Jon Whately said when transitioning tillage systems, it's important to communicate with landowners that there is a plan. Whatley often relates what his landowers are doing in their yards back to what he's doing in their fields, only on a larger scale.  
Kelly Whatley
South Texas producers Jim Massey and Jon Whatley have transitioned from conventional tillage to reduced tillage systems over the years. While change in their field management practices has involved trial and error it's also required communication with their landowners.  
"This is not one of those situations where it's better to ask forgiveness than permission because you'll lose land that way," Massey said during the recent "Carbon Farming in Texas Workshop."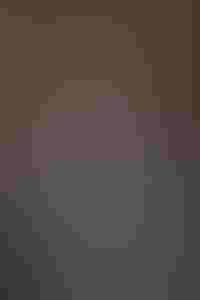 Jim Massey, Nueces County (Photo by United Sorghum Checkoff Program)
Massey, who began his farming career 21 years ago in partnership with his dad, said his father reduced their tillage to avoid fighting sand. Massey has continued what his dad started, evolving his tillage system.  
"I've had good luck with all my landlords. They're accepting of what I'm doing. Certainly, the ones that live on the land are more so. They've seen the years of sand blowing into their house and they really like not having to deal with that," he said during the workshop's panel discussion. 
See, Reduced tillage increases organic matter on Texas farms
Landowners also comment about how they enjoy seeing the birds and other wildlife that live in the stubble during the off-season. "I think if you sit down and explain what you're doing and why you're doing it, I don't think a reasonable person wouldn't give you a chance to do it," Massey said.  
Keeping landowners up-to-date as things change is essential, Massey said, "so they are not caught off guard when they go to the field and see something they weren't expecting." 
Recently one of Massey's landowners called to ask when he was going to plant. He had planted two weeks prior and the crop was beginning to emerge. "It's hard to see those little plants with that much residue out there, so keep things like that in mind."  
There's a plan 
Whately, who participated with Massey in the virtual producer panel, agreed landowner communication is key. "It's understanding what Plan A is and what is 'Z,' too. There is a plan, and just because it looks like I'm not working doesn't mean I'm not. We're going in a totally different direction," he said. "Not all landowners are good with that, and I understand that, but fortunately, mine understand the difference we're trying to make." 
See, Reduced tillage weed control challenges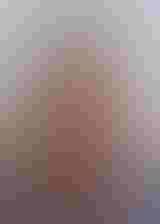 Jon Whatley, San Patricio County (Photo by Kelly Whatley)
Whatley tries to relate what his landowners are doing in their yards back to what he's doing in their fields, only on a larger scale.  
For example, in visiting with one of his landladies, Whatley said he compared his strip-till with residue to her flowerbed with mulch. He asked her how much she spends on mulch for her flowerbeds, to which she responded, a lot. "She hires a guy to come put it out and I said, that's what I'm trying to do. Unfortunately, I can't do it to that level, but that's ultimately my goal." 
A different look 
A strip-tilled field with residue looks different than a clean-tilled field, which often raises questions from landowners or others. "I've had some people comment to landowners that it looked trashy or it looked different. But I think as long as they're up to date on the plan, I don't think it's an issue," Massey said. 
"And cousins and neighbors and friends who have farmland might make a comment or two about how it looks different," Whatley said. "But I think if you educate them in what you're doing, then hopefully they're educating those friends and family members on what's going on, and to me, that's the most important part of it." 
See, Agricultural ecosystem asset credit opportunities changing rapidly
Massey is also upfront with landowners that this is a learning process for him. "I don't necessarily have all the answers all the time. 
"We're the pioneers. We're not following up what someone else did, so we're not going to be perfect all the time. But I've always emphasized that's there's a Plan A, this is the way we want it to go but I have two or three to fall back on if this doesn't work. But there is a plan." 
Whatley concurred, adding that flexibility is essential. "I have Plan A, B and C and you have to have some flexibility to be able to know at the last minute, we need to turn this upside down and go this direction." 
Conventional farmers often have one plan, Whatley said. "And I understand how it works. It worked for me when I did it. But we do have multiple plans to figure out different ways to address different issues across the field." 
Ultimately, both growers are determined to do whatever it takes to make a crop. 
"There are no rules," Massey said. "I'm trying to figure it out. I've got to do what works or try things on the basis that I can live with. But over the years, we've had enough of 'this works' and 'this doesn't,' that going forward, we have a better idea of what may work in the future." 
See, Be patient on selling carbon credits
"Sometimes you're just going to have to do it totally different," Whatley said. "I think about my dad back in the 80s, when they went from beds to flat farming. It took them five to six years to get it right, sometimes longer, and they were still battling at times. As I started this and he was still farming, he said, 'It took me forever to get flat farming down; it's going to take you forever to get this the way you want it, too.'" 
For more information about Whatley and Massey's tillage program, see their article on page ?. Also, to view the online workshop, visit https://bit.ly/3tPCNlU. 
About the Author(s)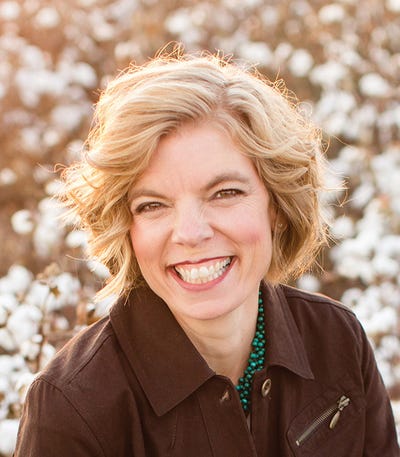 Editor, Southwest Farm Press
Shelley Huguley has been involved in agriculture for the last 25 years. She began her career in agricultural communications at the Texas Forest Service West Texas Nursery in Lubbock, where she developed and produced the Windbreak Quarterly, a newspaper about windbreak trees and their benefit to wildlife, production agriculture and livestock operations. While with the Forest Service she also served as an information officer and team leader on fires during the 1998 fire season and later produced the Firebrands newsletter that was distributed quarterly throughout Texas to Volunteer Fire Departments. Her most personal involvement in agriculture also came in 1998, when she married the love of her life and cotton farmer Preston Huguley of Olton, Texas. As a farmwife she knows first-hand the ups and downs of farming, the endless decisions that have to be made each season based on "if" it rains, "if" the drought continues, "if" the market holds. She is the bookkeeper for their family farming operation and cherishes moments on the farm such as taking harvest meals to the field or starting a sprinkler in the summer with the whole family lending a hand. Shelley has also freelanced for agricultural companies such as Olton CO-OP Gin, producing the newsletter Cotton Connections while also designing marketing materials to promote the gin. She has published articles in agricultural publications such as Southwest Farm Press while also volunteering her marketing and writing skills to non-profit organizations such a Refuge Services, an equine-assisted therapy group in Lubbock. She and her husband reside in Olton with their three children Breely, Brennon and HalleeKate.
Subscribe to receive top agriculture news
Be informed daily with these free e-newsletters
You May Also Like
---