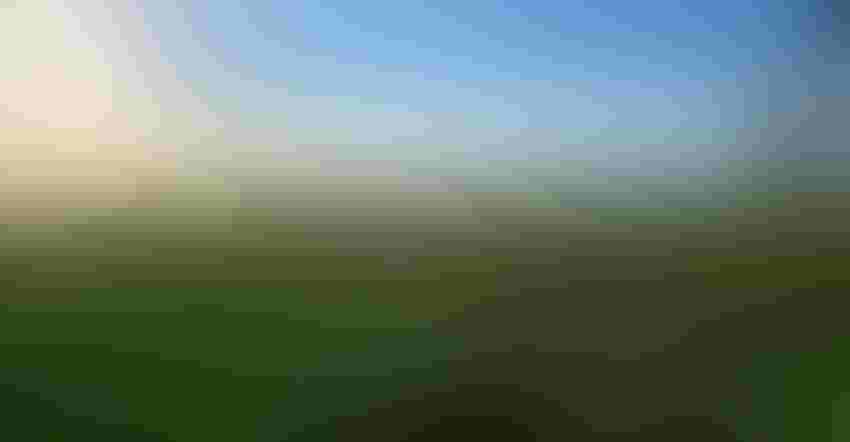 Be patient, advises Texas A&M AgriLife Extension Economist Joe Outlaw to farmers interested in signing up to sell carbon credits to various entities willing to buy.
"We are in a rapidly changing political environment," Outlaw said during a "Carbon Farming in Texas Seminar," Tuesday, May 11, held in person at Robstown, Texas, and available through Zoom to a remote audience.
"It's probably not the worst thing to give this more time to play out before jumping in," he said. "Stay tuned, this is getting interesting."
Joe Outlaw, co-director, Agricultural & Food Policy Center, professor, Extension economist (Photo by Shelley E. Huguley)
Outlaw said the next 90 days will be important and farmers and ranchers should be alert to what happens in Washington.
Carbon credit opportunities have changed under the Biden Administration, he added. "And a lot of misinformation has been reported." Biden's proposal includes a carbon bank instead of "cap and trade," from previous proposals. The discussion also focuses on "climate smart practices," which Outlaw says has not been defined.
"But the larger environmental community has taken the climate change mitigation discussion to a much higher level, to regenerative agriculture."
Outlaw said both the U.S. House of Representatives and the Senate recently held hearings on climate change. "The USDA Chief Economist issued a Notice of Request for Public Comment seeking input … to ensure that relevant information is considered."
Climate 21 Project
Key issues in a USDA Climate 21 Project report include:
Issue a secretarial order on climate change and rural investment to signal climate change as a top priority.

Invest in natural climate solutions by establishing a Carbon Bank using the Commodity Credit Corporation to finance large scale investments in climate smart land management practices.

Incentivize climate smart agriculture and rural investments.

Decarbonize rural energy and promote green energy and smart grids.

Prioritize federal investment to address wildfire.
Outlaw explained that participation in a carbon sequestration program will be "completely voluntary. That's what farmers want."
Offset Buyers
He says that a lot of U.S. corporations have announced their intentions to be net carbon zero in the not-too- distant future.  "This means they will buy offsets generated by agriculture through companies operating as middlemen, including Bayer, Cargill, Corteva, Elanco Animal Health, Indigo Agriculture, Land O' Lakes, Nutrien and Syngenta. "Right now, most of these are targeting producers in the Midwest but do your homework regarding which company you feel the most comfortable working with," Outlaw said.
To sell credits, producers would employ conservation practices such as conservation cover, reduced tillage, and residue, anerobic digesters, and roofs and covers for livestock facilities.
Beware additionality
Outlaw warned of a potential problem for producers who have a history of conservation efforts. "The term 'additionality' will be important," he said. The crux is that some buyers will not want to pay producers for measures they have already implemented, no-till practices, for instance.
"Most brokers only want to sign up farmers who will begin to do no-till. They do not want to pay for practices that were adopted in the past," Outlaw said. "Many Texas farmers are already using conservation tillage, so this will not be good for them."
He said producers likely will have significant paperwork to manage.
Measure and verify
Katie Lewis, AgriLife research agronomist at Lubbock, said the process will require measuring, reporting, and verifying the amount of carbon in the soils.
"Companies (brokers) will need verification. Who will collect the data, especially the needed deep core samples? Consider the time factor. Also, a designated lab for analysis will be important to maintain consistency."
She said agriculture can play a role in storing carbon in the soil.
Outlaw said the Food and Agriculture Climate Alliance made up of American Farm Bureau and other leading agricultural organizations recently announced their thoughts on the characteristics of climate smart practices. "Also, the USDA wants to make sure the process does not take advantage of producers.
"In the next 90 days, we should have more clarity."
Click this link to view the presentations. 
About the Author(s)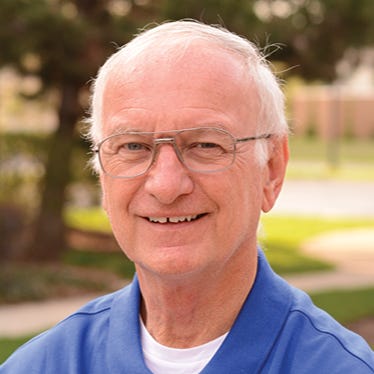 Ron Smith has spent more than 30 years covering Sunbelt agriculture. Ron began his career in agricultural journalism as an Experiment Station and Extension editor at Clemson University, where he earned a Masters Degree in English in 1975. He served as associate editor for Southeast Farm Press from 1978 through 1989. In 1990, Smith helped launch Southern Turf Management Magazine and served as editor. He also helped launch two other regional Turf and Landscape publications and launched and edited Florida Grove and Vegetable Management for the Farm Press Group. Within two years of launch, the turf magazines were well-respected, award-winning publications. Ron has received numerous awards for writing and photography in both agriculture and landscape journalism. He is past president of The Turf and Ornamental Communicators Association and was chosen as the first media representative to the University of Georgia College of Agriculture Advisory Board. He was named Communicator of the Year for the Metropolitan Atlanta Agricultural Communicators Association. Smith also worked in public relations, specializing in media relations for agricultural companies. Ron lives with his wife Pat in Denton, Texas. They have two grown children, Stacey and Nick, and two grandsons, Aaron and Hunter.
Subscribe to receive top agriculture news
Be informed daily with these free e-newsletters
You May Also Like
---